Cow & Gate urgently recall baby food from major supermarkets as it may contain rubber
14 May 2019, 12:55 | Updated: 14 May 2019, 12:56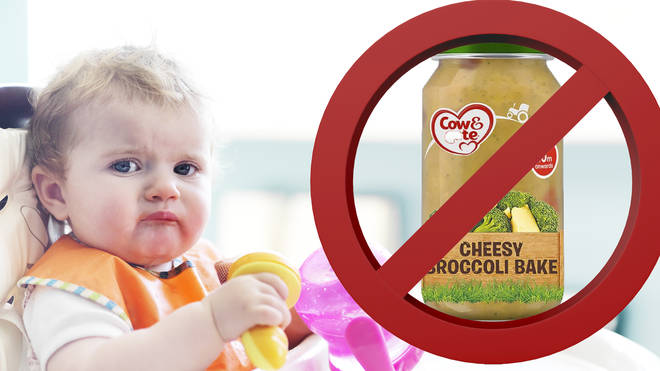 The Food Standards Agency has said the product may be unsafe to eat.
Cow & Gate is urgently recalling a batch of it's baby food after fears it may contain rubber.
The company are urging customers to return certain jars of their Cheesy Broccoli Bake, as small pieces of a thin blue rubber glove have been found.
A notice was issued by the Food Standards Agency (FCA) which said the product made for babies above the age of 10 months may be "unsafe to eat".
Following the recall, Cow & Gate have ensured the product "does not pose a health risk", but "does not meet our usual high quality standards".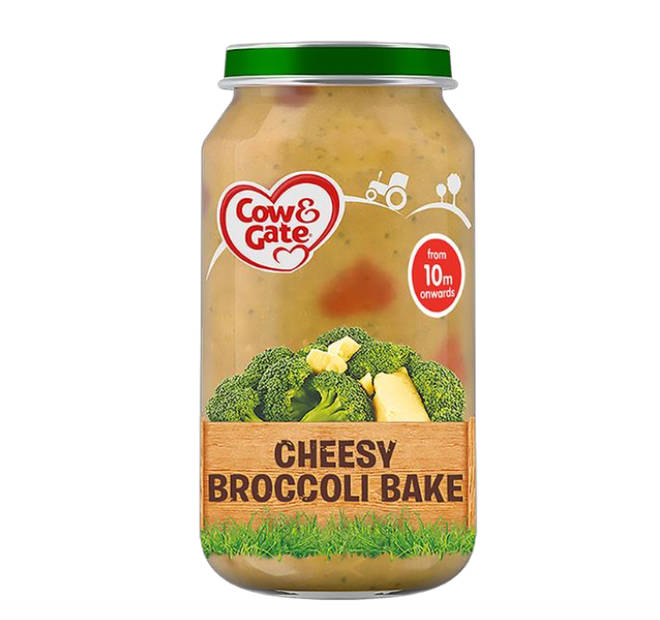 In a statement, they said: "Nothing is more important to us than the safety and quality of our products. We are sorry this has happened and would like to reassure parents that this is an isolated incident.
READ MORE: 'Psychic' aunt draws picture of her niece - 10 years before she was born
"Our factories maintain strict internationally-recognised standards, are regularly audited and meet all relevant European legislation. We regret that this batch does not meet our usual high standards and we have already taken action to reinforce our quality procedures."
The Cheesy Broccoli Bake 250g jars are sold in supermarkets such as Asda, Tesco Sainsbury's and Morrisons.
Parents have been told to double check if they own any jars with the batch code 28122020 and a best before date of 28/12/2020.
The FSA said in a statement: "If you have bought the above product do not feed it to your baby."
Instead, customers can return the products to the store where it was bought, with or without a receipt, and they will receive a full refund.
READ MORE: Children left crying as horror movie shown instead of Detective Pikachu at cinema
If you want any more information or are worried, you can call Cow & Gate's Careline 24/7 on 0800 977 4000 or speak via live chat.
Earlier this month, another recall was issued for vegetarian sausages 'Little Willies' which are sold in Tesco and Waitrose as they may also contain bits of plastic.
The affected batches of the soy-based sausages have an expiration date between April 22 and May 15 2019 and shoppers have been advised not to eat them and alert the manufacturer for a full refund.