Mum defends nursery's controversial sign for parents picking up their children
11 July 2023, 11:30 | Updated: 11 July 2023, 11:42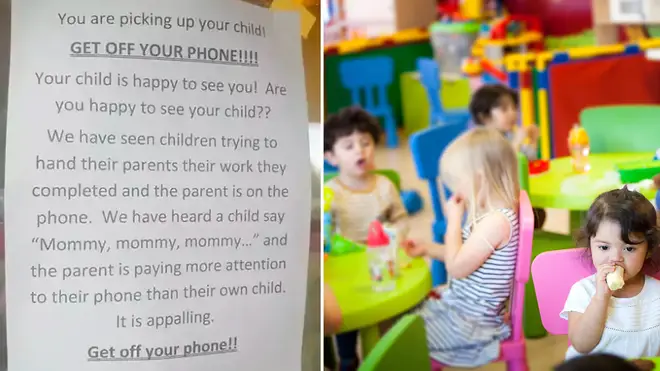 Listen to
A nursery has sparked a debate after putting up a sign telling parents to 'put away their phones' when picking up kids.
A mum has been forced to defend her child's nursery after they hung up a very controversial sign for parents.
The day care centre in Texas recently put up a notice telling parents to stay off their phones while picking their children up.
The sign read: "You are picking up your child! GET OFF YOUR PHONE!!!!
"We have seen children trying to hand their parents their work they completed and the parent is on the phone.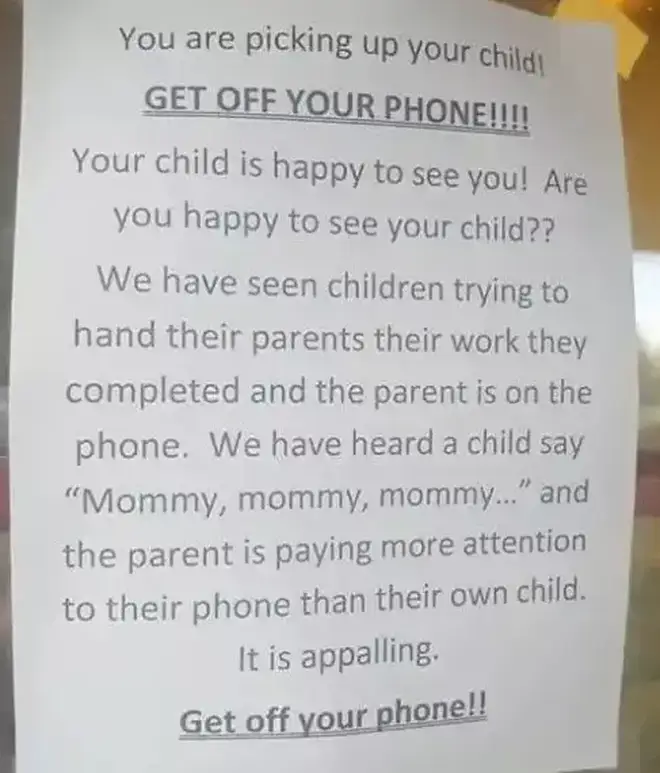 "We have heard a child say 'Mommy, mommy, mommy …' and the parent is paying more attention to their phone than their own child. It is appalling."
The sign soon went viral on Facebook, with many people criticising the nursery for 'disrespecting' parents.
But now mum Juliana Farris Mazurkewicz has defended the nursery, as she told CNN: "I was a bit shocked, but I didn't feel any negativity towards the day care.
"I know that the staff has the best interests of the children in mind, even to the point where they are willing to offend the parent."
Despite Juliana's reaction, some parents weren't as supportive, as one commented on Facebook: "This is ridiculous. Who is anyone to tell a child's parent not to use their phone?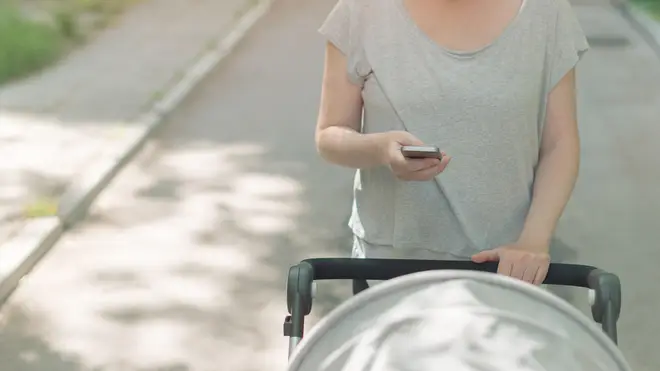 "They might be working? Or have an emergency or anything else that's none of their business."
Another user wrote: "I'm a qualified educator, and although I agree that parents shouldn't be on their phones while picking up kids, I would never write such a disrespectful poster."
While a third said: "My point is - we judge too much. I HATE phones. But how do you pretend to know what is actually important versus just your assumption?
"My husband also has some serious health issues. Should I not answer his calls or texts when I'm at the day care just so YOU (the person I PAY to care for my child) think I'm paying enough attention to him?"
However someone else disagreed, and hit back: "You can't take a minute to greet your child and ask how their day went? Sad."
"I love this," posted another, adding: "This should be in every daycare or school where kids are being picked up."