Mum's fury as daughter, 10, is forced to pay £25 to attend birthday party AND take a present
11 October 2018, 14:49 | Updated: 11 October 2018, 16:15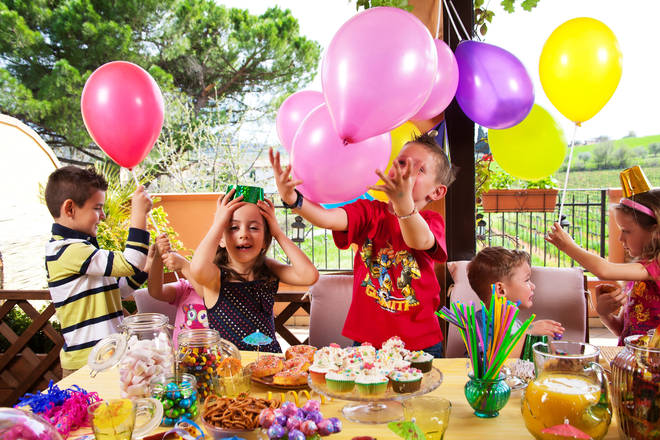 Ranting on NetMums, the unknown mother was angry she wasn't told she would need to pay for her little girl to attend the classmate's party until after she accepted.
A mum was left gobsmacked after being made to pay £25 for her daughter to attend a birthday party… AND she had take a gift.
Like most parents with an axe to grind, she decided to air her grievance on NetMums.
She explained that her daughter, 10, was invited two days before the event - and it was only after she accepted she was told she needed to cough up.
"My 10-year-old daughter has been invited out for a friend's birthday, there's about 10 of them going and we've only been given two days notice," she wrote.
"The mum messaged me and asked if she could go, to which I said yes, she then replied with a price it would cost. Altogether I'm going to be expected to pay around £25."
Read more: Clowns are dying out as Disney princesses dominate kids' party industry
The unnamed mum then admitted she was worried that she would also have to send her daughter along with a gift, too.
She wrote: "Should I still bring a gift?
"Maybe this is a done thing but I personally wouldn't dream of inviting my daughter's friends to a party and asking for a contribution!
"If I couldn't afford for her to do something with that many friends we wouldn't do it or we'd cut the guest list down."
The overall response from the other mums on the thread was similar to the original poster.
One said: "I wouldn't ask others to pay. If you can't afford your child's birthday party you shouldn't be throwing one in my opinion.
"Also why only two days notice? I would decline the invitation and also diplomatically tell them why."
Others wondered if the short notice was because the OP's daughter was being used to make up numbers after other children had dropped out.