Santander to permanently close 111 bank branches in UK by August
25 March 2021, 12:08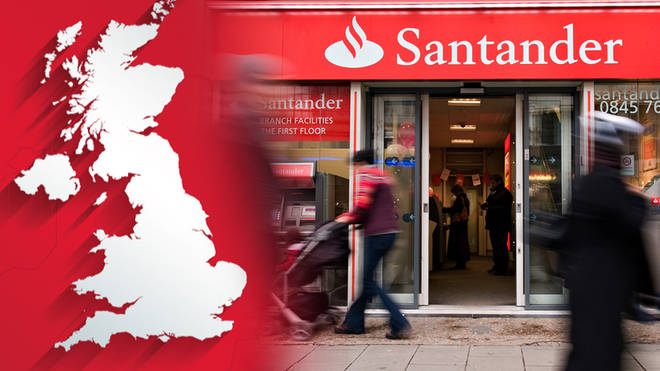 Santander have revealed the full list of all branches closing later this year.
Santander will permanently close 111 stores in August this year, the bank have announced.
This move comes after large numbers of people move to online banking instead of heading into their local branch, especially during the pandemic.
READ MORE: Royal Mail confirm start of Sunday delivery service trial for major retailers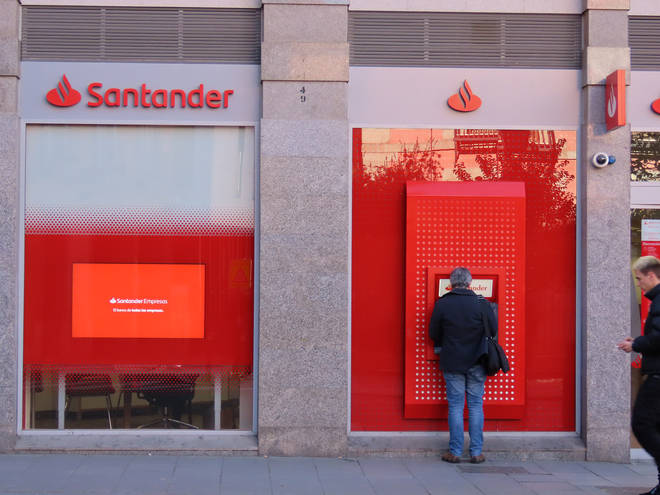 Even before the Covid-19 pandemic hit the UK, banks were seeing an increase in people choosing online banking.
In the two years before 2020, branch transactions had fallen by 33 per cent, and then dropped a further 50 per cent during the past year.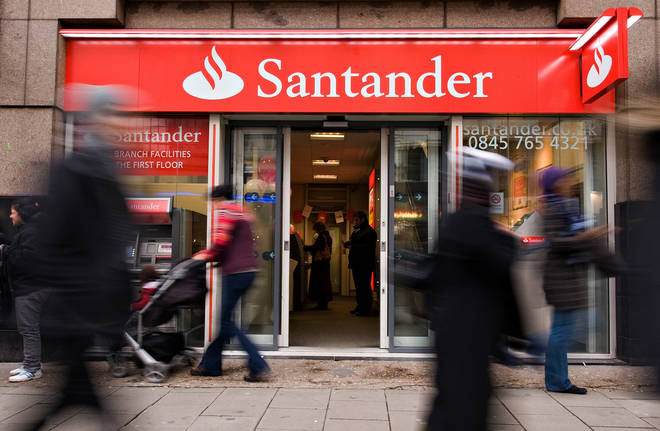 While 111 Santander branches will be closing, 452 will be staying open.
Adam Bishop, head of branches at Santander, said on the closures: "Branch usage by customers has fallen considerably over recent years so we have made the difficult decision to consolidate our presence in areas where we have multiple branches relatively close together."
He added: "The majority of the closing branches are within three miles of another branch and the furthest is five miles away."
The following Santander branches will be closing later this year:
Arnold
Ashby-de-la-Zouch
Ashford Church Road
Balham High Road
Banstead High Street
Barking
Beckenham
Bethnal Green
Bingley Main Street
Birmingham Erdington
Bishopsgate
Blaby
Bletchley
Bramhall
Brighouse Commercial Street
Brighton London Road
Bristol Bedminster
Camberwell
Castleford Charlton St
Catford
Cheadle
Chelsea Kings Road
Chester-Le-Street
Chingford Old Church St
Chiswick
Chorlton-cum-har
Clifton Whiteladies Road
Cobham
Cosham
Coulsdon
Dagenham
Dalkeith
Dalston
Darwen
Dewsbury
Dudley Merryhill
Edingburgh Morningside Road
Enfield Hertford Road
Finchley High Road
Fulham
Glasgow Kilmarnock Road
Glasgow Sauchiehall St
Gosforth
Grays
Halesowen
Hanover Square
Harborne High St
Harold Hill
Harpenden
Hatfield
Hayes Station Rd
Haywards Heath
Hempstead Valley
High Holdborn
Hinckley
Horsforth
Hounslow Bath Road
Huyton
Leatherhead
Leeds Crossgates
Leicester Horsefair Street
Leicester Narborough Road
Leigh-on-sea
Letchworth
Leytonstone
London Bridge
Long Eaton
Lytham Clifton St
Margate
Marlow
Mill Hill
Morgate
Morecambe
Nelson
New Malden
Newcastle-under-Lyme
Norbury
Oadby
Oxford Headington
Petts Wood
Pinner
Plymstock
Poulton-le-Fylde
Putney
Ricksmansworth
Runcorn
Sale
Shepherd Bush
South Harrow
Southampton Bitterne Road
Southhampton Shirley
Southgate
Strand
Surbiton
Syston
Twickenham
Upper Edmonton
Walkden
Wallasey
Welling
Wembley Preson Road
West Wickham
West Worthing
Weybridge
Wibsey
Wickford
Windsor
Winton
Wokingham