Six-foot Newfoundland kicked out of puppy school for sitting on little dogs in his class
6 January 2023, 12:42 | Updated: 6 January 2023, 13:42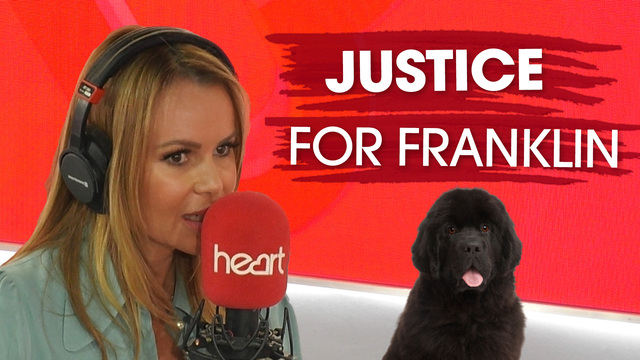 Franklin the dog got kicked out of puppy school for sitting on other pups
Adorable puppy Franklyn already weighs a massive nine stone, but that doesn't stop him climbing over other dogs.
A six-foot Newfoundland has been kicked out of puppy school for sitting on the smaller dogs in his class.
One-year-old Franklyn might already be nine stone, but he still thinks he's a lapdog.
Owner Shauna Connors said she previously stopped her pets from climbing on her sofas, but Franklyn doesn't listen and does whatever he likes.
Photos see the adorable pub sitting on Shauna's husband Travis Connors' lap as he lies down on the sofa.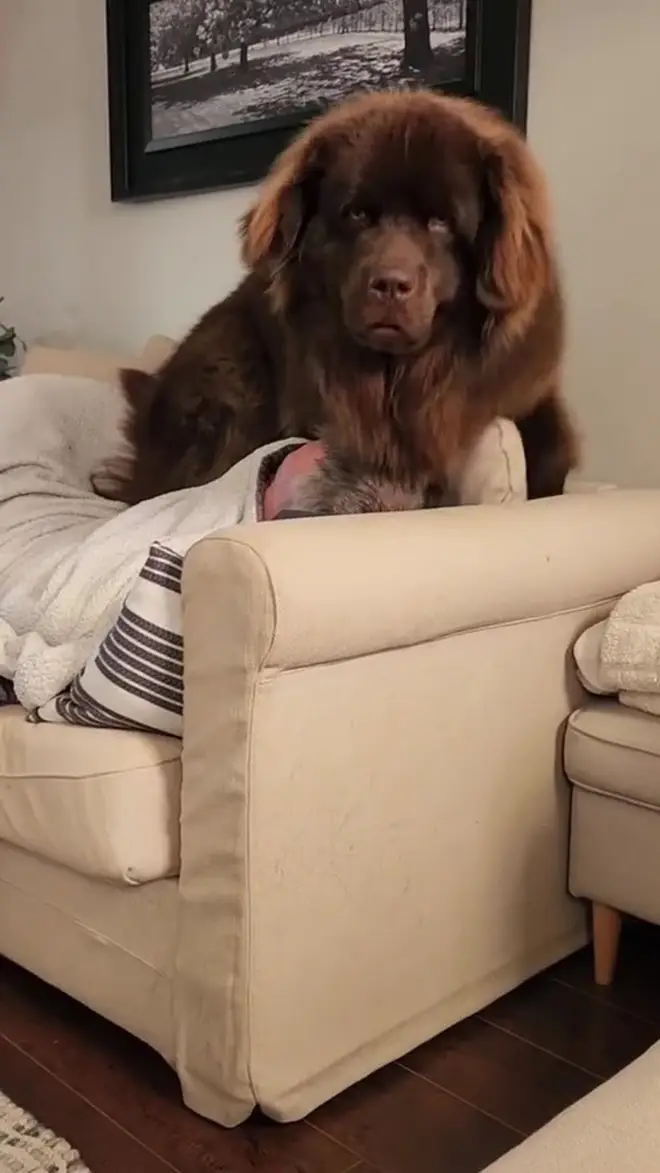 Unsurprisingly, Shauna is slightly worried her sofa could collapse when her pup grows to his full size and could weigh 14st.
Shauna, who's from Nova Scotia, Canada, said he has 'no idea how big he is' and 'thinks of himself as a small lap-dog.'
"It's hard to say no when he wants to cuddle," she explained.
"It's difficult to stop him because there's room for him to climb up there. I'm worried my sofa's going to buckle, because he's really heavy.
"With previous dogs, we'd never let them on the furniture, but he's very determined and stubborn so he does what he wants.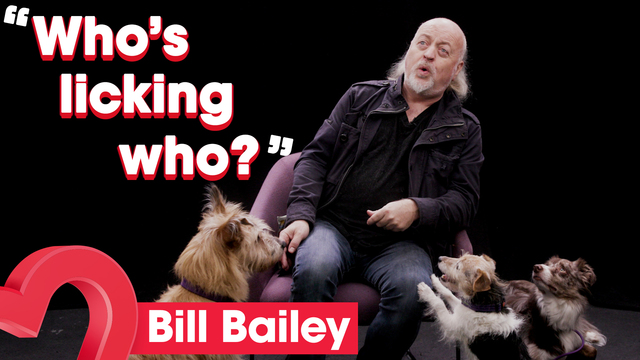 Bill Bailey plays True or False: Dogs edition
"He got kicked out of puppy class because he was bigger than the other dogs and he'd sit on them during playtime. He's definitely clumsy.
"Everyone says he would be so cuddly, cute and fun to have, but they're a lot of work. We take it day by day.
"We knew what we were signing up for, but you think you're prepared and your house is puppy-proofed, but you forget he's going to be so tall and do whatever he wants."
This 'clumsy' pup, who stands six feet tall when he's on his hind legs, is also described as a 'bull in a china shop' by his owner and has been known to smash glasses and shake the dining table while they are eating.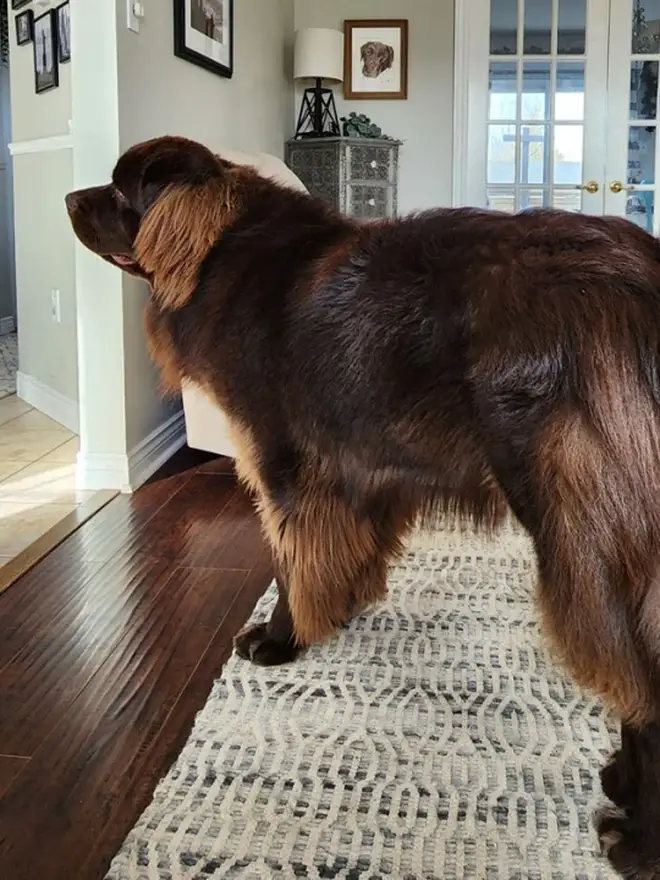 Shauna added: "He doesn't mean to be destructive but he's so big and his tail is so fluffy we can't keep anything on the coffee table because they tend to go flying.
"Our reflexes have definitely improved over the past year to save the least...Catching glasses and things like that."
Read more: