Met Office gives verdict on 'snow bomb' expected to hit the UK this week
21 November 2023, 14:35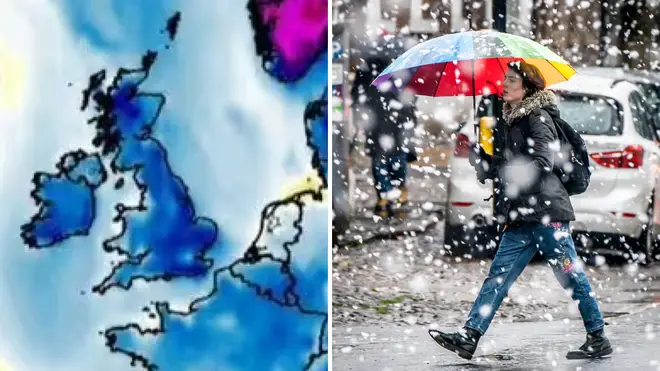 A cold front is reported to be heading to the UK.
The Met Office have given their verdict on the 'snow bomb' that is due to hit the UK this week.
WX Charts and Net Weather have both released maps which show a cold snap heading to the country.
Last week saw the UK's first snowfall and snow storm predicted, while a chilly polar blast continued to blow. However this latest forecast could see cooler temperatures take over the country.
Weather this autumn has been temperamental with Storm Agnes, Storm Babet and Storm Ciarán bringing heavy rain and wind to all corners of the UK, but could this new 'snow bomb' cause even more destruction?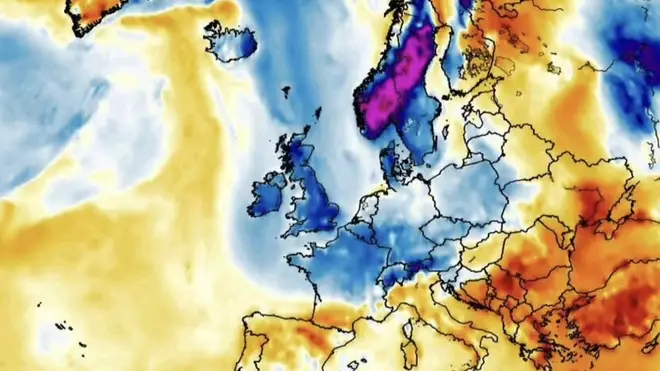 The Met Office have given their verdict on whether we will see snow any time soon, with Senior Operational Meteorologist Dan Stroud sharing:
"As it stands, we are not expecting any snow in the next week or so."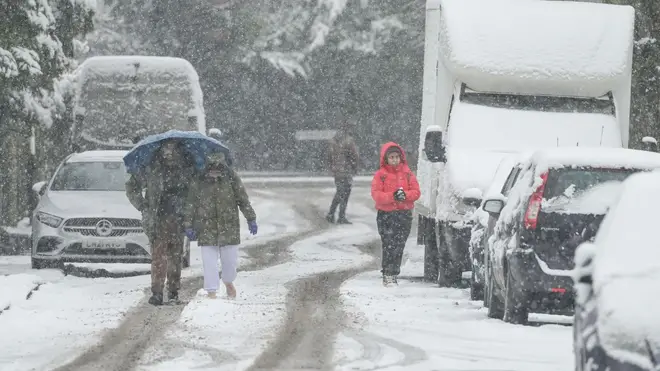 The Met Office long-range forecast for 25th November- 4th December suggests that cooler temperatures are heading to the UK:
"The early part of this period sees colder air continue to sink south, likely reaching all parts of the UK by the end of the weekend, perhaps with the exception of the far southwest. Wintry showers, and strong winds are likely into northern and eastern areas, with the risk of overnight frosts increasing through the weekend.
"Into next week, an east-west split in weather conditions is most likely. The west will have more chance of seeing, milder conditions; cloud, with patchy rain and drizzle, while further east, colder, drier and brighter conditions with blustery wintry showers will likely persist.
"It is uncertain how prolonged this cold spell with be, but likely that through this period, milder, more unsettled conditions from the west will gradually replace the colder air."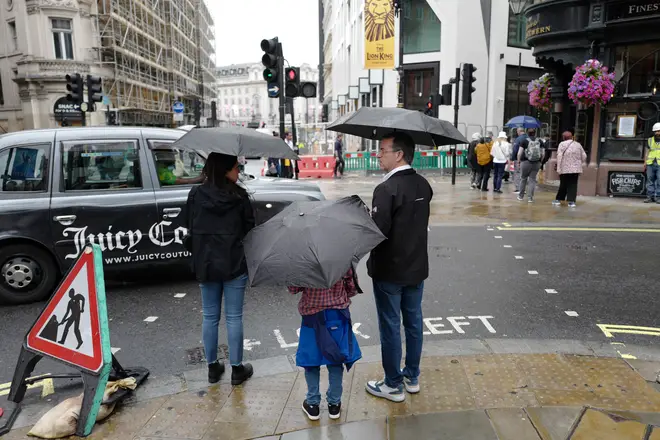 The Met Office have also revealed their forecast for December, saying:
"The most likely scenario through early December is for predominantly changeable weather, with spells of rain or showers and strong winds interspersed by short-lived drier, brighter periods, although there is a lower chance of more prolonged settled conditions developing.
'Rainfall amounts are likely to be near or above average, with the heaviest, most persistent, rain likely to be in the northwest at first, perhaps shifting further south towards mid-December.'
'Temperatures will most likely be near or a little above average for the period as a whole, although some colder interludes are possible. As is normal in December, occasional frost and wintry showers are likely at times."