UK weather: Exact date chilly 'polar blast' will cover UK in snow
24 October 2023, 13:49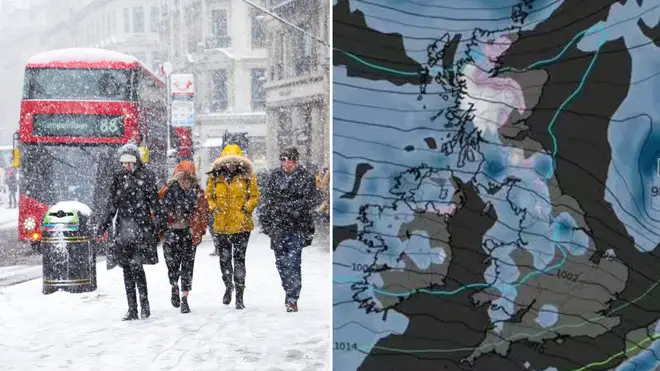 The first snow of the season is set to blanket Britain as temperatures are predicted to plummet.
Storm Babet has battered Britain with torrential rain in October causing extensive damage across the country, and now weather experts are predicting snow is on the way too.
New satellite maps have pinpointed the exact date in which an icy polar blast is expected to bring freezing temperates to the UK, sparking the first snow of the season.
As rain and flood warnings remain in place across England and Wales, WXCharts are looking at the long game, forecasting lows of 0C and below to kick-in at the start of November.
With bitter weather fast moving towards Europe, the digital diagrams show thin layers of snow will likely blanket areas in Scotland and the north of England.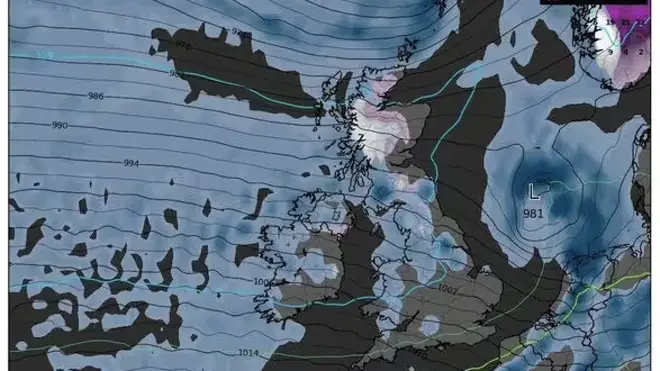 The winter dusting is set to arrive on 1st November and will grow heavier from 3rd November, experts say.
But although it will cover a broad area, it's only thought to settle at around 1mm deep.
Along with snowy spells, UK residents have been warned to look out for dangerous patches of ice forming on the ground.
The Met Office issued several weather warnings this morning over much of Scotland and the north east of England, including Central, Tayside & Fife, Grampian, Highlands & Eilean Siar, northeast and northwest England, SW Scotland, Lothian Borders and Strathclyde.
The warning stated: "Icy patches will develop on untreated surfaces on Sunday night and Monday morning, especially where runoff from nearby saturated ground leads to salt wash-off."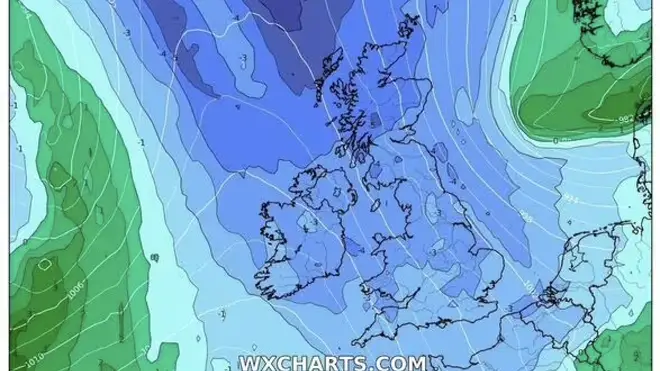 And it seems there's no break for Brits as torrential rain is expected to hit the UK once again between 7th November and 21st November, according to the Met Office's long-range forecast.
The weather service explained: "The unsettled conditions of the past couple of weeks are likely to continue into the first week of this period.
"This means further rain in most areas, probably heaviest in the south or southwest. The east facing hills in northern England and Scotland may also see further heavy rainfall.
"Strong winds are expected to be associated with the rain at times, with the ongoing risk of gales, fairly typical for this time of year.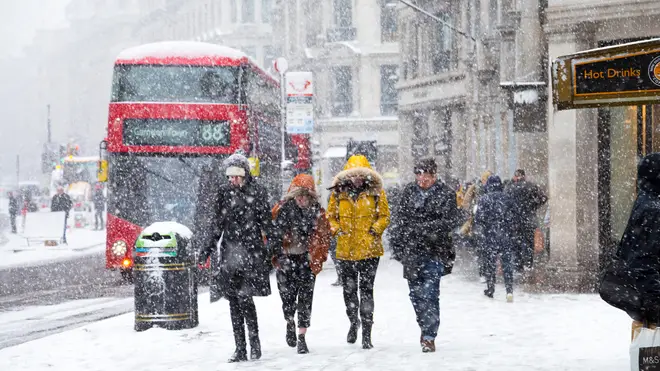 The Met Office continued: "Further into November, increasing spells of settled dry weather are a little more likely than before, especially in the north, and should these occur, winds could come from a more easterly direction, which could bring lower-than-average temperatures, but only a low risk for now."
Read more: