Mark Wright caught Love Island's Joe and Lucie SNOGGING at ITV summer party
22 July 2019, 13:43 | Updated: 22 July 2019, 14:13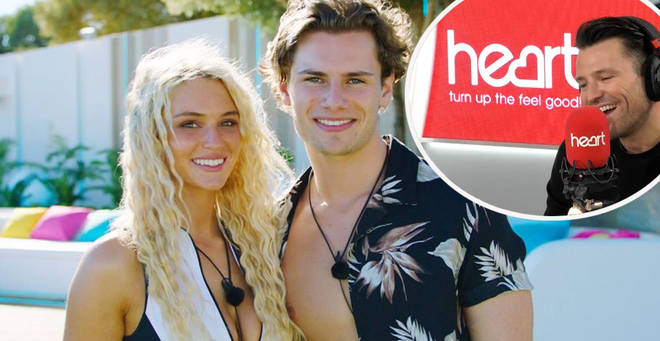 Mark tricked Joe into admitting the kiss live on his Heart Radio show on Saturday
Looks like OG Love Island 2019 couple Joe Garratt and Lucie Donlan *might* be back on - as they were spotted canoodling at the ITV summer party.
Heart's very own Mark Wright caught the pair - who split after Joe was voted off the show in its second week - kissing at the do last week, filmed the whole thing, then tricked Joe into admitting it live in air.
Read more: Caroline Flack 'snubs Francesca Allen on Love Island After Sun' after Harry Styles jibe
Speaking on his show last Saturday, Mark said: "I've been teasing you about the Love Island couple that I saw at the ITV summer party the other night getting on very well who are supposed to be exes.
"Now, I could just tell you, I could even show you a video because I videoed them for a laugh," Mark continued. "But you know what, I've just got the number of one of them, the guy side of the couple.
"I'm going to give him a call, and if he answers, he may reveal it because he doesn't know he's going to be on the radio till after I tell him - it's a bit of a stitch up - I know him he's my mate, so it'll be OK. Let's see how it goes."
Read more: Love Island's Danny Williams reveals that he's been DMing Yewande Biala
Mark then rang Joe and told him: "Was really good to see you the other night", to which he replied with: "Good to see you too. I spoke to Neil in the morning and he said 'I got a video through from Mark of you and Lucie upstairs'."
Mark then revealed: "I'm walking up the stairs, and see you and Lucie at the top of the stairs having a nice deep emotional chat. So - can you tell us -is it back on?"
Joe said: "We are just friends, but it was really nice. We had a good catch up, hadn't really spoken too much. It was really nice."
Read more: Lucie Donlan WON'T be staying in touch with the Love Island girls because she 'can't trust them'
Mark then said: "You're obviously already media trained so I'm going to try and ask you in a different way. I feel like we're on levels, i feel like we're friends. Has anything happened at all romantically? Have you kissed Lucie since the ITV party this week?"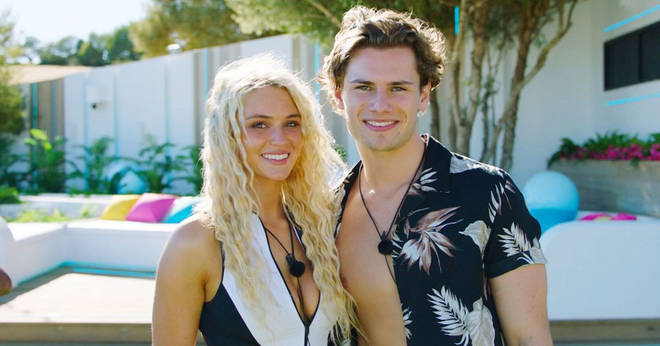 Joe then revealed: "Yeah we have had a little kiss. Between me and you."
Mark then told Joe he was on-air, saying: "Between me and you? You're on Heart Radio".
Joe laughed and said: "Oh no!", and Mark told him: "Joe, you had a kiss with a girl you really like, you know what? there's going to be a date, it's going to go further."
Despite their recent dalliance, Lucie recently told Heart.co.uk that the pair were 'just friends', and that she didn't expect them to rekindle their romance.