Coleen Rooney 'threatening to return to UK' as it's claimed 'marriage to Wayne is in crisis'
11 February 2019, 11:41 | Updated: 11 February 2019, 12:07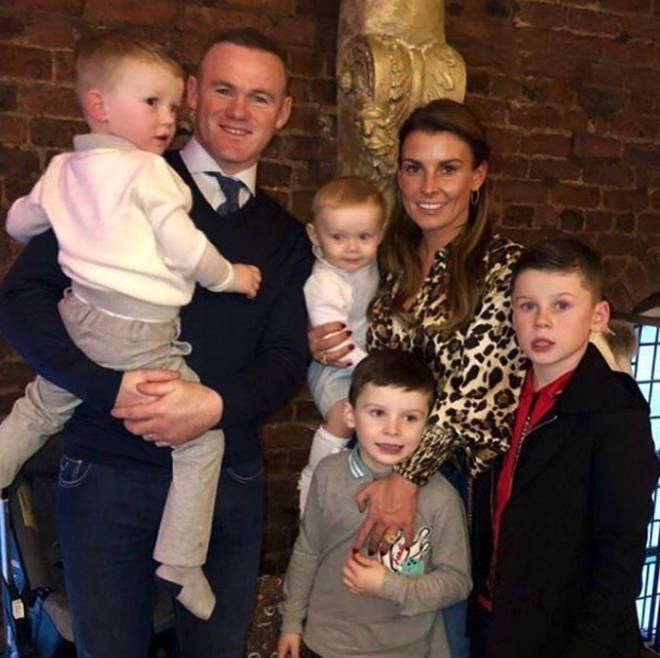 Coleen and Wayne Rooney's marriage is reportedly 'hanging by a thread' following his 10-hour bender in Florida.
Coleen Rooney is considering quitting the US after it was revealed husband Wayne enjoyed a boozy night out with a barmaid, claims new reports.
The mum-of-four made the big move to the Washington DC when Wayne was transferred to DC United back in July, however new reports claim their marriage is now 'hanging by a thread'.
Reports by The Sun claim Coleen was furious — telling him: "You've humiliated me again!"
A source revealed: "Coleen has never been angrier at Wayne.
"She was furious Wayne was back in the news for boozing and cannot believe he has been so stupid as to find himself caught up with another woman again. It's just so embarrassing.
"When Coleen found out she said she'd jump on a plane to the UK and take the boys with her and leave him on his own in America."
Read more: Coleen Rooney reveals she will move family to America in support of Wayne's new contract
Wayne had left his family home in Washington for a 12-day pre-season break to Florida, but whilst there he reportedly enjoyed a 10-hour bender with in Clear­water Beach after watching the Super Bowl with teammates.
He was pictured chatting to Vicki at 12.20 am in the Brown Boxer bar before joining her for a lift in her car to The Shipwreck pub. Locals also saw him drinking until around 2.30am.
According to reports Coleen reportedly became suspicious of Wayne's activity after learning his phone was switched off.
A source said: "She's sick of being in a situation where he's out drinking with women. She is not enjoying Washington."
Wayne's heavy boozing has been a point of contention for the couple after he was arrested fro drink-driving 18 months ago while on a night out with Laura Simpson.
Rooney was also arrested at Washington's Dulles International Airport back in December for being drunk in public following a business trip from Saudi Arabia.