Great British Bake Off's Candice Brown weds in secret French chateau ceremony
25 September 2018, 12:17 | Updated: 25 September 2018, 12:50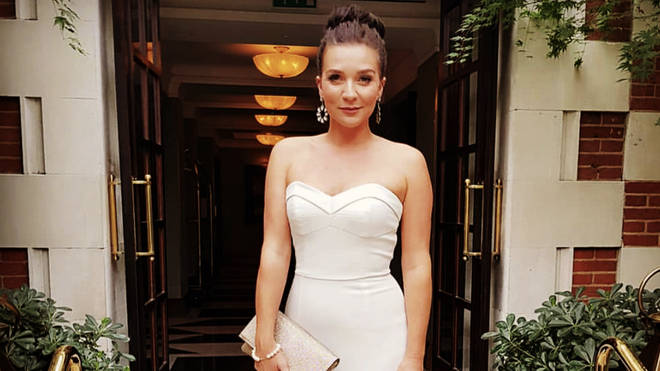 The winner of the 7th series of the Great British Bake Off got hitched in secret at a romantic French chateau.
Candice Brown has secretly wed her partner Liam McCaulay in a secretive ceremony at a chateau in France.
The Great British Bake Off winner, who won the show back in 2016, tied the knot in front of family friends at the super romantic location wearing a blush pink gown.
She revealed the news on Twitter with an excitable post...
The baker revealed to Hello! magazine before her big day that her dress was inspired by one worn by Hollywood actress, Jennifer Lawrence.
She said: "Jennifer Lawrence's dress when she fell off the stairs at the Oscars… I love that dress, I love it. But I don't know, they say you have to try things on so I could be in a sparkly leotard!"
The dress colour wasn't the only unusual choice for Candice on her big day, as according to the mag she and her new hubby were accompanied in their wedding car by their pet dogs.
Another cute detail from the ceremony - of which the photos will be exclusively published in Hello! magazine - was that Candice's Bake Off pals made the cake.