Mel B has thrown shade at Victoria Beckham with this cheeky Halloween costume
1 November 2018, 11:09 | Updated: 3 October 2019, 09:02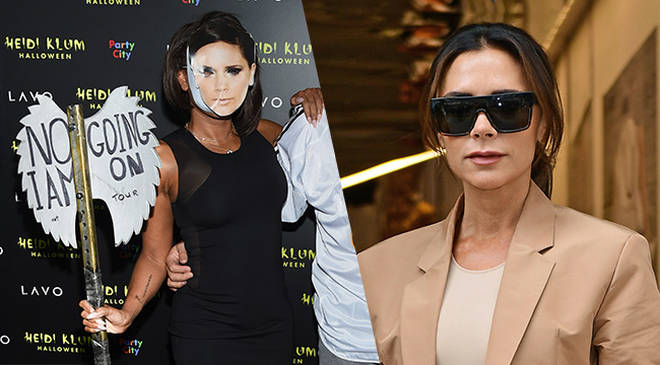 The Spice Girls singer made a dig at Posh Spice as part of her costume when she attended Heidi Klum's Halloween party in LA.
Mel B might have got herself in a spot of bother with fellow Spice Girl Victoria Beckham after she made a jibe at the designer as part of her Halloween costume.
The 43-year-old - full name Melanie Brown - dressed up as her bandmate complete with mask and little black dress and even had her best friend Gary Madatyan dress up as David Beckham in a football shirt and blonde wig.
Read more: Will the Spice Girls go on tour in 2019? Here's everything you need to know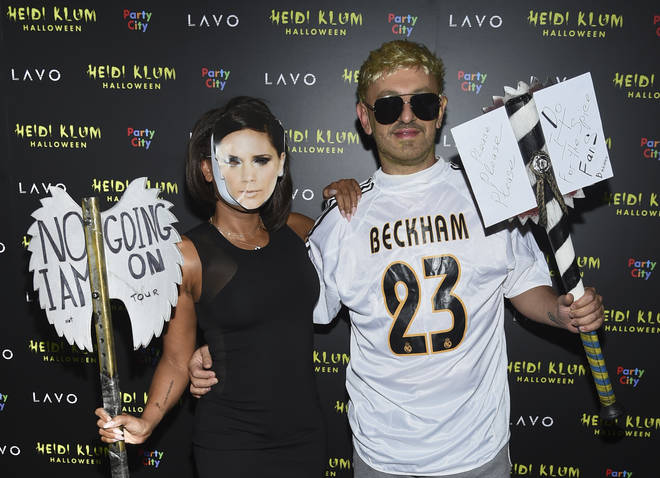 But the outfit didn't stop there and Mel paraded around with a sign that read "No I Am Not Going On Tour' while her boyfriend held one that read "Please, please, please do it for the spice fans!".
The dig comes after rumours that if the Spice Girls were to head back on tour again, Victoria is adamant she isn't joining them.
The singer, known by fans as Scary Spice, proudly uploaded pics of the outfit on to Instagram and got lots of praise from fans in the comments.
One fan said "Mel you're on fire!" while plenty of others simply put the 'crying with laughter' emoji to sum up how they felt about the photo.
However there were a few fans who seemed to have Victoria's back.
One commented "This is mean" while another said "You're called Scary for a reason!"
Victoria has yet to give her opinions on the outfit but we want to know what you think...