Fans do double take as 'Ed Sheeran' appears on Judge Rinder
7 December 2018, 10:44 | Updated: 7 December 2018, 11:12
Was the global superstar and millionaire really in the ITV courtroom bickering over £720?
Judge Rinder viewers were stunned when Ed Sheeran walked in to the courtroom to claim back £720 from his brother-in-law.
However, it was just a very good lookalike - and even Rinder, 40, was forced to question Wes' true identity.
After peering at him through clerk Michelle's glasses, he said: "You look remarkably like Ed Sheeran. You're not him? That's extraordinary."
He continued to probe, asking if he was a fan of the Halifax-born singer's music.
Read more: See all the best bits from Heart Live with Ed Sheeran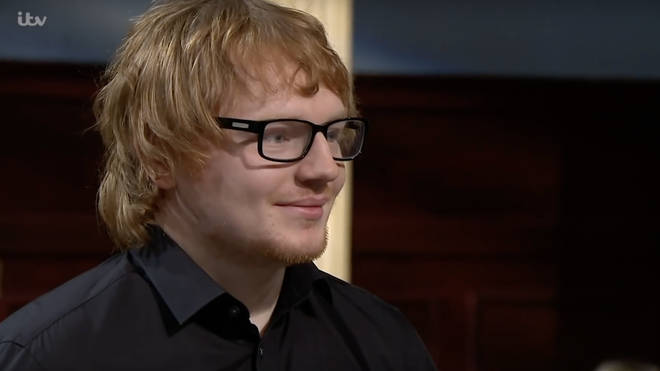 Wes said he liked it "a little bit", and that his favourite song was "you need me more than I need you".
Rinder scoffed, joking that he clearly DID need him if he was standing there in front of him in the dock.
Clearly in awe of the doppelgänger, who gets mobbed for selfies and autographs when working at his local Asda, the Judge continues to praise his good character.
Read more: All the songs you never knew were written by Ed Sheeran
He said: "This is the best lookalike I've ever seen. Ed Sheeran is very lucky that he looks like you.
"That's because you're a very honest and decent man."
Read more: Ed Sheeran reveals why he won't confirm if he is married
The court heard that In 2014, Wes' brother-in-law borrowed some money from him after he needed cash for a house deposit and removal van.
However, as neither party could agree on how much was lent and there was nothing in writing, Judge Rinder reluctantly dismissed the case.
After the verdict, Wes said: "If I ever have to lend someone money again I'm going to do it all legitimately and have it all in writing."