Ed Sheeran tells Heart why he won't confirm if he's married to Cherry Seaborn
20 November 2018, 13:19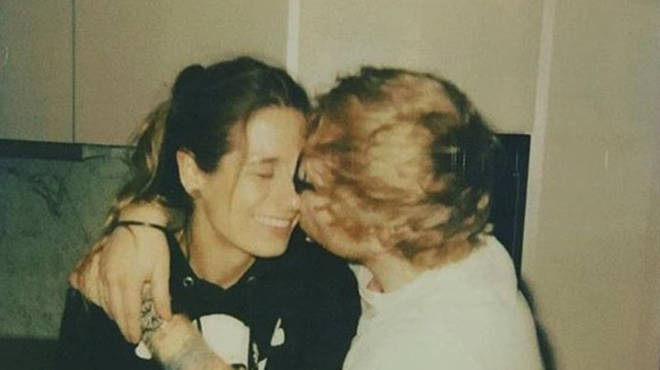 Shape of You singer Ed Sheeran has been spotted wearing a wedding ring but is he married to fiancee Cherry Seaborn?
Ed Sheeran is engaged to his fiancee Cherry Seaborn, but have they ACTUALLY got married?
The Shape of You singer is notoriously coy about his love life and despite it being confirmed in January 2018 that the pair had got engaged in December 2017, we're still not sure if they're hitched yet.
Read more: Watch Ed Sheeran fan PROPOSE as he sings Perfect at Heart Live gig
Ed has been spotted at gigs wearing what appears to be a wedding band on his ring finger but is still yet to confirm whether he's a married man.
Is Ed Sheeran married to Cherry Seaborn?
At the Heart Live with Ed Sheeran gig in November, presenter Sian Welby asked Ed whether he and Cherry were married and the singer gave a rather cute response.
He said: "It's not my life anymore its hers, so I don't like speaking too much on it. When it's me I'm like of course! But now there's another human being in my life. If she wants to talk about it she can talk about it, but I want to respect her privacy."
Where did Ed Sheeran meet Cherry Seaborn?
Ed and his 26-year-old fiancee are childhood sweethearts having both grown up in Suffolk.
They even went to the same school called Thomas Mills in the Suffolk town of Framlingham but parted ways when Ed left school to follow his music career.
They started dating in 2015 and got engaged in late 2017 although Ed revealed the news to his followers on Instagram in January 2018.