John Lewis Christmas advert 2023 music: Festa song lyrics and meaning revealed
9 November 2023, 07:23 | Updated: 9 November 2023, 11:01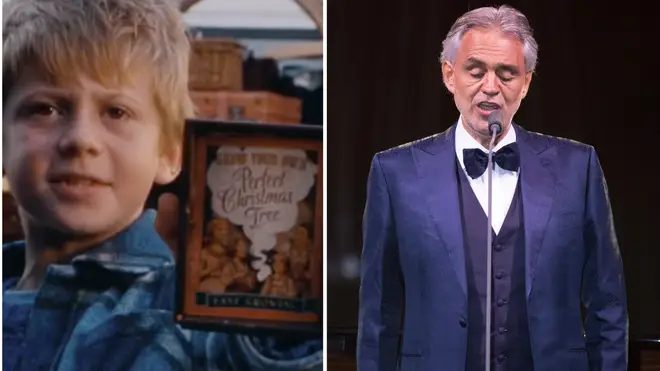 The John Lewis Christmas advert song is called Festa and is performed by Andrea Bocelli.
John Lewis has revealed their Christmas advert for 2023 called Traditions Grow with an original song by Andrea Bocelli called Festa.
The advert tells the story of family traditions through a 'Grow Your Own Christmas Tree' and is accompanied with the song which means 'celebrations', written and produced by Le Feste Antonacci.
It has been created "to carry the joy and emotional power of the adverts story" and "puts a twist on traditional music at Christmas".
Here's everything you need to know about the track.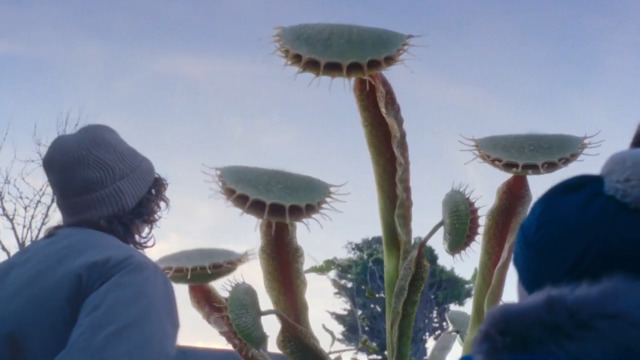 'Snapper' stars in the John Lewis 2023 Christmas Advert
Who sings the John Lewis 2023 Christmas advert song?
Andrea Bocelli sings an original song called Festa for the John Lewis Christmas advert of 2023.
It has been revealed that John Lewis purposefully went down a very different route to their previous tradition of 'acoustic over versions' with this song.
Festa is a charity single and all profits will go to the John Lewis Partnership's Building Happier Futures appeal.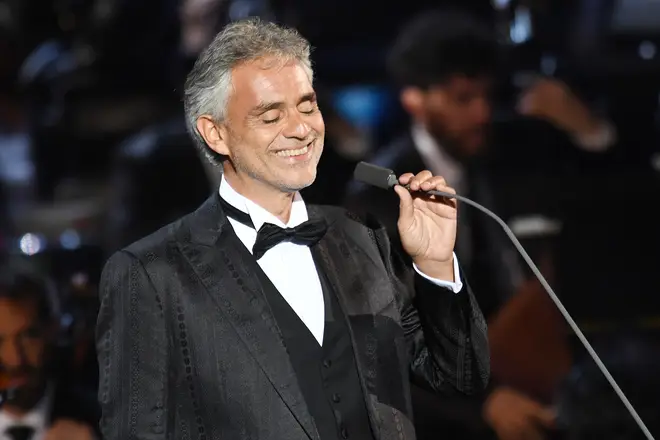 Who is Andrea Bocelli?
Andrea Bocelli is a 65-year-old Italian tenor known worldwide for his classical and operatic singer.
Over his career, Andrea has released seventeen pop, classical, and Latin studio albums including one holiday album, three compilation albums, twenty two singles, four collaborative albums, eleven complete opera recordings and three live albums.
Andrea Bocelli 'Festa' meaning and lyrics
The Andrea Bocelli track 'Festa' means 'celebration' with the word meaning party, festival and holiday.
The song only has one line which is La Vita Na Festa, which translates to Life Is A Party.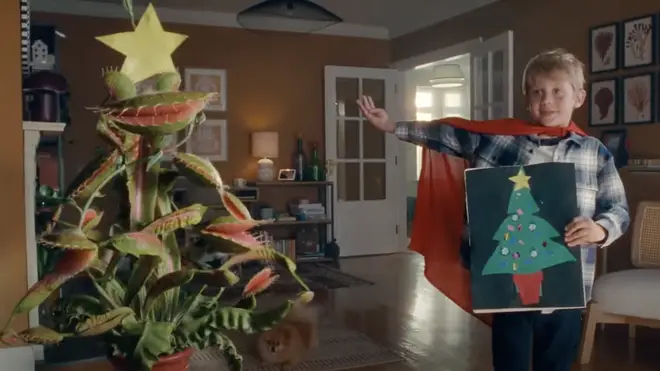 What is the John Lewis Christmas advert about?
The advert tells the story of a young boy who picks up a 'Grow Your Own Christmas Tree' box while shopping with his mother, sister and grandmother.
As soon as he gets home, he plants the seed in a pot and excitedly waits for it to grow. Quickly, the 'Christmas tree' he thought he was growing reveals itself to be a venus flytrap instead.
The boy is ecstatic and quickly forms a close bond with the mischievous plant, who continues to bring mayhem to the house.
The mother, sister and grandmother eventually decide to move the venus fly trap outside and replace it with a traditional Christmas tree, leaving the little boy sad.
As Christmas day arrives, the little boy can be seen coming downstairs in his coat, hat and shoes as he picks up a present and brings it out to the plant in the garden.
The mum, sister and grandmother do the same before the lovable plant starts to eat the presents – however, it is then revealed that it was simply unwrapping the gifts for them, expelling each gift to the members of the family.
Read more: