Stacey Solomon 'proud' as she makes giant nutcracker for Christmas
8 November 2023, 12:37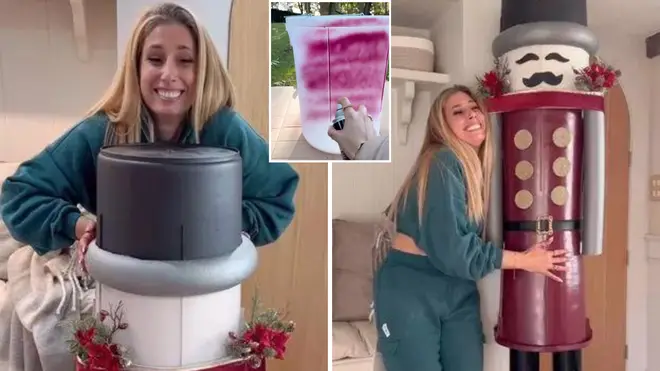 The Loose Women panellist has started decorating her home for Christmas.
Stacey Solomon, 34, has embraced the Christmas spirit as she has made a giant DIY nutcracker.
The Asda range designer has created her first Xmas craft of the year made out of buckets, guttering and pipe insulation. By adding these home goods together, the Sort Your Life Out presenter has created a striking Christmas nutcracker which is taller than her.
The X Factor favourite garnered plenty of support online after sharing a video of her creation with her 5.8 million Instagram followers. Stacey's best friend Mrs Hinch, 33, praised her artwork, saying: "Oh I love him 😍amazing😍", with Stacey's husband, ex-EastEnders actor Joe Swash, 41, equally impressed with his wife's creation.
With Stacey Solomon's Crafty Christmas set to return later this year, it seems like the Loose Women star is starting her crafting journey early.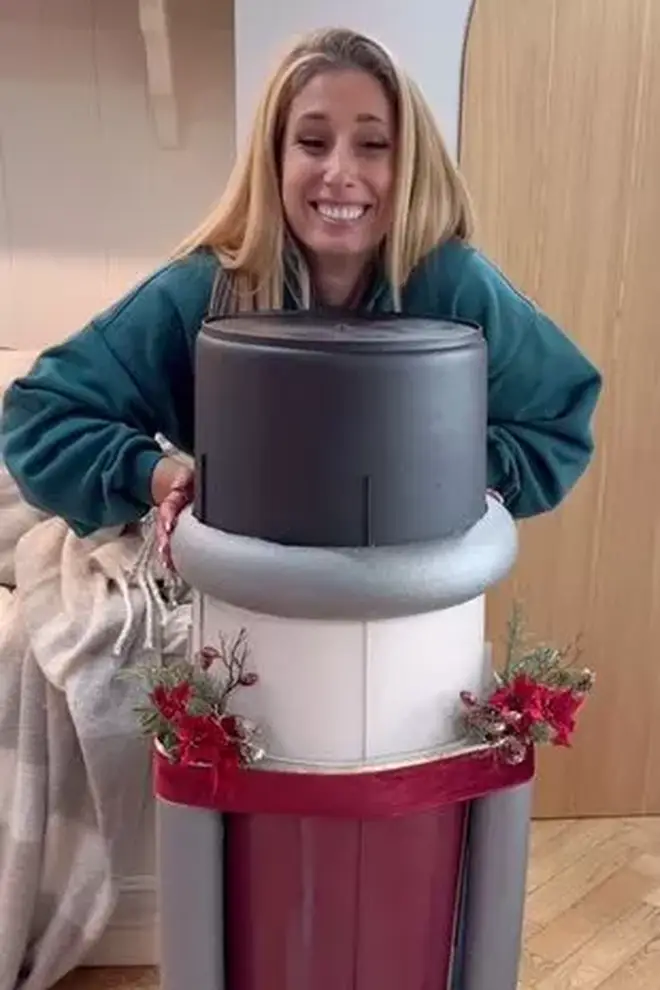 Writing to her fans, Stacey captioned the post:
"💂🏼‍♀️PROUD💂🏼‍♀️ I made a giant nutcracker it's taller than me & Joe & almost hits the ceiling 😂 I actually love him 🥹 We've named him Neil 😂 He's made out of 3 buckets, some guttering & some pipe insulation 🤩 And he was SUPER easy 🖤
"I feel like every time I see a giant nutcracker it's hundreds of pounds or it looks soooo complicated to make so I hope this inspires anyone who wants to make one to grab a bucket and go for it 😂
"I need to think of a way to weigh him down so he can go outside for the front door display this year 🤩 Any ideas welcome 🖤 But this got me in such a Christmassy mood & SO excited for the Christmas door 😬 Happy Tuesday Everyone 🖤"
Watch Stacey Solomon create her Christmas nutcracker here: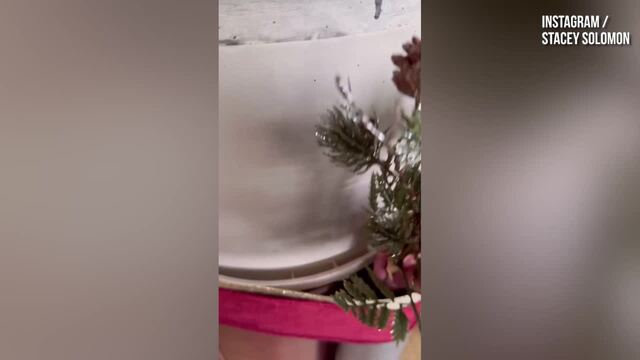 Stacey Solomon breaks out the Nutcracker made out of buckets
Fans were quick to praise Stacey for her masterpiece, with one writing: "Aww love it! You are so creative Stacey! 😄👏🏼 x x"
Another added: "Incredible!!!! You are so creative 😍🙌"
With a third saying: "Why don't you put a bag of potatoes or sand under the bottom bucket! This is seriously amazing! You're so creative Stacey!! @staceysolomon 🙌🙌🙌🙌"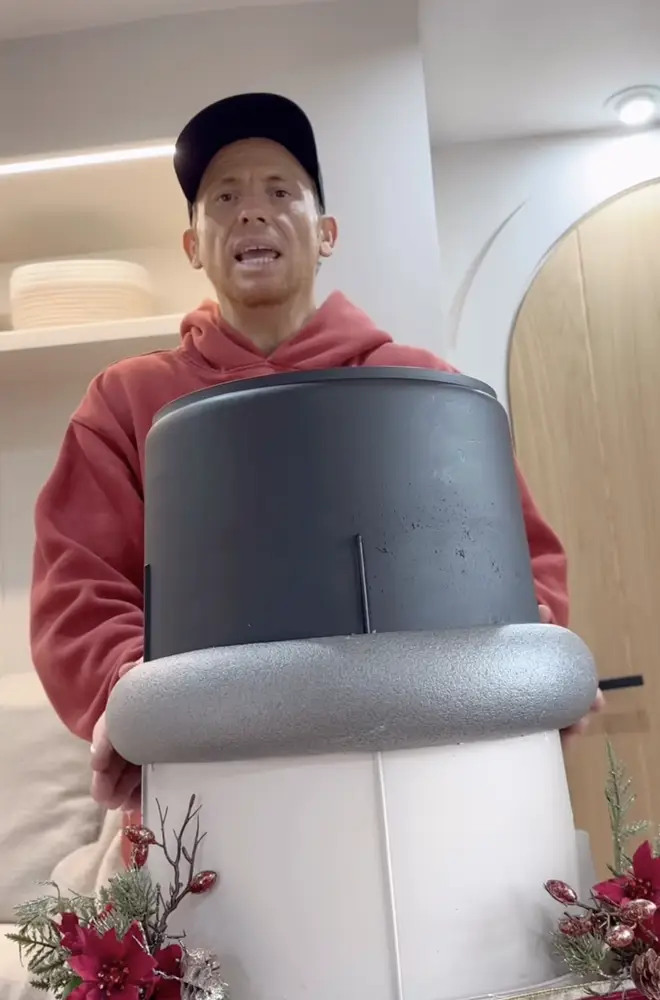 This latest craft comes after Stacey decorated her home Halloween style, with her seasonal door inspired by her 2-year-old daughter Rose and an edible spider which was a hit with her kids.
However the mother-of-five faced backlash from fans after her spooky marshmallow snack was deemed 'dangerous'.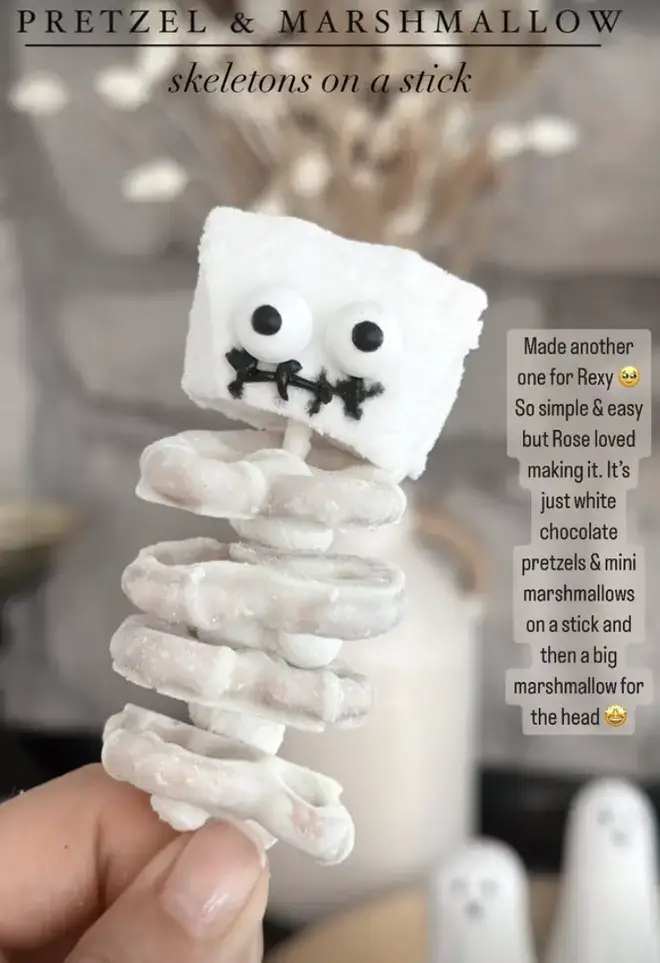 Taking to social media, Stacey defended her decision to use large marshmallows, after some followers had highlighted that they may be a choking hazard.
The Bricking It host said: "A few of you have messaged me and said 'oh like some of the younger children can't chew big marshmallows properly so they can be dangerous.'
"So I just thought I'd come on and say if you don't think that your little one can handle big marshmallows, don't give it to them, just swap it out for a small one.
"I've always given mine big marshmallows which is probably really wrong but I didn't know they were a risk or a hazard. I've always toasted them on the fires and stuff like that."
Read more: