Stacey Solomon admits pelvic floor has 'taken a beating' after bouncy castle party
9 October 2023, 13:42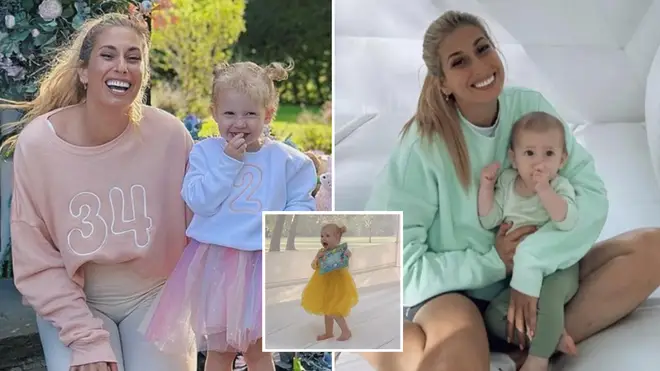 Stacey Solomon joked that her postpartum body wasn't what it used to be after celebrating with daughter Rose.
Stacey Solomon has admitted to fans that her "pelvic floor took a beating" over the weekend after she spent her birthday party jumping around on a bouncy castle.
The mother-of-five made the hilarious admission to her Instagram followers when she posted a string of photos and videos from her joint celebrations with toddler Rose.
The Sort Your Life Out star, who turned 34 on 4th October, shared her fun-filled shindig with her eldest girl, who turned two years old on the same day as Stacey.
Marking the special occasion together, the mother and daughter duo jumped their way through the afternoon whilst eating cake with family and friends.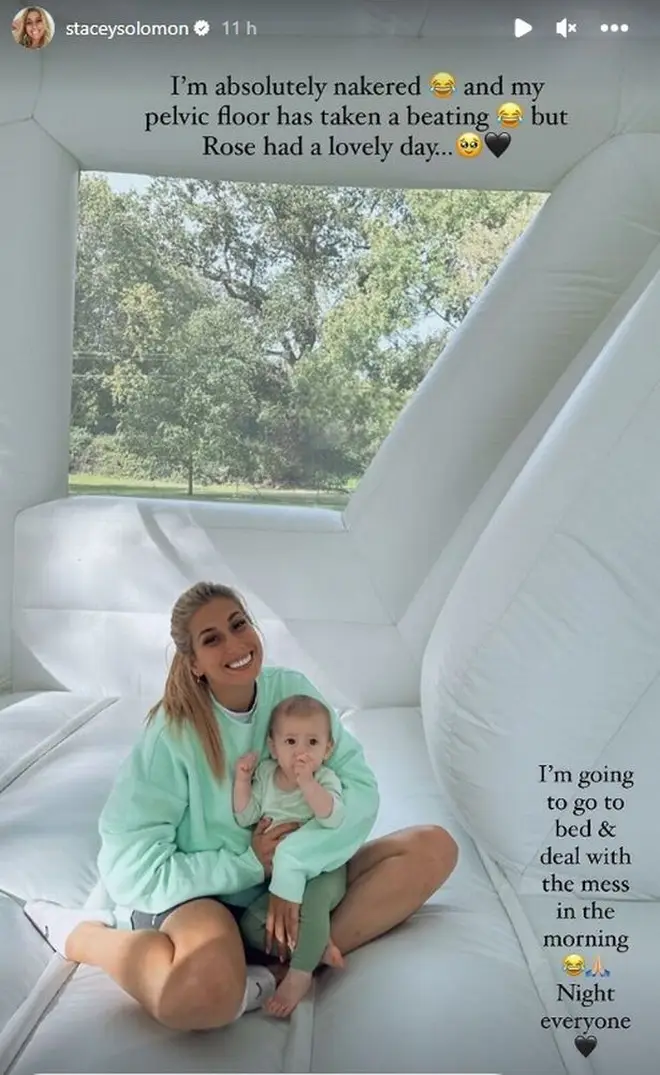 Sharing pictures of the 'do on social media, she wrote alongside a snap of the mini birthday girl: "Today we had a little bouncy castle and all of Rose's cousins and friends over for her birthday.
"Here she is, holding her new book and giving her best cheeeeeseee," followed by a crying face emoji.
Next to another shot of herself and baby Belle, eight months, dressed in a light green top, she added: "I'm absolutely knackered, and my pelvic floor has taken a beating, but Rose had a lovely day.
"I'm going to go to bed and deal with the mess in the morning," followed by praying hands and laughing face emojis.
Ending her story, Stacey continued: "Night everyone," next to a black heart.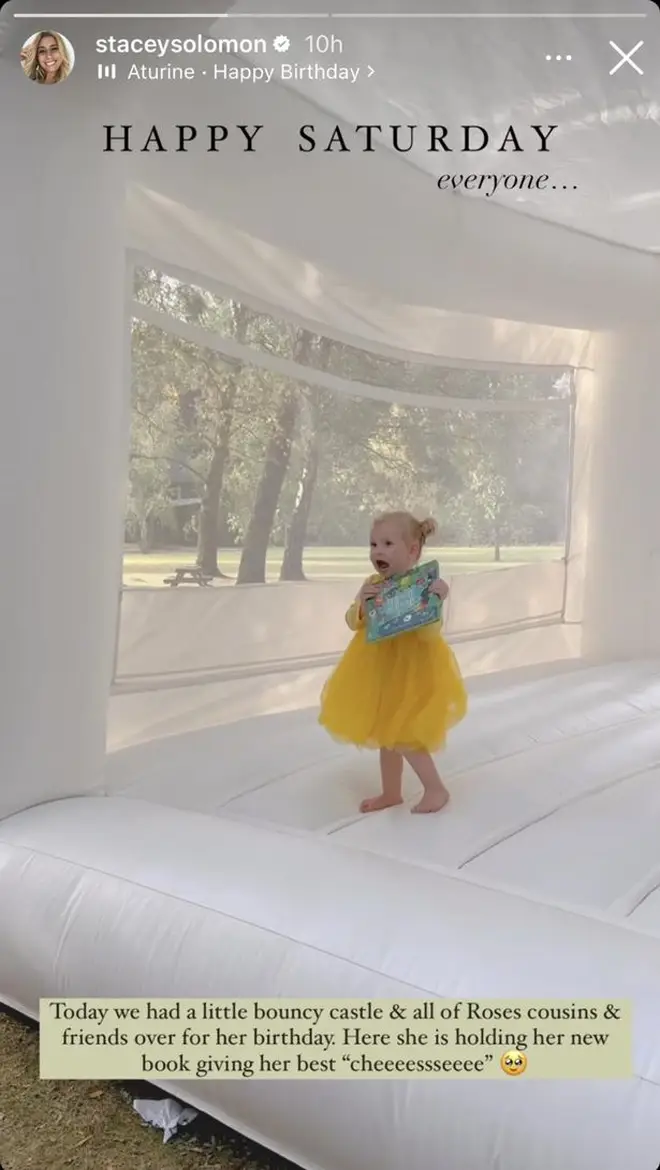 The weekend update came just days after the DIY queen gave fans a glimpse into her actual birthday celebrations with Rose.
Posing in co-ordinating sweatshirts with their ages embroidered on the front, Stacey and her eldest daughter smiled for the camera next to their lavish pastel cake.
On the big day itself, Stacey wrote on Instagram: "34 & 2.
"The best gift I ever got on my birthday was you Rose. It's a dream sharing this special day with you.
"Happy birthday, darling girl. 2 years have bloomin' flown by, and I'm already excited for 18-50 it'll be here before we know it no doubt!
"To the moon and back, baby girl. We had the best day."
The doting parent revealed last week that she had upcycled a preloved dollhouse as a special birthday gift for her daughter Rose.
Giving the tiny home a revamp, she explained how she painstakingly made miniature pieces of furniture and accessories for the charming gift.
Adding personal touches like a framed photograph of sisters Rose and Belle, it was clear that Stacey had put so much effort into the intricate toy.
After revealing the dollhouse to her daughter, she told fans she couldn't have dreamed of a better reaction.
Stacey explained: "Rose LOVED her dolls house so so much. We played ALL morning."
She continued: "It was cake for breakfast. Then Rose had her taster day at nursery & the school mums & my sister took me out for lunch, then we did the school pick ups together in tutus."
Read more: