Stacey Solomon reveals autumn door at Pickle Cottage dedicated to Rose
3 October 2023, 15:28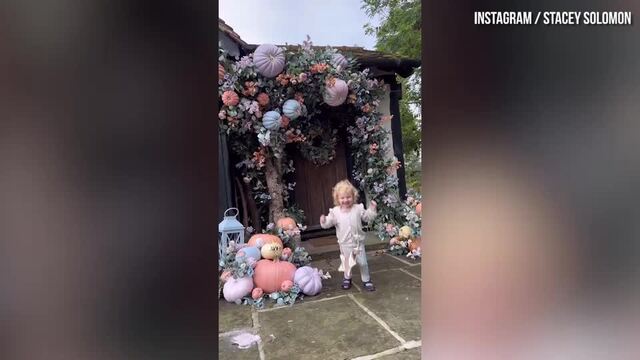 Stacey Solomon shows off her autumn decorations with Rose
Stacey Solomon and her children have created a stunning autumnal doorway.
Stacey Solomon, 33, has given fans a glimpse of her autumnal door at Pickle Cottage, dedicated to her one-year-old daughter Rose.
The Sort Your Life Out presenter took to Instagram to share a video of the extravagant exterior which was made out of pumpkins and flowers. The mother-of-five used Rose's favourite colours, pink, purple, orange and blue in the creation, and enlisted her children to help create the masterpiece.
Stacey wrote on social media: "🎃 Hello October 🎃 Decided to make our autumn door tradition all about rose this year, for her birthday. 🥹 She loves pumpkins & her favourite colours are 'pink, purple, orange & blue' so she told me 😂 so here it is…"
The Bricking It host continued: "Used all of our old pumpkins & flowers from over the years just painted a few & added some of farmer Scott's fresh ones too 🤩 Happy Autumn Everyone 🤍"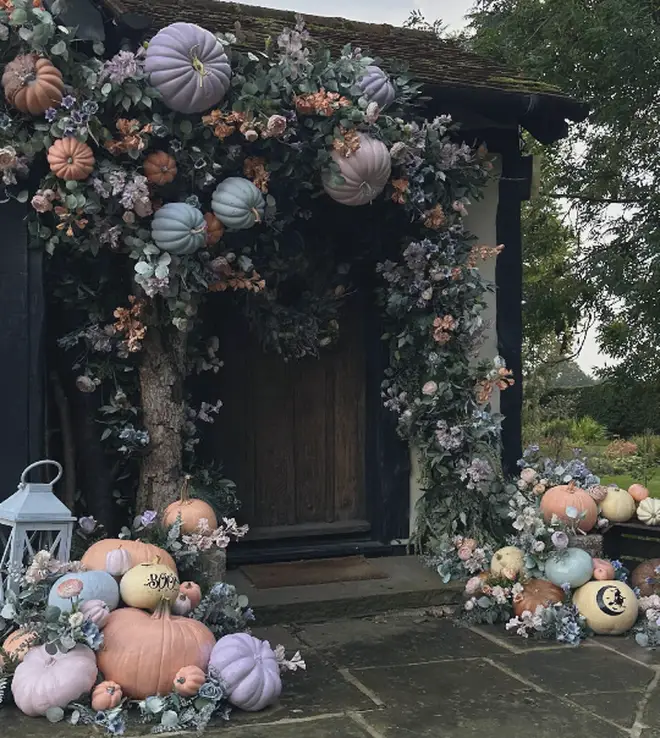 The Loose Women panellist also shared a behind-the-scenes video of the door transformation.
Stacey was joined by her friend and four-year-old son Rex, to help create the lavish doorway.
Watch Stacey create her autumnal door here: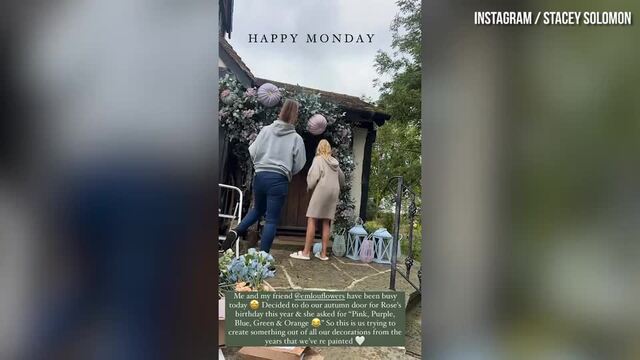 Stacey Solomon creates autumn door
This isn't the first time Stacey has decorated her doorway. Her autumnal door has become an annual tradition which marks the end of summer and beginning of autumn for the family.
Last year the theme was halloween which featured autumnal leaves, skeletons and of course, plenty of pumpkins.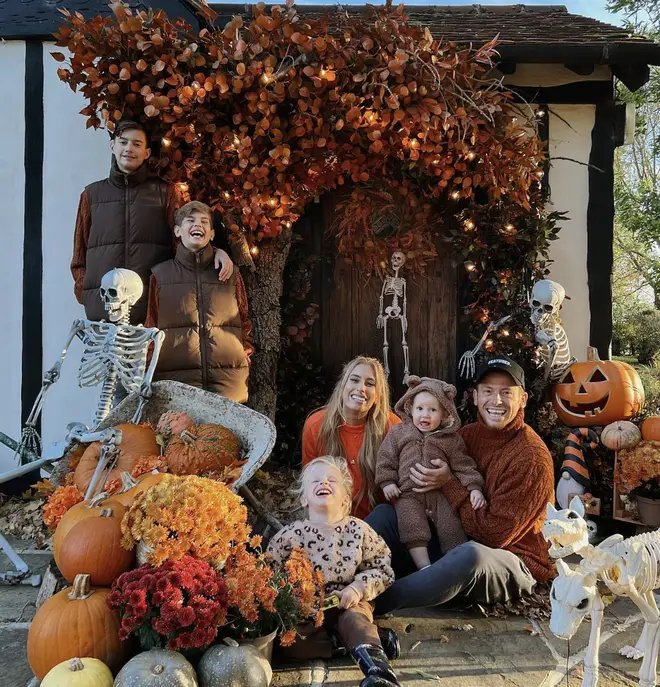 In 2021 Stacey put her crafting skills to the test once again as she created a Christmas door which featured fairy lights, reindeer and a sleigh.
This also marked Rose's first Christmas as part of the Swash-Solomon family.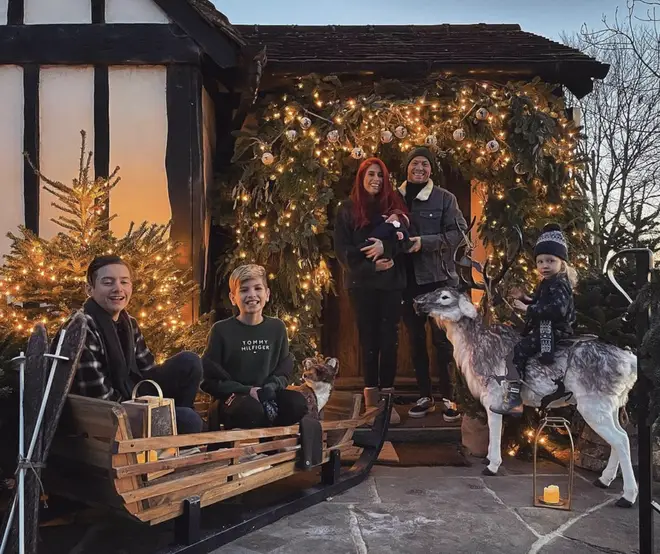 This year baby Belle will be able to join her family in the celebrations.
Stacey and her husband, ex-EastEnders actor Joe Swash, 41, share three children together. Four-year-old Rex, one-year-old Rose and seven-month old Belle.
The TV star is also mother to 15-year-old Zachary and 11-year-old Leighton from previous relationships.
Joe is father to 16-year-old Harry from a prior relationship.
Read more: