Stacey Solomon fans praise star for sharing 'realistic' morning routine
22 September 2023, 12:18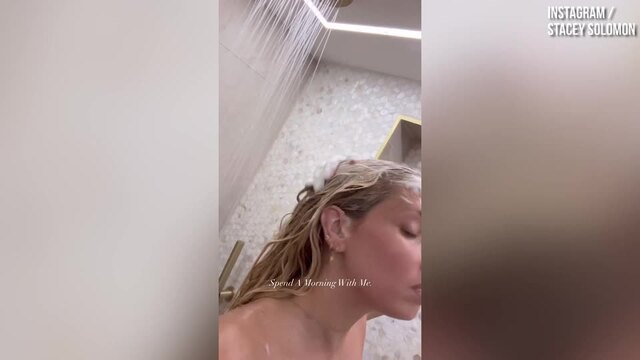 Stacey Solomon shares 'realistic' morning routine with fans
Stacey Solomon treated her fans to a look inside her home life, sharing a video of her morning routine which involves getting up at 5:00am.
Fans of Stacey Solomon, 33, have been praising the Loose Women and Sort Your Life Out star after she shared a 'realistic' morning routine.
The mum-of-five, who is married to Joe Swash, revealed that she filmed this on a morning she was going to work, which meant she was up at 5:00am to make sure everything was ready.
The video shows Stacey waking up at the crack of dawn and getting dressed for the gym before heading to the family's garage where their exercise equipment is stored.
Stacey explained to her fans: "If the kids are asleep I'll go down the garage and do some gym. I ran like I was being chased by the police just because I knew I was filming it I wanted to look fitter than I actually am. Can honestly say it made me want to throw up."
After stretching and cuddling her dogs, Stacey jumped in the shower where she admitted that she'd tried to get a good shot of herself washing her hair in the shower, but added that she thinks she "just looks like a freak".
Stacey then went on to brush her teeth with a toothbrush which she says "is from the Stone Age" because she forgot to charge her electric toothbrush.
She also admitted that one of her morning tasks is printing husband Joe's script off because "10 years of being together doesn't teach him how to use a printer".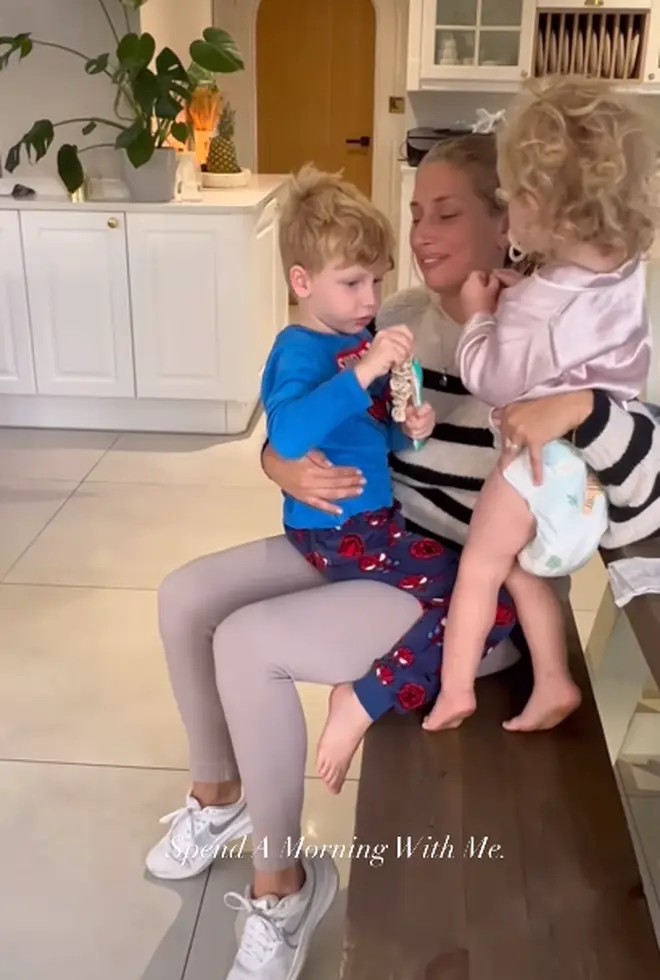 Stacey went on to admit that before she leaves for the day, she likes to watch her children eat their breakfasts before giving them – what she calls – "mum guilt" cuddles.
The last shot is Stacey "handing over" to Joe, who looks less than impressed, leaving fans in hysterics.
One person commented on the post: "You are so lovely ... so refreshing to see just a lovely girl just being her normal self."
Another wrote: "You crack me up, this is by far the best morning video ever! Screw everyone else's, you are so real and I love that about you."
A third posted: "Stacey, thank you so much for sharing your morning routine with us. Honestly you are such a wonderful inspiration. Well done for keeping fit and healthy , not only is this such great 'me' time but you are doing this for your family too, so you are able to look after them . You are amazing."
Read more: