Stacey Solomon says her 'dreams have come true' as she launches homeware range
8 September 2023, 12:32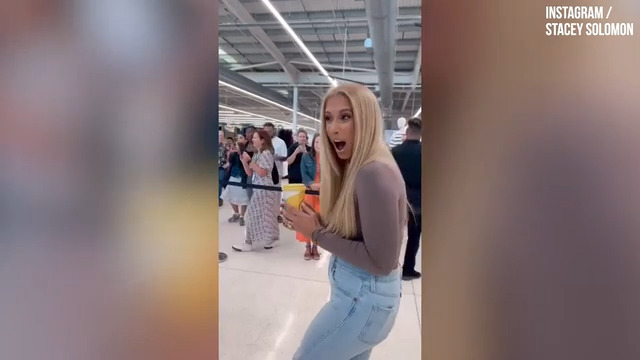 Stacey Solomon checks out her range as it launches at Asda
Stacey Solomon has teamed up with George at Asda for a homeware collection which hit stores this week.
Stacey Solomon, 33, has been left emotional after officially launching her first homeware range with George at Asda.
The Loose Women and Sort Your Life Out star revealed earlier this year she had teamed up with the supermarket giant for the collection, called At Home With Stacey Solomon, which launched online and in store this week.
On Thursday, the mum-of-five was at an Asda store in London meeting fans and officially introducing the full collection to the world.
In a video posted on her Instagram, Stacey could be seen meeting fans at the Asda store, before offering a tour of the items in the collection.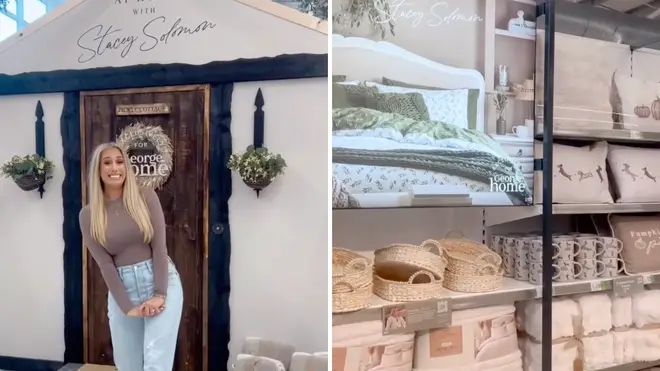 Captioning the video, Stacey wrote: "I don't even know where to start. Today was the most surreal, heart in my stomach, confidence boosting experience EVER! It doesn't feel real 🥹 I went to Asda to see my Home Range in store for the very first time & I met soooooo many wonderful people who came to say hi.
"I've never felt so grateful the overwhelming sense of love & achievement every single one of you gave me today was just EVERYTHING so I thank you from the bottom of my heart. Today just reminded me… Don't ever stop believing in yourself. Keep pushing. Keep saying yes whenever you get the chance. Keep championing others around you. And never give up. 🥹🥲🥹🥲 Thank you thank you thank you."
She went on: "To everyone who came today but also to every single one of you in my inbox & stories & messages I can't believe your kindness. I am so damn proud of this home range & everything it stands for 😭 love you all to the moon and back 🥲 And to the whole @asda @georgeatasda team thank you for making my dreams come true 😭."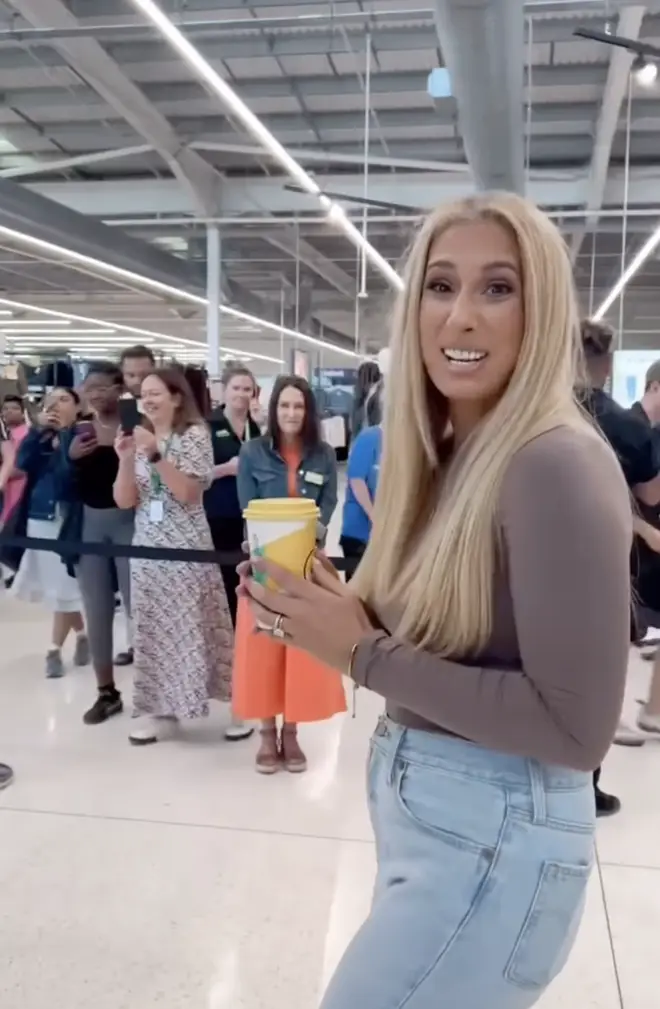 Speaking about the project earlier this year, Stacey said that she has been involved throughout every step of creating the range, and that she did not want to just "slap her name on it".
Stacey said at the time that creating her own homeware collection is something she has wanted to do for a very long time, but was waiting for the right team and brand to collaborate with.
The range is themed around autumn, and includes more understated and simplistic Halloween decor; sweet ghost candles and knitted pumpkins.
The homeware collection has a lot of neutral and green shades, and includes everything from bedding to cushions, vases, tableware and towels.
Read more: