Stacey Solomon starts 'whole new chapter' as she announces huge career change
2 October 2023, 13:07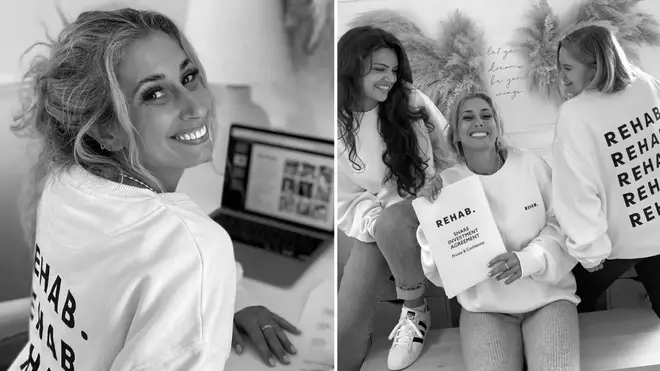 The Sort Your Life Out star told fans about her "incredible" new business venture on Instagram.
Stacey Solomon has announced she is starting "a whole new chapter" in life by making a huge career move that is unlike anything she's ever done before.
The mother-of-five, 33, revealed to fans she had invested her own money in a small haircare business called REHAB. to "take it to the places it deserves to be".
Joining its two female founders on their quest to rescue damaged locks, the former Loose Women panellist is hoping her input will help boost the brand's profile and profits.
Taking to Instagram to share her "incredible" news, she told fans she was thrilled to be "championing other women" and couldn't wait to become one third of the company.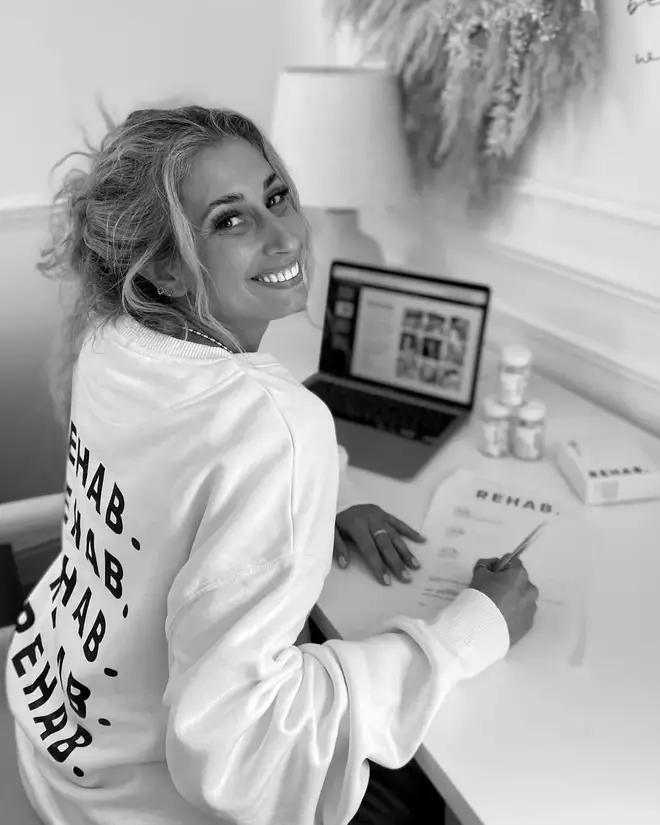 Stacey, who married Joe Swash at Pickle Cottage in 2022, wrote: "🖤 A huge Moment In My Life 🖤
"So… I have decided for the first time in my entire career to invest my own money into a small business and become a third of @rehabyourhair 😭🥹 It doesn't feel real. 😩
"Growing up investing in a small business is never something in my life I thought I'd have the chance to be able to do! I feel like I'm writing this about someone else.
"A long while ago now I used a small business' haircare product, I just loved everything about it.
"I then brought more from the business and realised just how clever and incredible this business was."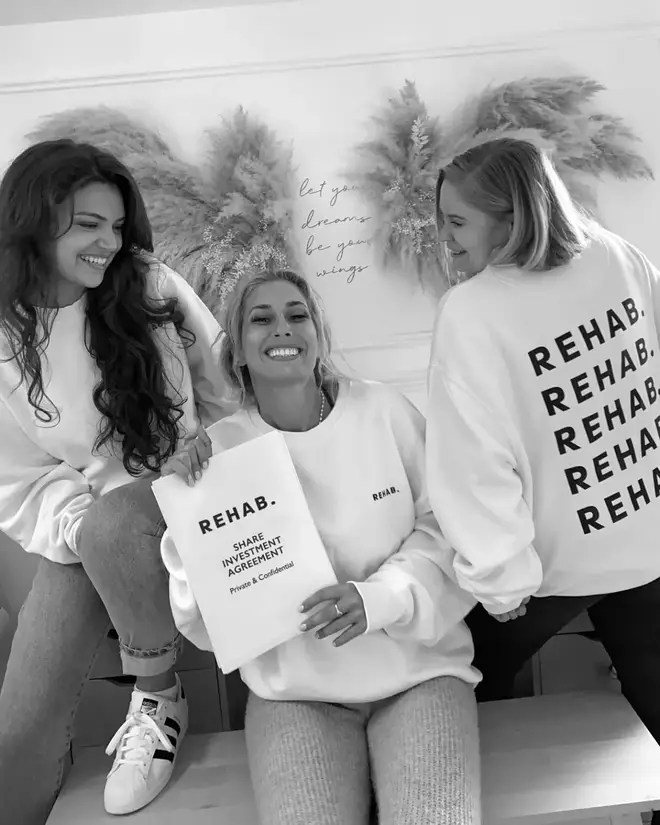 "When I shared them on my instagram the women who started the business got in touch and told me what an impact it made on them, and how they have been working so hard to get their products out there but it's so hard as a small business to be seen and when they are seen it's difficult to fulfil orders etc.
"I started chatting to them, then met up with them and fell in love. I fell in love with their haircare collection, work ethic, company values & morals & their ideas for the future.
"There's obviously only so far you can go without the right support financially and audience reach so although it felt scary for me as it's something I've never done before and knew little about.
"I decided to ask them if I could invest in Rehab and become a part of the brand myself to see if I can build and grow Rehab with them because I just believe in it so much 🖤.
"So I am incredibly excited to say, that as of today I am 1/3 owner of @rehabyourhair 🖤."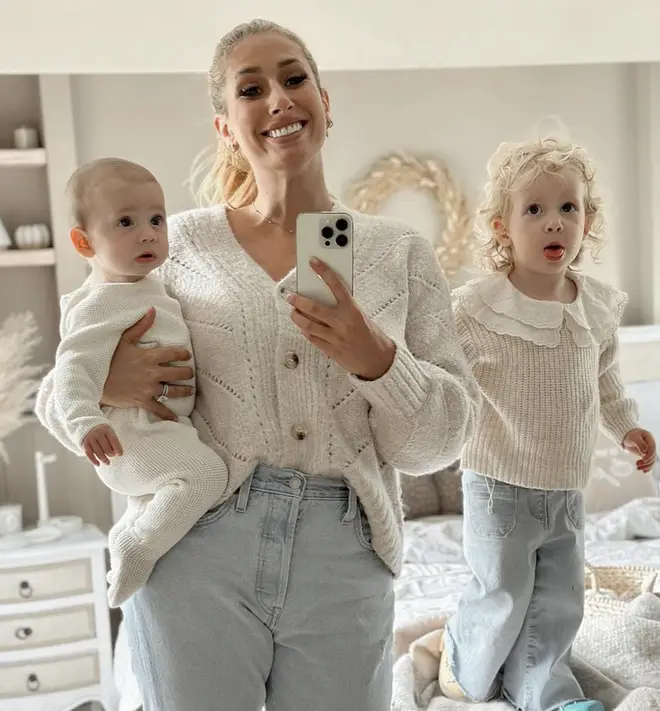 Speaking of her decision to sign the contract with REHAB.'s founders, she added: "I can't put into words how incredible it feels to say that I am going to start a whole new chapter in my life championing incredible women in business.
"I see so many talented people day in day out working so hard to achieve their dreams and it's not easy out there.
"I can't wait to give my absolute all to Rehab and take it to the places it deserves to be 🖤."
On REHAB.'s official website, Stacey's new business partners describe themselves as "busy women" who are "trying to keep up with multiple jobs, children, and their London based social lives".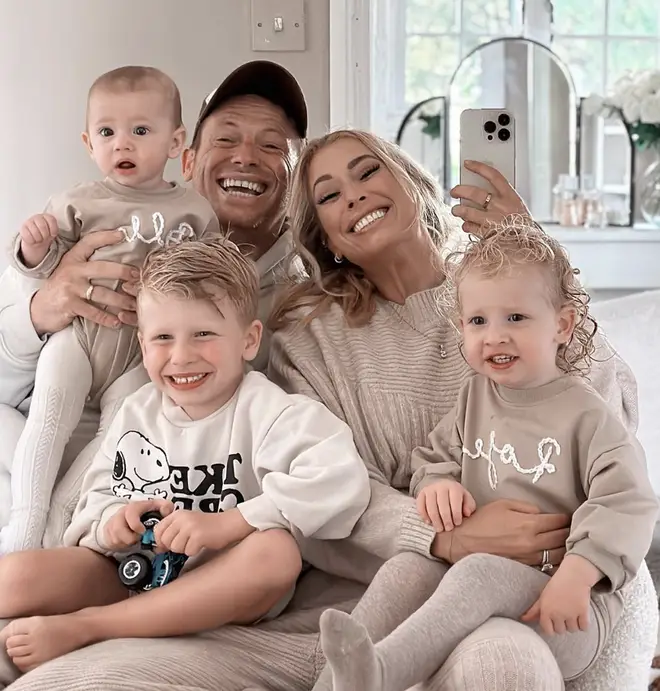 Stacey, who is mum to Zach, 15, Leighton, 11, four-year-old Rex, one-year-old Rose and eight-month-old Belle, has been busy in business this last year.
Not only has the mum-of-five launched her first homeware range with George at Asda, but the telly favourite continues to present BBC One's Sort Your Life Out and is working on brand new Channel 4 TV show Bricking It.
Read more: