Stacey Solomon and husband Joe Swash: How did they meet?
11 May 2023, 11:26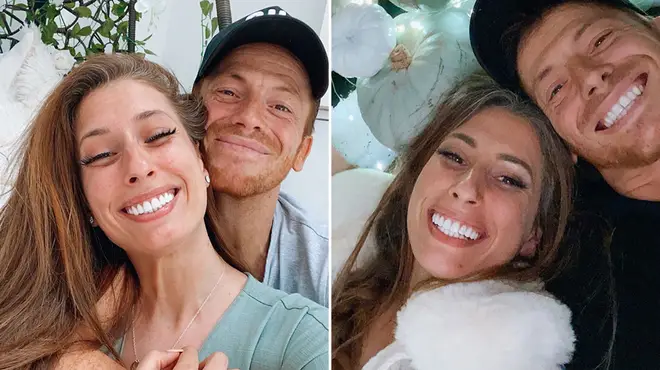 Loose Women presenter and Sort Your Life Out host has recently had her third child with her husband and I'm A Celebrity star, but when did they first get together? And how did they meet?
Stacey Solomon recently welcomed her third child with husband Joe Swash, and their sixth child as a family, as it marks another massive milestone for the TV presenter and her partner.
Following a few big years for Stacey, 33 - who moved to her dream house Pickle Cottage and got married to Joe - 2023 has proven to be another rememberable year so far as Joe also took part on I'm A Celebrity All Stars.
So as the happy couple get set to take on another big family challenge, here's a look back at Stacey and Joe's love story from how they met, to when they welcomed their first baby, and of course, a look back at their gorgeous wedding day.
Here's a full timeline of Stacey and Joe's relationship so far: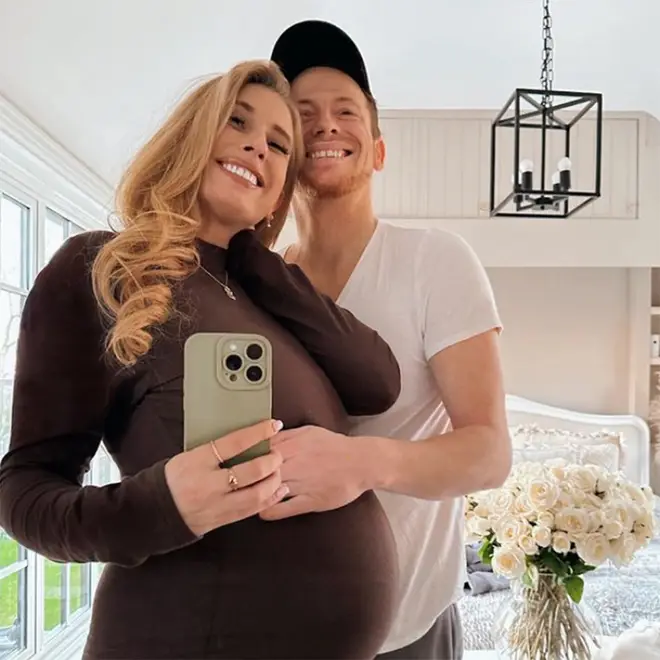 February 2023 - Welcome to the world baby number 5
Stacey confirmed her and Joe's new little bundle of joy would be a February baby on Instagram.
Cradling her bump, the Loose Woman star admitted she felt like her baby's arrival was imminent as she wrote: "Thank you for everything bump. Woken up with that feeling and so Just incase I don't get the chance to say it tomorrow… I'm so grateful for them all. For every single time you've done this."
Read more: Stacey Solomon fans convinced she's accidentally revealed unborn baby's name
Read more: Inside Stacey Solomon's baby shower as she reveals she's housebound until birth
January 2023 - It's a girl
To kick start the year off on a positive note, Stacey shared the most adorable photo with her daughter Rose and confirmed the family would be welcoming another little girl this year.
She wrote: "When Rose Found Out She's Going To Have A… Sister. So excited to share with you that we are going to be saying hello to another darling daughter soon."
December 2022 - Baby number three!
It was a shock pregnancy announcement for all of Stacey's fans when the happy couple confirmed they were pregnant with another baby.
They revealed they were already around eight months pregnant and shared the news with an adorable video of Stacey uncovering to Joe she was pregnant.
Stacey admitted the pregnancy came as a surprise for them all as she said: "Coming soon! Much sooner than we thought.
"When we found out we still wanted to have that first few months you usually would to adjust and get excited and enjoy it to ourselves, but that didn't leave us with very long left. So this time next month we will be getting ready to say hello to a whole new pickle."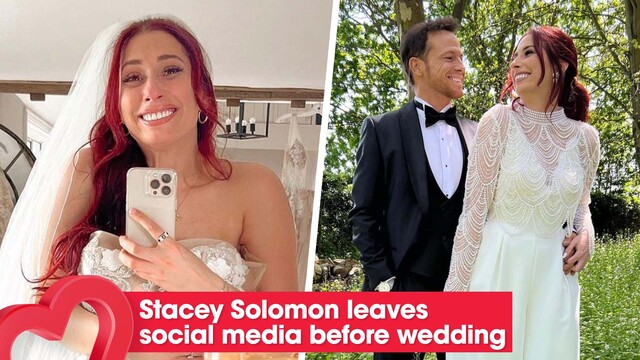 Stacey Solomon has left social media before her wedding
July 2022 - Stacey and Joe get married
It's been years in the making but Joe and Stacey finally walked the aisle, in Pickle Cottage, and became Mr and Mrs.
It was a Jewish ceremony that was attended by all the couple's closest friends and family.
"Forever. Me and My Husband. I don't think I will ever get used to saying that. It all feels like a dream," she wrote as she shared some stunning pictures of her big day on social media.
October 2021 - Stacey and Joe welcome Rose
On Stacey's 32nd birthday in October, she also welcomed her first daughter, Rose, after giving birth at home in Pickle Cottage.
She was smitten as she shared the first picture of the newborn on Instagram with all the family laying a protecting hand on her.
July 2021 - Stacey and Joe's gender reveal
After four boys from previous relationships, the couple revealed they were having their first daughter.
Sharing her excitement, Stacey wrote: "I can not believe I'm writing this…. We are growing a little baby girl.
"To our darling boys, you are the best big brothers anyone could wish for and you're little sister is the luckiest girl in the world to have you all by her side. I honestly have no words…"
June 2021 - Baby number four
Standing alongside her boys and then boyfriend Joe, the family confirmed they would be extending their brood later that year.
She captioned it: "We are growing another pickle."
March 2021 - Pickle Cottage
It was a big dream for interiors and craft obsessed Stacey who bought her forever home with Joe.
The project house is complete with a swimming pool, a huge garden and enough bedrooms for all their children. Stacey has happily shared all her home projects with fans on Instagram.
December 2020 - Stacey and Joe get engaged
Christmas Eve 2020 saw Joe finally get down on one knee and pop the all important question.
He proposed on a wintery walk with their children with a square cut diamond encased with smaller diamonds.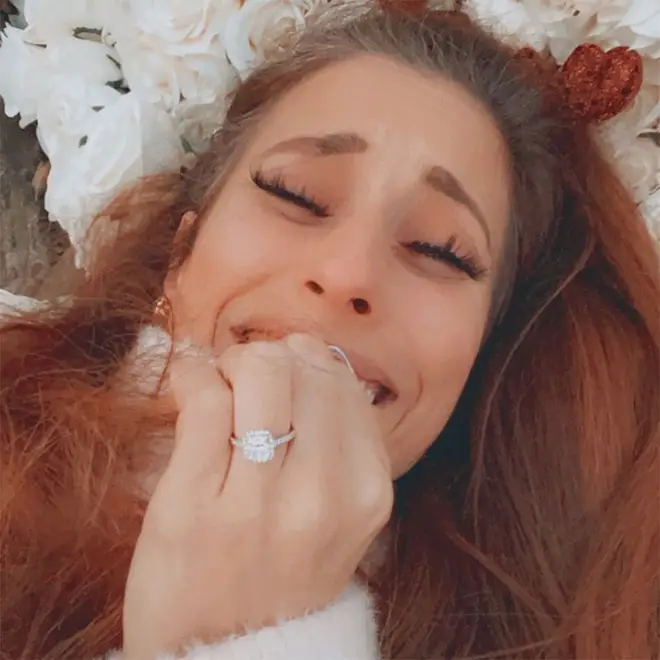 May 2019 - Rex is born
The couple welcomed their first baby together Rex, after he surprised them with an early arrival.
Stacey and Joe shared a very real first picture of their son just moments after he was born. Updating fans, Joe wrote: "This morning, a lot earlier than planned, I watched the love of my life, bring a new life into the world. We are overwhelmed, overjoyed and apprehensive of what's to come. Mummy and baby are well and resting."
February 2019 - Stacey and Joe confirm pregnancy
Fans were overjoyed to learn Stacey and Joe were pregnant with their first child together.
The former EastEnders actor used his humour to confirm the speculation as he wrote: "Have been driving myself mad thinking that she's bored senseless of me and can't stand to be awake for longer than 10 minutes of my company. So you can imagine my delight to find out that she still loves me and my company very much she's just been growing a baby."
October 2018 - Joe and Stacey move in together
It's the first big milestone for any couple as the pair moved in officially together along with Stacey's two sons, Leighton and Zachary.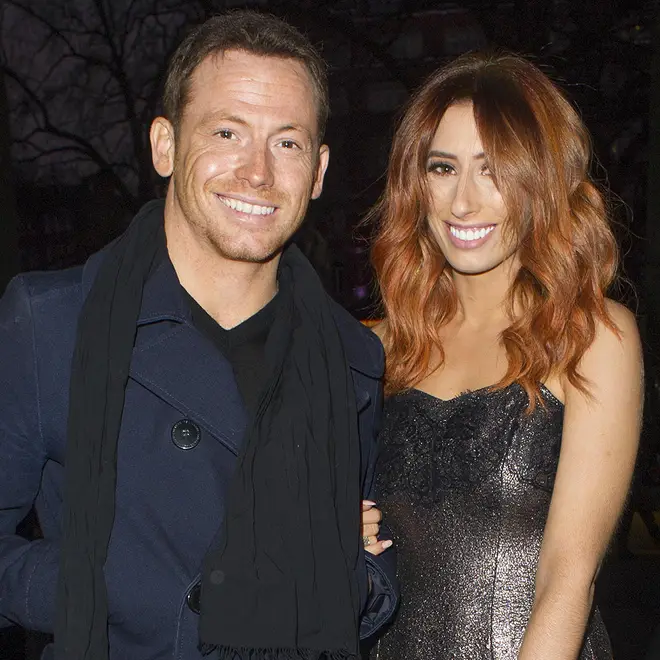 January 2016 - Instagram official
Everyone who is everyone knows that no relationship is real until it's posted on Instagram and that's exactly how these two confirmed to the world they were an item.
At the time, Stacey said in an interview: "It's going really well. We're having fun, spending time together and getting to know each other."
January 2016 - Romance rumours begin
Snapped out and about and constantly wanting to be together meant the rumour mill went into overdrive over whether Stacey and Joe were a real life couple.
2010 - Stacey and Joe meet
It was way back in 2010, when Stacey won I'm A Celeb did she first meet her future husband.
Joe was presenting the spin off show, after his win in 2008, and the pair become good friends. He has since admitted he fancied her then but knew the timing wasn't right.