Stacey Solomon unveils incredible dollhouse she upcycled for Rose's 2nd birthday
4 October 2023, 11:18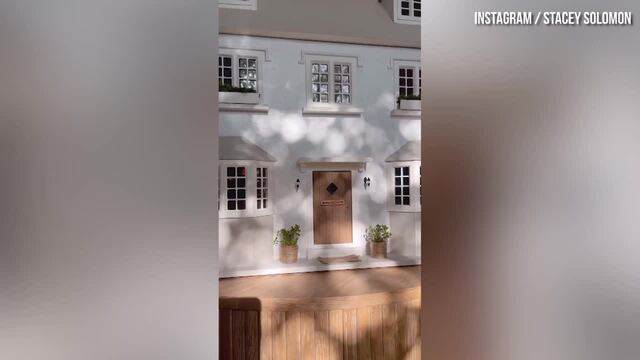 Stacey Solomon shows off Rose's dollhouse present
The mother-of-five painstakingly handcrafted every single room in time for her daughter's big day.
Stacey Solomon has proudly revealed the incredible dollhouse she transformed for daughter Rose's 2nd birthday to fans on Instagram today.
The doting mum-of-five, 34, shared a video of the special gift on social media, showing fans how she painstakingly upcycled each room with handmade furniture and personalised accessories, including a tiny framed photo of Rose with her baby sister Belle.
The Sort Your Life Out star, who is also celebrating her birthday today, filmed herself painting the outside a soft cream and decorating the framed windows with boxes filled with greenery.
The charming present, which left the telly presenter "sore and numb" after all the hard graft she put into it, was finished off with a sweet front door sign that read 'Rose Cottage'.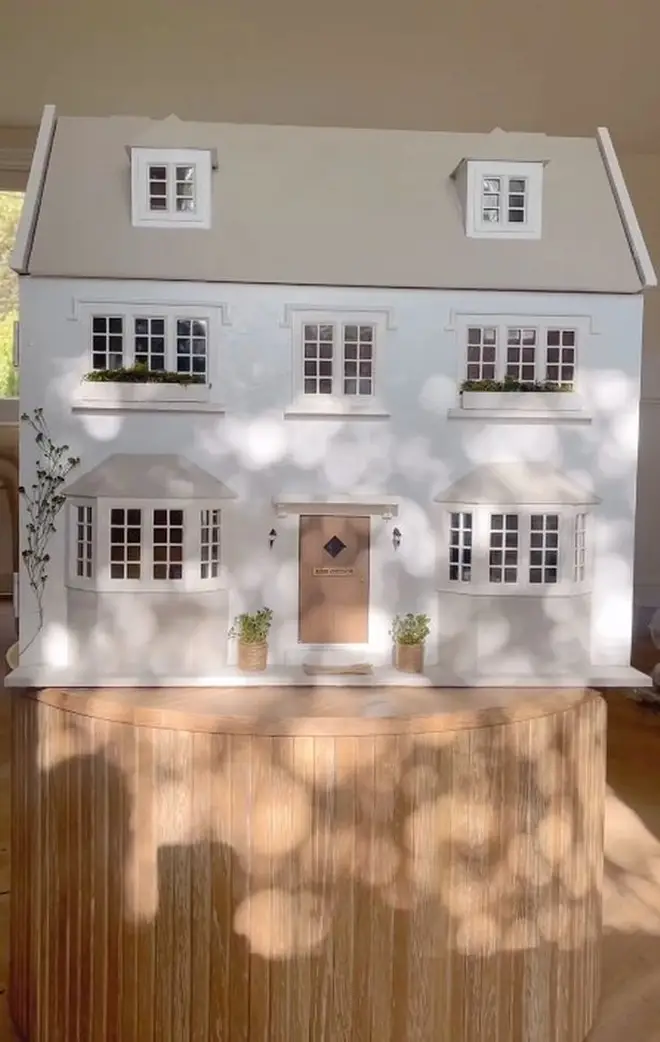 Posting her amazing creation online, Stacey wrote: "🤍 To My Darling Rose 🤍
"Mummy has been working on your birthday present, and I finally finished today. I can not wait to show you in the morning.
"I hope you love it, treasure it and make the best memories to look back on forever & ever. Too the moon & back Rosey Posey 🤍."
Stacey went on to explain how she worked her magic on the preloved dollhouse, quietly creeping around at night to finish her handcrafted two-up two-down.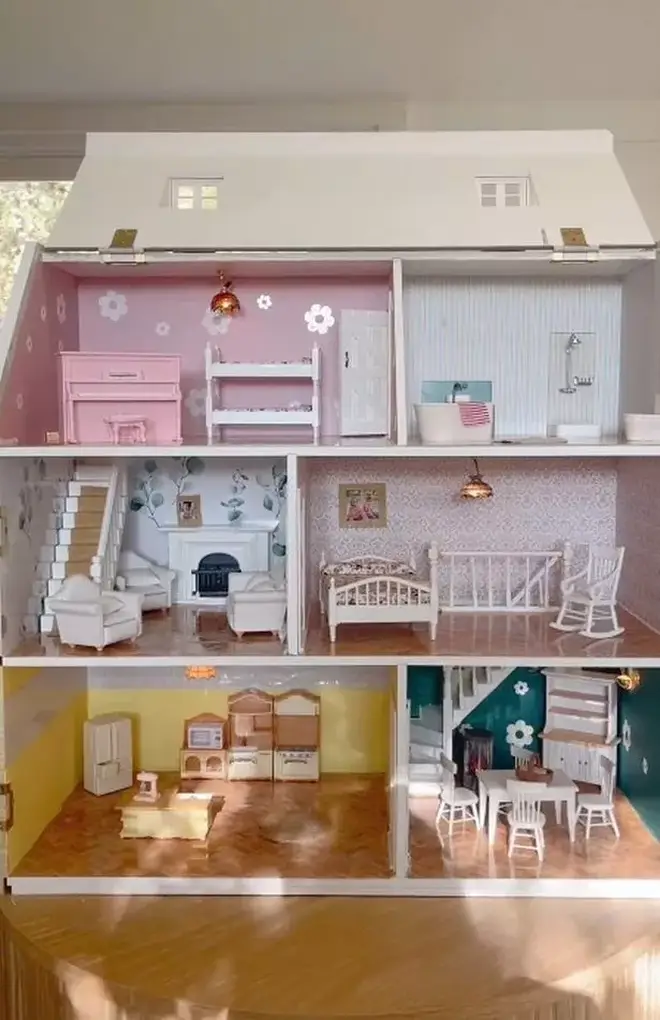 She continued: "I upcycled a dolls house for Rose's 2nd birthday…🥹 She's at such a wonderful age where her imagination is just wild. 🥹 So I found an old preloved dolls house on Facebook market place and did my best to give it a makeover.
"I've been sneaking off to the office at night to try and finish it and today I finally did 😂 I can honestly say it's harder doing up a dolls house than a real one 😂 my eyes are sore from squinting & my fingers are numb 😂 but I'm so excited to play with her in her new house.
"I always dreamed of having a dolls house, so making one for my daughter is an absolute dream. I'm so excited to, as she gets older, add cute little accessories and build on it and then Belle can play with it too when she gets bigger 🥲
"I made Rose a make up desk for Christmas & she loves it so much I'm honestly so excited to show her this in the morning 🤍."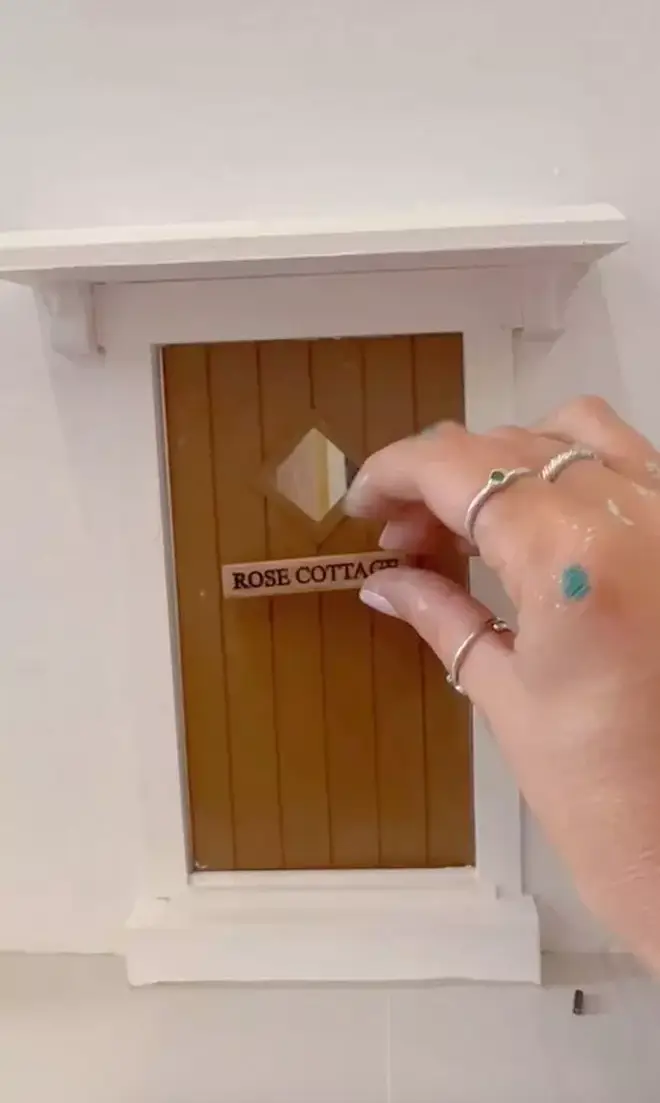 The former Loose Women star was flooded with messages from fans who were seriously impressed by her DIY skills and creativity.
"Omgosh this is the most gorgeous dolls house I've seen 😍 you've done an amazing job Stacey lovely," gushed one follower.
"This is just so special. In years to come, she can pass it down to her own children ❤️😍," said another.
A third fan added: "Omg @staceysolomon this is just so special! Somethings Rose will cherish forever! Is there anything you can't do 😂 xxx"
While a fourth joked: "Why is your dolls house better designed and decorated than my actual house?! 😮😂❤️."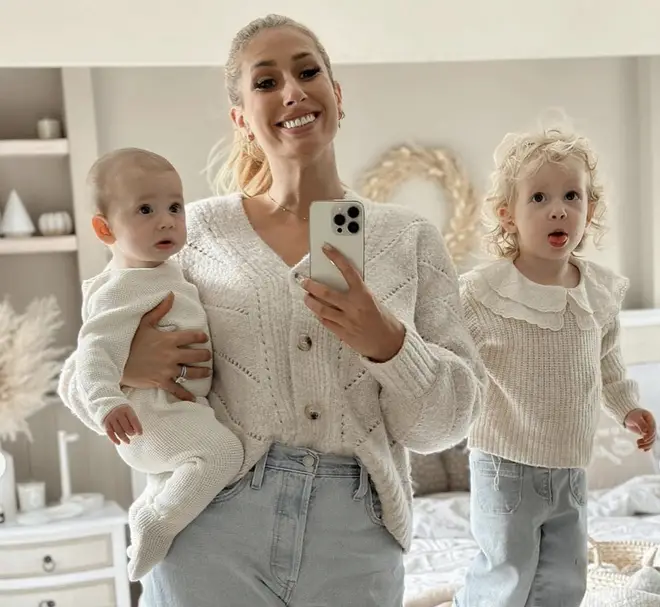 Both birthday girls will surely be celebrating together today, as two years ago Stacey welcomed her first daughter into the world at the family's iconic home, Pickle Cottage.
Along with two-year-old Rose, Stacey shares two more children, four-year-old Rex and Belle, eight months, with husband Joe Swash.
The crafting queen also has two sons, Zachary, 15, and Leighton, 11, from previous relationships.
Read more: