Deadline to send Christmas cards revealed as Royal Mail release festive stamps
3 November 2023, 13:52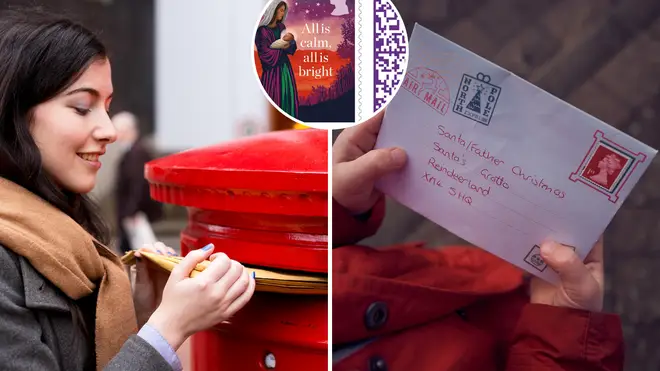 Royal Mail have given guidance on when you should post your Christmas cards if you want them to arrive by 25 December.
Royal Mail have revealed the final date to send your Christmas cards for them to arrive on the big day.
The postal company have suggested that festive lovers should have their cards and letters sent by 18 December for second class, 19 December for first class and 22 December for special delivery guaranteed.
This announcement comes after the Royal Mail Christmas stamps have been released. The collection features the lyrics of O Holy Night, O Little Town Of Bethlehem, Silent Night, Away In A Manger and We Three Kings. Those who purchase the stamps can also scan the barcode and watch a sweet video of Shaun the Sheep and friends spreading some festive cheer to the country.
These are the first Christmas stamps to feature the silhouette of King Charles III and were designed by illustrator Tom Duxbury.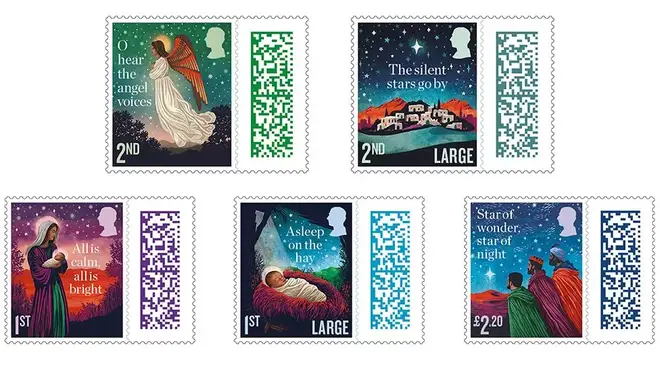 Speaking about his design process, Tom said: "It's been a privilege to illustrate the first set of Christmas stamps to bear the silhouette of His Majesty King Charles III. The theme of nativity became a chance to create rich, luminous nightscapes.
"They echo my own experiences of being out in nature at night – especially the moors where I live. This time and place holds a special kind of feeling; that of stillness, softness, and magic."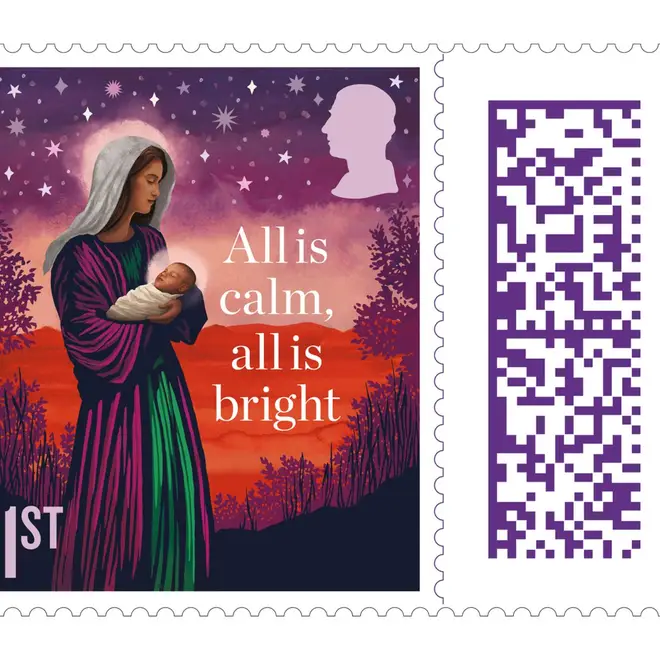 David Gold, Royal Mail's director of external affairs and policy, said: "For many, the launch of the annual Christmas stamps is the signal to begin writing those Christmas cards.
"The charming style of these designs, which were inspired by the carols that are so familiar to us all, set the perfect tone for the festive season."
Read more: