John Lewis Christmas merchandise: Venus flytrap Snapper toys, pyjamas and more
9 November 2023, 12:06
John Lewis are selling Snapper pyjamas, bags, toys and decorations following the release of their 2023 Christmas advert.
John Lewis released their highly-anticipated Christmas advert for 2023 this week, introducing their shoppers to a new character - Snapper the Venus flytrap.
Snapper becomes the star of the advert Traditions Grow after a little boy called Alfie grows him from a single seed he believed to be a Christmas tree.
While Snapper causes chaos in the family's home, the end of the advert sees Alfie, his mum, sister and grandma go out to the mischievous plant (who has been exiled to the garden) to place gifts at his base.
Alongside the release of the Christmas advert, John Lewis has also revealed their festive merchandise starring Snapper.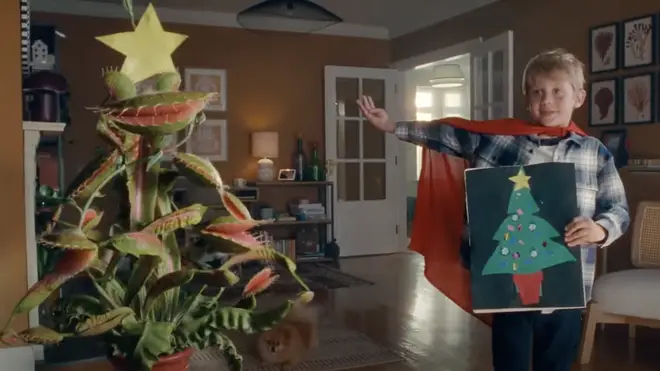 The collection includes pyjamas for kids and adults as well as a plush toy, a book, a tree bauble, chocolates, biscuits and a bag.
You can even buy a Venus flytrap for yourself from John Lewis stores so you can have your own Snapper!
John Lewis Snapper Merchandise
Men & Women's Snapper Woven Pyjamas £42.00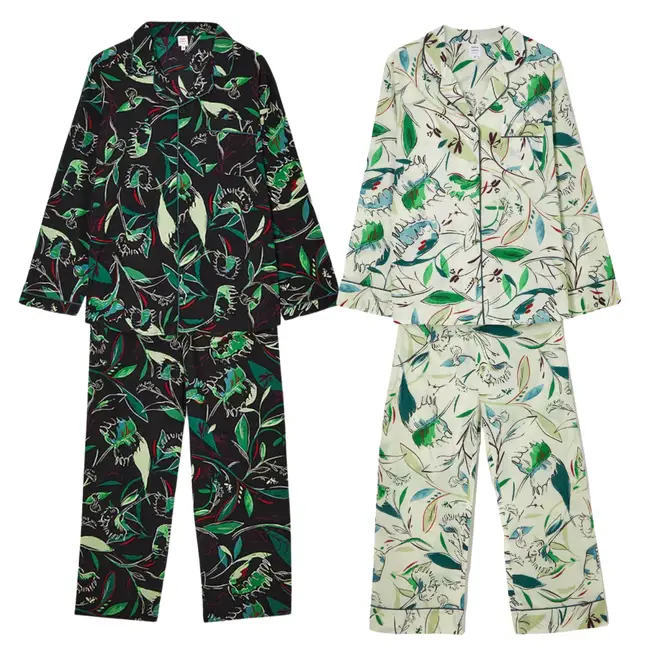 Men & Women's Snapper Character Pyjamas £34.00
Snapper Character Unisex Kids' Pyjamas £17.00 - £21.00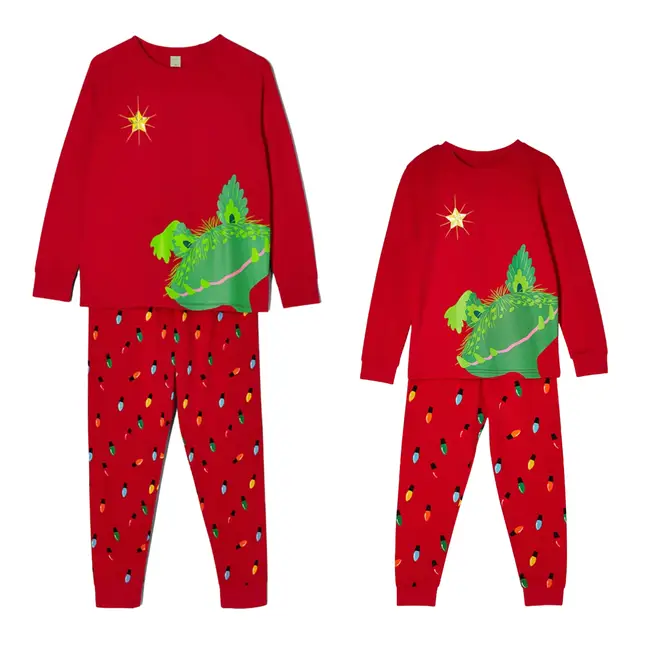 Snapper Character Plush Soft Toy £18.00
Living Venus Fly Trap Plant & Ceramic Pot £10.00 (In store only)
Nosy Crow 'Snapper - The Perfect Christmas Tree' Kids' Book £9.99
Snapper Character Glass Bauble £6.00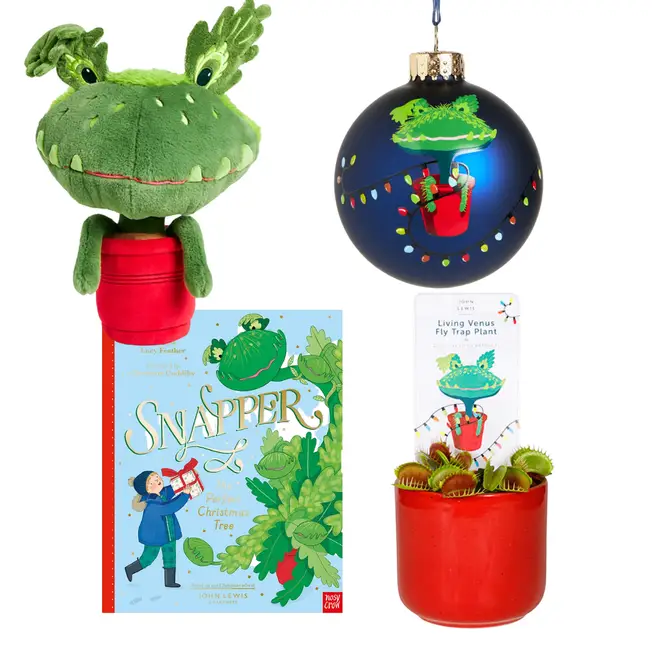 Snapper Character Mini Plush Bauble £10.00
Baked by Steph Character Biscuit £4.50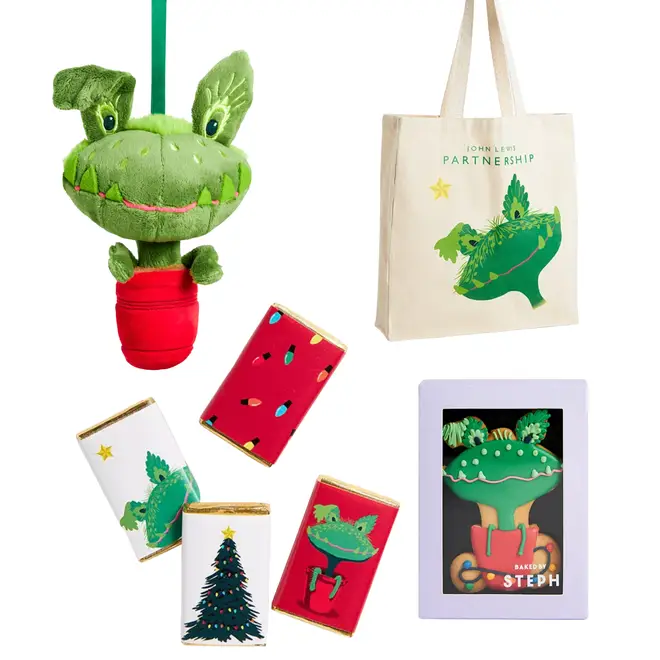 House of Dorchester Milk Chocolate Slims £5.00
Snapper Character Tote Bag £6.00
Read more: