Mamma Mia! I Have A Dream judges: Meet the musical theatre panel
23 October 2023, 17:10 | Updated: 23 October 2023, 17:50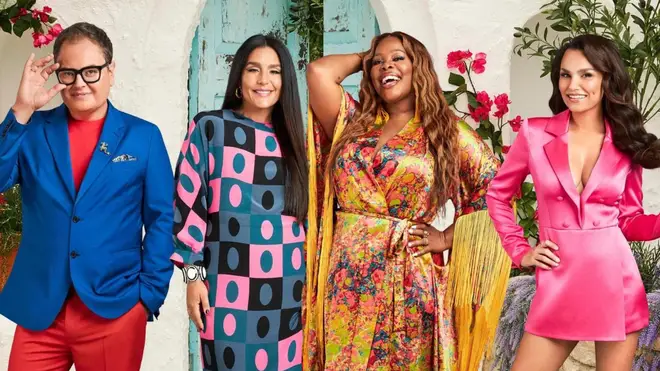 Who are the Mamma Mia! I Have A Dream judges? Here we meet the panel deciding the fate of 14 musical theatre hopefuls.
Mamma Mia! I Have A Dream burst onto screens in October, charming viewers with an all-singing, all-dancing cast battling for their dream job – to perform in the latest West End production of Mamma Mia!
For the new reality series, ITV whisked 14 musical theatre hopefuls off to Greece to compete for the roles of Sophie and Sky in the hit ABBA-inspired show as it celebrates turning 25.
Each week, contestants fight to stay in the competition by showing off their skills in front of four professional performers, but who exactly is deciding their fate?
Here, we meet the judging panel who will decide if each potential lead will stay or go.
Mamma Mia! I Have A Dream judges
Samantha Barks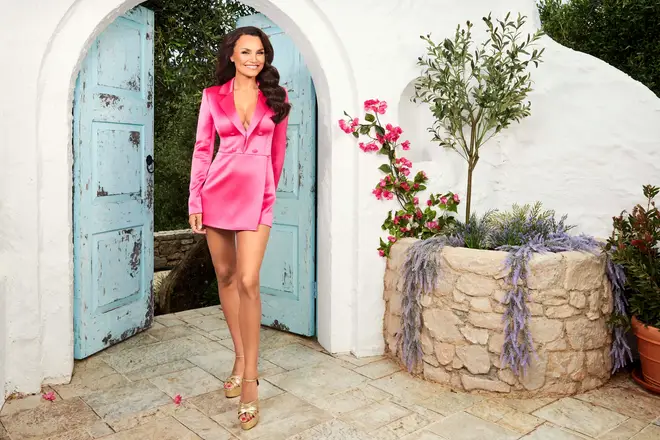 Samantha Barks is an award-winning musical theatre actress and singer.
The 33-year-old most famously starred as Elsa in the West End production of Frozen and was met with rave reviews for her performance.
The mother-of-one, who welcomed her first child with husband Alex Michael Stoll on 16th October this year, shot to fame in the BBC talent show I'd Do Anything.
Much like Mamma Mia! I Have A Dream, the competition saw musical theatre wannabes compete for the starring role of Nancy in the West End revival of Oliver!.
Despite placing third, Samantha impressed show judge Andrew Lloyd Webber and went on to play the lead female role during the musical's UK tour from 2011 to 2012.
Later that year she made her film debut, playing Éponine in Les Misérables, which she won several awards for.
Since then, Samantha has starred in multiple shows across the West End and Broadway, including The Last Five Years and Pretty Woman: The Musical.
Speaking about her role as a Mamma Mia! I Have A Dream judge, she confessed it was an "incredible" experience and "brought back so many memories".
She added: "It brought back a lot of nostalgia. I took the responsibility really seriously because it's their lives and they've worked really hard to get to here. I don't take it for granted that I've got to be a part of choosing who gets the role."
Amber Riley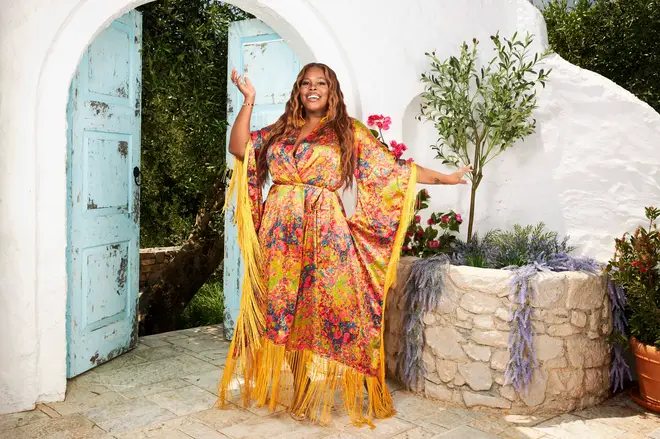 If musicals are your thing you might recognise Amber Riley for her portrayal of Mercedes Jones in the hit US comedy series, Glee.
The actress, 37, won a string of gongs for playing the sassy singing star, including a Grammy Award and three Teen Choice Awards.
After leaving the popular show, she made her West End debut by becoming the first person to play the role of Effie White in the 2016 musical Dreamgirls.
Amber also made TV appearances on Dancing with the Stars, Let It Shine and The Masked Singer.
Opening up about her latest role on Mamma Mia! I Have A Dream, she admitted she was taking it very seriously as she understood how tough the industry could be.
She said: "I love competition shows, I love watching them.
"I feel like it was important to me to not only let them know how amazing they are, but also where they can improve and use some of my experiences, whether good or bad experiences that I've had, and things that I've learned, to help them maybe start on their journey, and make it a little bit easier for them so they don't have to run into the same pitfalls I did."
Jessie Ware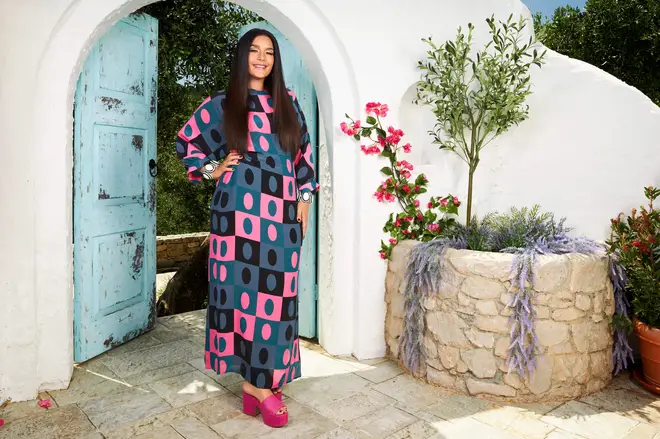 Jessie Ware is a critically acclaimed singer-songwriter from London.
The 39-year-old hit the music scene back in 2012 with her debut studio album Devotion, which peaked at number five on the UK Album Charts.
The British star, whose songs have been described as a mix of pop, house, disco, R&B, electro and soul, was shortlisted for the prestigious Mercury Prize twice and has been nominated for many industry gongs since, including six Brit Awards.
Her latest album, released in 2022, was named That! Feels Good! and features popular songs from Free Yourself to Pearls.
In recent years Jessie has appeared as a guest judge on RuPaul's Drag Race UK and started a podcast with her mum called Table Manners.
Speaking of her decision to join the Mamma Mia! I Have A Dream team, she said it was the right time to "to do something in TV".
Jessie added: "I think because of the aspects of musical theatre, my love of Mamma Mia!, Greece being a very special place to me - [it's] where I got married, where I go on holiday - and the fact that I'm really loving and feeling most confident about being a musician.
"This was just a great chance for me to do something different and to experience something new. And I absolutely adored it."
Alan Carr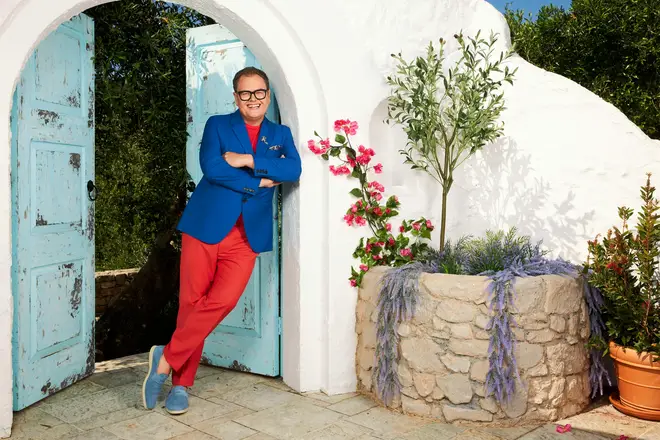 Alan Carr is a British comedian, broadcaster, writer and actor.
The 47-year-old is best known for his popular stand-up shows and TV appearances on hit series from RuPaul's Drag Race to 8 Out of 10 Cats Does Countdown.
Since shooting to fame in the mid-2000s, the comedy star has hosted a string of his own shows, including Alan Carr's Celebrity Ding Dong and Alan Carr: Chatty Man.
Alan described the concept of Mamma Mia! I Have A Dream as "joyful fun on one of the most beautiful islands you'll see".
He added: "I just think it's so colourful, it's so fabulous, it's so fun. The show is like a Berocca for me. I think being in Corfu really helps. I liked that we decided who went home. The performances were key... What's not to love? It's lovely."
Read more: