Repair Shop viewers left terrified by 'demonic' ventriloquist doll
15 June 2023, 17:44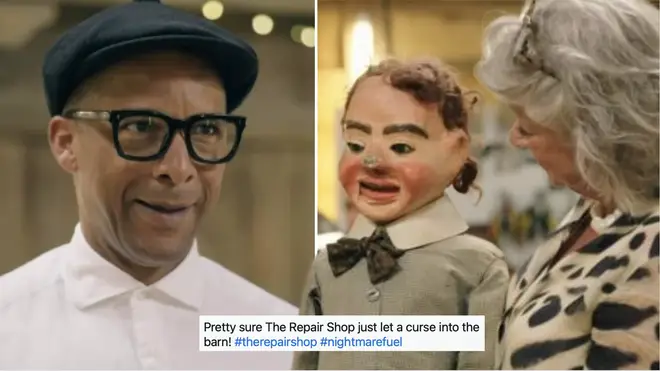 "Ventriloquist dummy on The Repair Shop has clearly killed and will do so again!"
The Repair Shop viewers watched through their fingers last night after a "creepy" doll sent shivers down people's spines.
Ventriloquist dummy George sparked terror through BBC screens when his owner brought him to the famous workshop to fix his damaged face.
Although dedicated keeper Alison Gunn Robson was completely besotted with the 125-year-old toy, many watching at home described the puppet as "demonic" and "possessed".
In fact some even confessed to switching off their televisions altogether to avoid looking at the "cursed" figurine.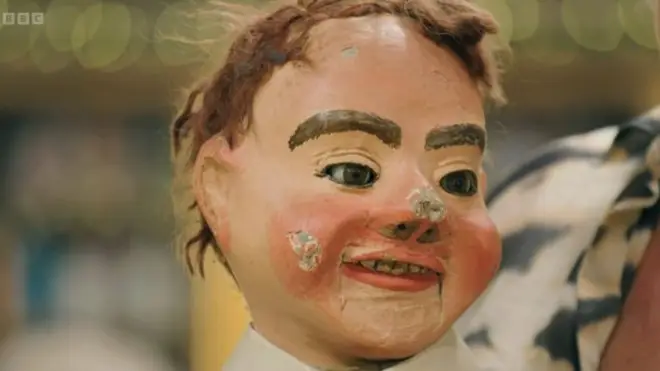 "Was gonna watch The Repair Shop but just seen there's a ventriloquist's dummy on tonight's episode. I just can't…," wrote one Twitter user.
A second added: "I was going to watch The Repair Shop. But it's swiftly turned into the stuff of nightmares."
"Oh my god. There's a ventriloquists dummy on The Repair Shop. It's horrifying, I'm going to check absolutely everywhere tonight to make sure it's not hiding. Awful creature," said a third.
While a fourth joked: "Ventriloquist dummy on The Repair Shop has clearly killed and will do so again."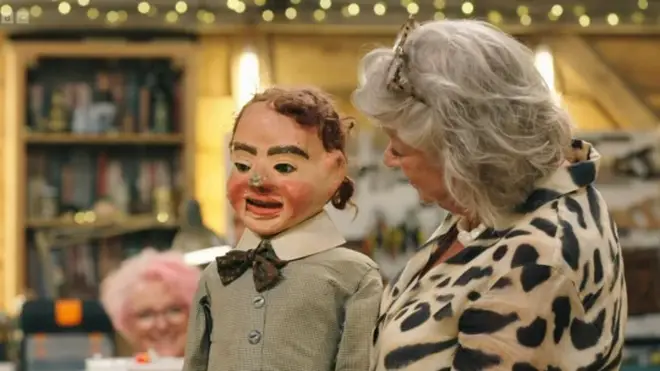 Despite the dramatic reaction to George's warped appearance, starry-eyed Alison only had positive things to say about her beloved doll.
She admitted the ventriloquist dummy had given her comfort during difficult times in her life, especially as a youngster with dyslexia.
Allowing her to communicate with teachers via the "cheeky" puppet, she revealed George gave her the confidence to speak up at school.
"George could say what he liked, it wasn't me saying it, it was George," explained Alison.
"I think he helped me through quite a bad time. I was very dyslexic and so you have quite a big inferiority complex I think, and you're shy, and I think having George meant I would talk freely and with confidence.
"And also when you live alone you're not talking to yourself," she added.
"I know he's maybe not everybody's cup of tea but he's just such a dear old fellow."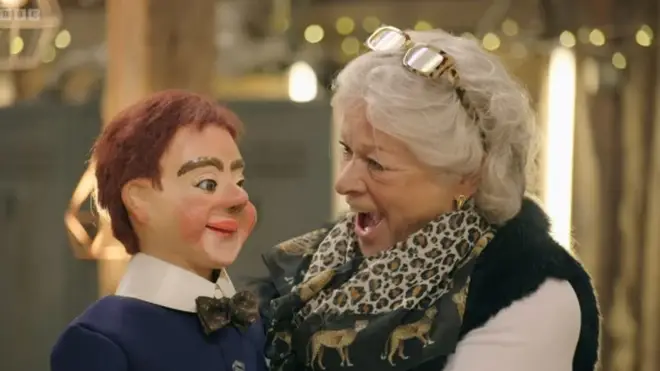 Later in the programme, presenter Jay Blades revealed George's makeover sparking yet another explosive response on Twitter.
A handful of viewers likened the 1898 doll to Mr Bean, while some suggested he looked like Jimmy Carr, Jimmy Krankie and even Andrew Lloyd-Webber.
Doll enthusiast Alison, however, was thrilled with the results.
Read more: