Katie Piper praises Strictly Come Dancing for making her feel 'sexy' again
8 October 2018, 12:21 | Updated: 19 October 2018, 13:06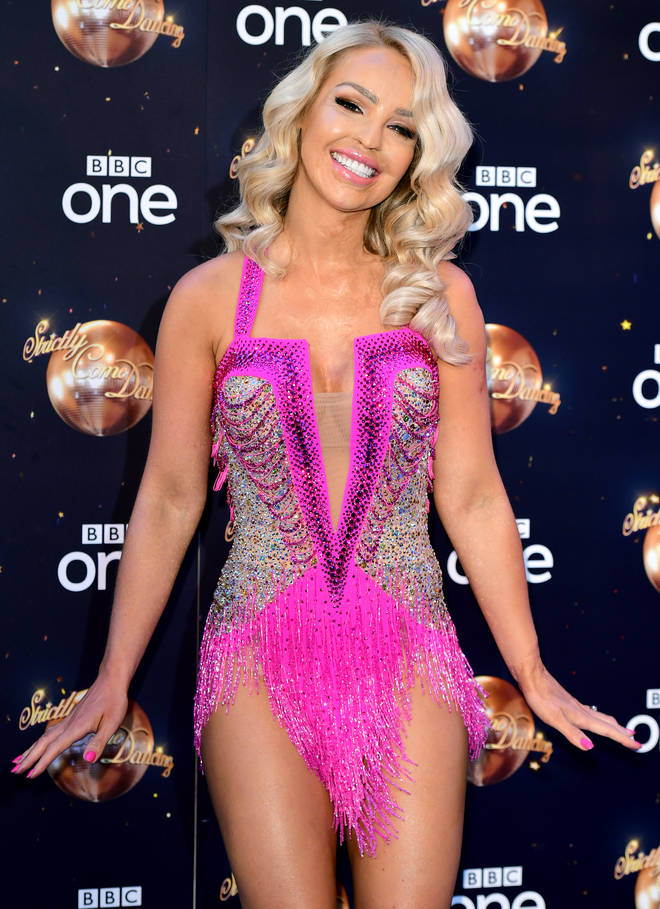 Strictly contestant Katie Piper has paid tribute to the BBC show and her dance partner, Gorka Marquez.
Strictly Come Dancing contestant Katie Piper, 34, has revealed how Strictly has made her feel 'sexy' again.
In an interview with Hello! magazine the mum-of-two explained how the programme has made her feel.
Read more: Katie Piper doesn't approve of Halloween costumes with fake scars and gore
She said: "I wanted to use the show as a tool to learn how to let go and feel sexy.
"I used to feel like this some years ago and would like to get a small bit of it back."
In March 2008, Katie was the victim of an acid attack plotted by her ex-boyfriend which left her with severe burns to her face, neck, body.
The attack also caused her to go blind in one eye.
She said of her time on Strictly: "The mind is the most powerful tool you can call on in times of need and I've used it many times."I've found techniques that work for me - meditation has been a great help over the past two weeks."
"Dancing definitely doesn't come naturally to me but it's about letting go and enjoying yourself."
"That's what I did at my wedding and now on Strictly but this time in front of millions."
It recently emerged that Katie had been struggling with dancing to emotional songs after getting the news that her attacker, Stefan Sylvestre, is due to be released from prison.
She said: "When the lyrics are emotional, that's tough."
"I have been having lots of things going on in my personal life, legal things, and I think it [dancing] became psychologically overwhelming for me."