Katie Piper doesn't approve of Halloween costumes that feature fake scars and gore
5 October 2018, 12:15 | Updated: 3 October 2019, 09:03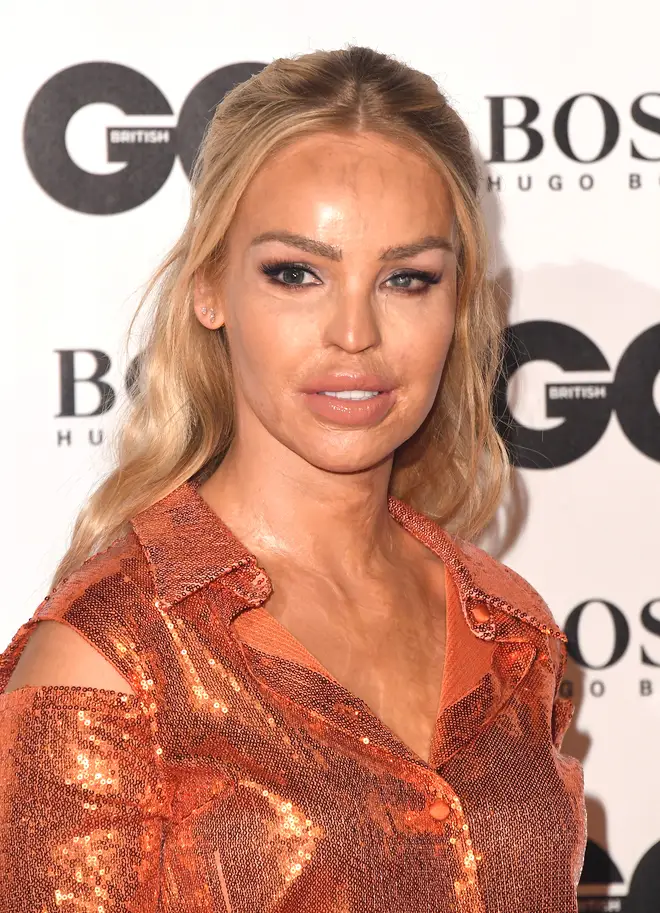 The mum-of-two is worried that gory costumes will mean her kids grow up thinking people who look different are scary.
Katie Piper thinks gory Halloween costumes aren't helping children learn it's normal to be disfigured or disabled.
The Strictly Come Dancing star, 34, is a mum to two little girls, and is worried that they will grow up thinking looking different is something to be ashamed of.
She told The Sun: "I'm fine with dressing up as a cat or a wizard. But the trend towards fake scars, blood and gore seems like a backward step.
"I'd like to teach our kids that it's normal to be scarred, disfigured or disabled. It's taboo that I hope will be defeated within my lifetime.
Read more: Katie Piper takes a swipe at SCD partner for 'letting her down'
"I would like my daughters and their friends to think it's absolutely unacceptable to be able to insult, criticise or pick on someone when they look in any way different."
Katie was left disfigured after being the victim of a 2008 acid attack by Stefan Sylvestre, a heinous act carried out on the orders of her jilted lover Daniel Lynch.
She has since undergone more than 300 painful surgical procedures to rebuild her face, but is still in excruciating pain.
In her autobiography, Beautiful, she recalled the first time she saw her face after the attack.
Read more: Katie Piper fears her burns will affect her chances on Strictly Come Dancing
Katie Piper & Gorka Marquez Paso Doble to 'Confident' - BBC Strictly 2018
"Taking a deep breath, I held it up to my face. That little mirror was a window into hell," she wrote.
"My skin was red raw. My eyelids were puffy and underneath, my eyeballs protruded like cartoonish globes.
"My left eyeball looked milky and opaque. My lips were swollen like sausages and my eyelashes and eyebrows gone.
"My nose was a shrivelled mound. My cheeks had sunk into my skull. My face had melted into my neck like candle wax.
"I wasn't a model and TV presenter any longer. How could I be, looking like that? 'No,' I whimpered, my chest heaving with sobs. No tears came: my ravaged eyes couldn't even cry."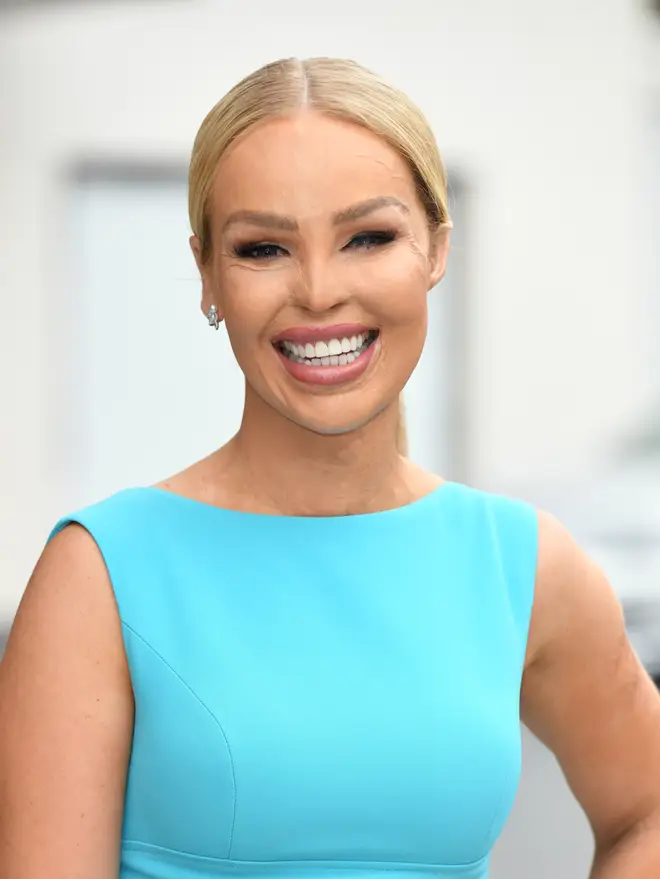 On Saturday's Strictly she fought back tears as judges awarded her a measly 13 for her dance with partner Gorka Marquez.
She later revealed that the stress of her attacker's impending release was weighing heavily on her mind.
Katie previously slammed the trend of using make-up to create realistic wounds for fancy dress outfits.
She posted on Instagram in 2016: "It's not even Halloween and I've had over 20 photos on my feed of make-up artists posting Halloween gore-overs.
"It's distasteful and offensive to make temporary burns, scars and disfigurements on someone's face for Halloween.
Will Acid Attack Survivor Katie Piper Tell Her Story on Film? | Lorraine
"Some of us have these differences all year round. When did Halloween turn into people imitating accident victims?
"I enjoy Halloween just as much as the next person but please don't dress up as someone that has had trauma happen to them.
"Even if you don't care about other people's feelings how about remembering non of us are immune and it could be you one day with those injuries no Halloween make up needed.
"Pumpkins, witches, cats, bats whatever but not someone who has been seriously injured please."