Devastated Rebecca Humphries hints she will 'BIN' cheating Strictly star Seann Walsh after he kissed Katya Jones
8 October 2018, 11:46 | Updated: 9 October 2018, 11:10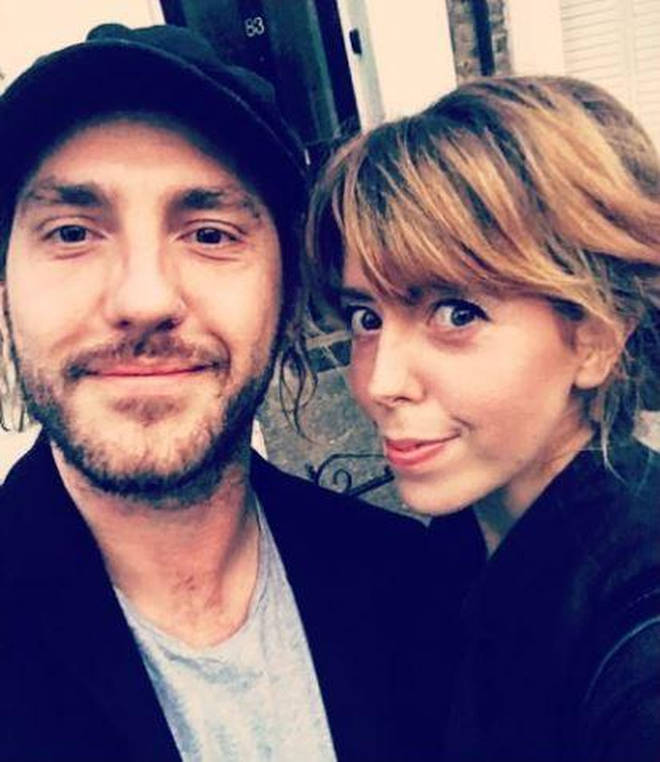 Rebecca Humphries liked a series of tweets slamming the comedian for cheating on her with his married dance partner on a boozy night out.
The girlfriend of Strictly Come Dancing love rat Seann Walsh has dropped the biggest hint yet that she's dumped him for cheating on her... on her BIRTHDAY.
Seann, 32, was pictured passionately kissing his married dance partner Katya Jones after a boozy night out in Marylebone, with the dancing pair later making separate apologies on social media for the indiscretion.
While Katya, 29, apologised to her husband and fellow SCD professional Neil in her carefully worded tweet, Seann made no mention of his longterm love Rebecca Humphries, who had been vocally supportive of the duo and even seen sobbing in the audience during their live performances.
Read more: Rebecca Humphries posts scathing dumping tweet taking aim at Seann Walsh
I'm so sorry about any offence or hurt I may have caused with my actions. I wasn't thinking and it was a one-off mistake after some drinks. I love my husband and we are very happy together, this is not a reflection on our relationship.

— katya Jones (@Mrs_katjones) October 7, 2018
In light of the story in today's newspaper I would like to offer my sincere apologies for my actions. This is no excuse but it was a one-off drunken mistake which I am truly sorry for.

— Seann Walsh (@seannwalsh) October 7, 2018
Rebecca has unfollowed Seann on social media, and also liked a series of tweets from supportive Strictly fans, including one saying Seann was "in the bin".
The tweet read: "Erm so where's the apology to @Beckshumps? Oh and mate, you've massively messed up here. Monumentally. She's a 10. You're now in the bin."
Other tweets liked by Rebecca, who has been with Seann for five years and shares a cat named Winston with him, were equally damning.
One read: "I've been thinking about you all day, i don't know you but the whole thing is just so cruel & heartbreaking! Something similar happened to me once & it knocked me off my feet because i wasnt expecting it all, so i can vaguely relate to your pain! You got this girl x"
One said: "You seem ace and generally an all round excellent human. Sorry a mean, rubbish thing happened to you. Women of the UK are behind you. Rock on", with another fan adding: "thinking of you pet. No one deserves to be made a fool off. Hold your head high, and stay classy xx"
Rebecca and Seann aren't the first couple to be torn apart by the 'Strictly Curse'.
Earlier today former professional Gleb Savchenko tweeted that he never believed in the curse... until now.
It was also revealed that Seann and Katya will not be booted from the show for their extra-curricular antics - nor will they be forced to partner with someone else.