Skincare expert reveals how to get 'Princess Bride' skin like Meghan Markle and Princess Eugenie
25 October 2018, 13:03 | Updated: 3 January 2019, 17:15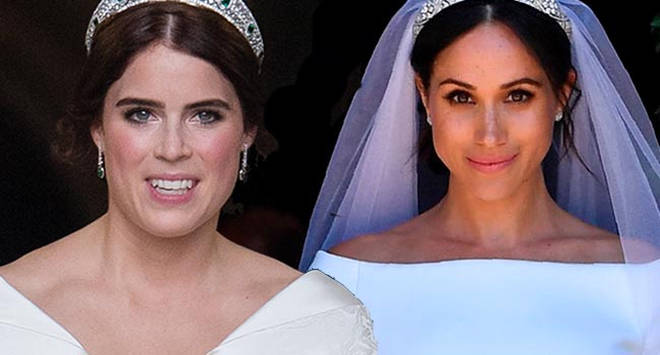 Aesthetic doctor Dr. Ross Perry reveals how the Royal brides achieved such flawless skin ahead of their weddings earlier this year.
Want skin like Meghan Markle or Princess Eugenie? You better start slathering on SPF every day.
Top dermatologist Dr. Ross Perry told Heart that getting a flawless complexion like either of the Royals is a serious commitment - and not something that happens overnight.
As the Medical Director of Cosmedics skin clinics which he established in 2003, he knows pretty much all there is to know about non-invasive procedures - and a he chunk of his clients are brides anxious to look their very best on their big day.
He said: "I see numerous brides to be who are wanting to start an effective skincare routine prior to their nuptials in order to look the very best version of themselves on their big day.
Read more: Meghan Markle pregnant: What we know about due date and baby gender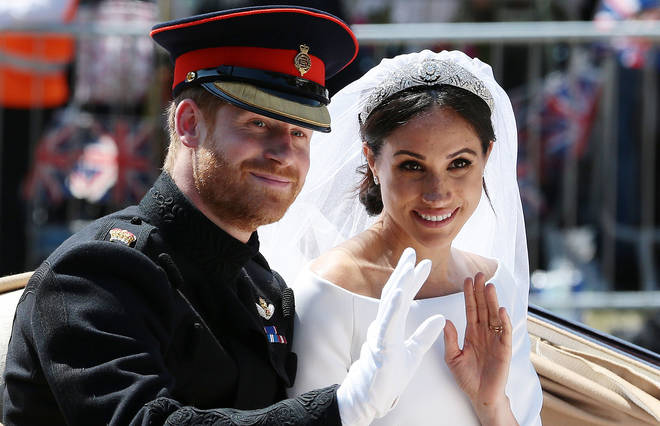 "My advice for a bride-to-be ahead of her big day is buy good quality facial products.
"Do regular steams at home, exfoliate a couple of times a week, drink vast amounts of water to keep skin hydrated, wear an SPF at all times - this will help avoid pigmentation on the face - and stick to a healthy diet of leafy greens packed full of antioxidants, fruit and veg."
But, if you've got pockets as deep as an HRH, there are other options, including laser treatments, fillers and peels.
Dr. Perry said: "Both Meghan Markle and Princess Eugenie have sported utterly flawless skin on their wedding day, which would have involved months of perfecting.
"In preparation for the big wedding this year, Meghan would have started a skin regime months ahead specifically designed to improve the skin's health from within, such as laser, microdermabrasion or skin peels, we also know she had regular bespoke facials.
"Skin peels can promote collagen production and stimulate cell renewal, tightening the skin and promoting a more even skin tone with a natural glow.
Read more: Meghan Markle's facialist Sarah Chapman reveals her skincare secrets
"Laser treatments would be my recommendation for pre-wedding, but there is a lot of choice and not all systems are the same. A course of treatments is advised for best results, so start early to see maximum benefits in time for the big day.
"Alongside this I'd also recommend religiously cleansing, toning and moisturising morning and evening to ensure blemish free flawless skin."
Dr. Perry also believes that Princess Eugenie was as dedicated to her skincare routine as her new cousin-in-law, estimating she followed a seven step programme for at least six months.
"With Princess Eugenie, she sported what's called 'glass skin' on her big day and was the classic 'English Rose' we were expecting, looking flawless in her wedding pictures," he said.
Read more: The secrets of Princess Eugenie's unique wedding dress revealed
"What we're seeing with Eugenie in her wedding pictures is known as 'glass skin' — the Korean beauty technique that involves creating a gleaming, porcelain-like effect on the skin.
"Unfortunately It's not something you get overnight – it's consistent skincare over a number of months which gives you that refined texture and involves double cleansing, the 7 skin method which to put simply is the act of applying a toner or a lightweight, watery essence to your face up to seven times—hence, the name "seven" this is followed by moisturising, moisturising and moisturising again before applying a good quality SPF.
Read more: Hundreds queue to buy £195 Liberty Beauty Advent Calendar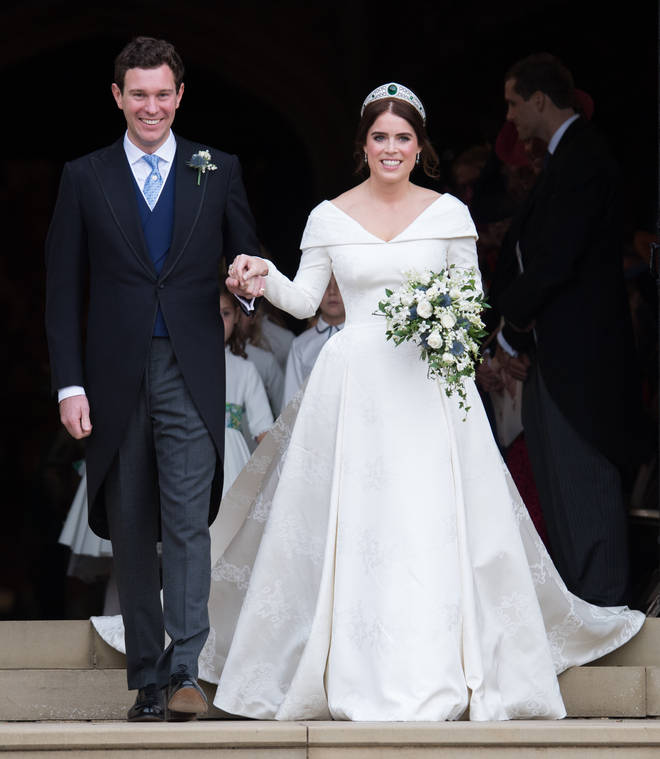 "Clearly Eugenie has been regimented in her skin preparations as we see such a 'fresh faced' appearance with skin looking dewy yet with enhanced colour to her cheeks.
"I'd also suggest in the run up to the wedding, Eugenie has likely invested in having regular laser sessions. This kind of treatment actively targets and treats lines, wrinkles and sun damage for fresher, tighter skin without surgery or injections.
"Alongside a good diet and keeping skin hydrated, I'd also suggest Eugenie has had a number of Microdermabrasion sessions and skin peels to accompany the laser work and consistent skin routine.
"None of the above treatments are particularly cheap to have in clinics or salons but it's an incredible investment which takes time and dedication. Unfortunately we're not all blessed with money and time."