You can now buy a child-sized Dyson vacuum cleaner... and it works!
20 November 2018, 16:34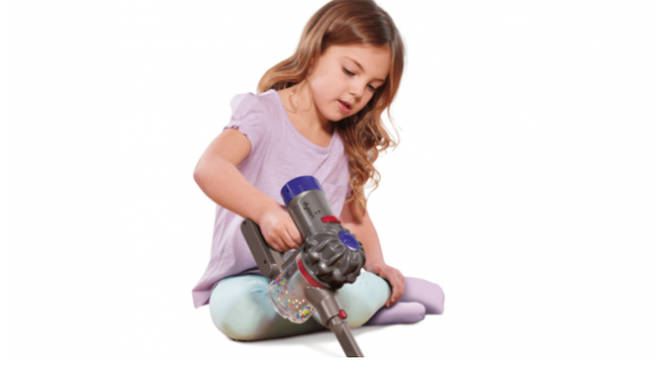 Dyson have realised a small hoover for children so they can help parents with the chores.
Dyson is known for number of things: cordless vacuums, edgy adverts, extremely expensive hairdryers, and changing up the way we curl our hair forever (that one blogger managed to copy with this five minute hack).
And we can now add 'revolutionising parenting' to their endless list of achievements.
Does the idea of keeping your child busy while simultaneously keeping the house clean sound like an unrealistic pipe dream? Think again. You can now buy child-sized Dyson 'toy' vacuum cleaners that *actually* work.
And, unlike the aforementioned hairdryer, they're extremely affordable!
The replicas of the company's DC59 model retail at £21.99, which seems like a pretty reasonable price for occupying your child and getting them to unwittingly help round the house.
As to be expected from the three-figure difference in price tag, the kids' Dysons don't hold nearly as much dust as their adult counterparts, but they still boast a reasonable suction power, and will be sure to teach your little ones the importance of chores from a young age (before they realise cleaning isn't particularly fun, at least...)
READ MORE: Mummy blogger has found out which of her five kids is LEAST liked on Instagram
Five of the best chocolate-free kids advent calendars
OUTRAGE as dad pleads for £2000 to give his kids 'a Christmas to remember'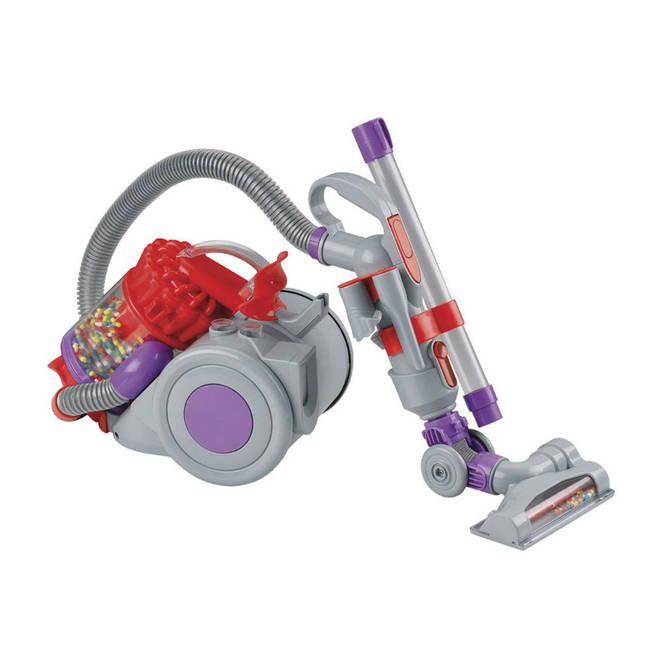 Where can I buy a child-size toy Dyson vacuum online?
They're available at Littlewoods, Very, The Entertainer, and Precious Little One.
The product description reads: "The simulated cyclone action has moving colourful balls in a clear cylinder, accessible dust compartment for emptying all the dust and fluff your little helper has vacuumed up! It also has realistic sounds!! This hand held Dyson Vacuum conveniently transforms into a handheld unit from a floor vacuum."
Parents have rushed to gush about the product in online reviews, with one writing on the Very site: "My little girl always wants to help vacuum with our dyson.... this is the perfect product which helps her help us without the worry of her dropping our real one!!!"
The kids' Dyson is recommended for children between the ages of three and eight - and isn't suitable for children under three