Are floral beards going to be the big wedding trend of 2019?
18 December 2018, 15:12 | Updated: 18 December 2018, 16:02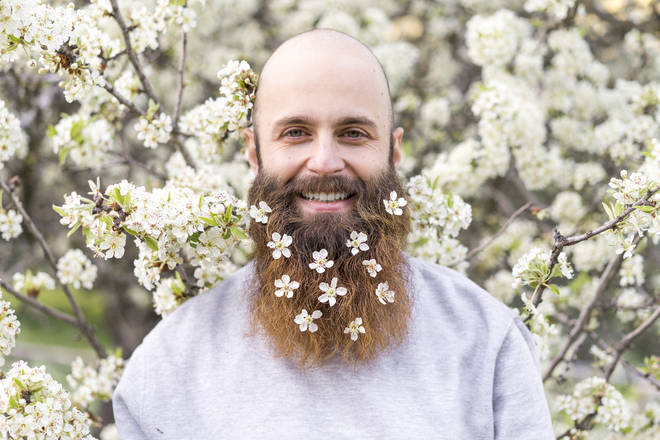 Would you want your fiancé to fill his beard with flowers for your big day?
There's been a lot of unexpected wedding news doing the rounds lately - the bride who demanded guests dress according to their weight, the woman who asked for 'food and cash' from guests at her hen do, and this bizarre FROZEN themed wedding - but we really didn't see 'grooms are now sporting floral beards' coming...
But this is the trend that's predicted to be big for 2019, and Instagram is already full of men with flower-adorned facial hair.
And the pictures are actually very beautiful...
But as aesthetically pleasing as the flowery beards may be, not everyone is impressed by the daring new trend.
One person wrote on a wedding shaming Facebook group: "Okay millennials, this time you've gone too far."
Another added: "This is weirdly unsettling."
A third joked: "My allergies flared up from just looking at this content."
NOW READ:
Five beauty trends that are guaranteed to be all the rage in 2019
New trend sees parents give their baby daughters boys' names
Cartoons, BBC shows and the 1970s: Baby name trends predicted to be HUGE in 2019