Incredible hack to make even fluffier pancakes - and all you'll need is one ingredient
16 February 2021, 10:16 | Updated: 16 February 2021, 10:26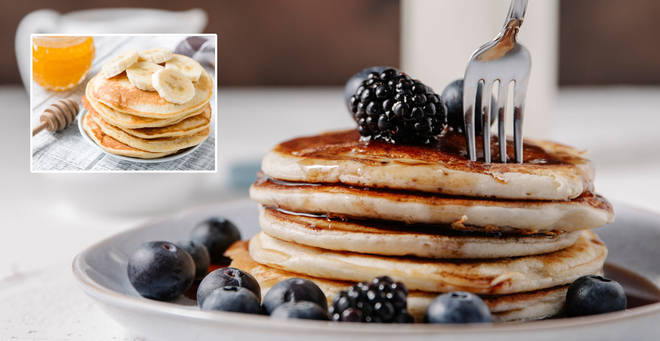 Pancake Day 2021: an amazing hack to make extra-fluffy pancakes has been revealed.
Pancake Day is finally here, and we cannot wait to spend this evening eating our weight in our favourite sweet treat.
Read more: Cleaning hack reveals how to save burnt baking trays with Diet Coke
Making the perfect pancake isn't always easy - and, however much we try, we always seem to struggle to replicate the incredible fluffy versions we see on TV.
However, an incredible hack to make your pancakes fluffier has been revealed - and it's got nothing to do with bicarbonate soda or furiously whisking the mixture.
If you prefer your pancakes light and fluffy like the classic American version, then you should try and add a little carbonated water to your batter.
Read more: Royal Mint unveil Mr Men and Little Miss coins to celebrate 50th anniversary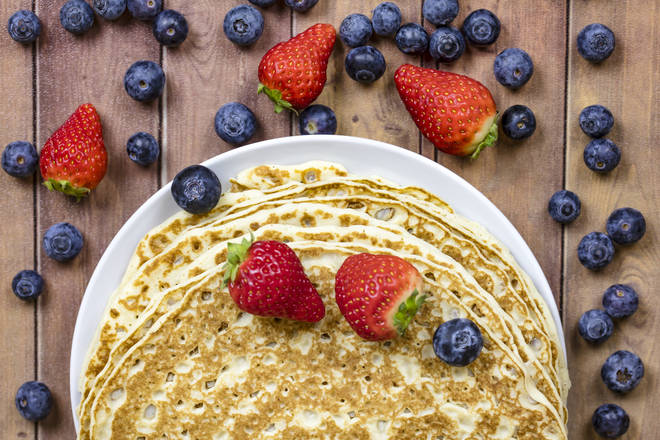 American chef John Koutsouris, who runs the grill at The Greeks diner in New Jersey, claims added some fizzy water to your mixture make for a light and airy batter.
Speaking back in 2019, he said: "Water is flat and seltzer is airy, so I figured the bubbles would give them a lighter, fluffier feeling, and it worked," he explains.
When you add seltzer into pancake mix, tiny bubbles of air are infused into the batter, and expand when heated.
Just make sure to keep the water cold, as there are more bubbles in cold seltzer than room temperature.
NOW READ:
Vegan recipes for classic British dishes: 'Fish' and Chips, Full English, and scrambled 'egg' tofu