'Urgent warning' issued to dog owners over deadly seaside risk
25 August 2023, 15:09 | Updated: 25 August 2023, 15:11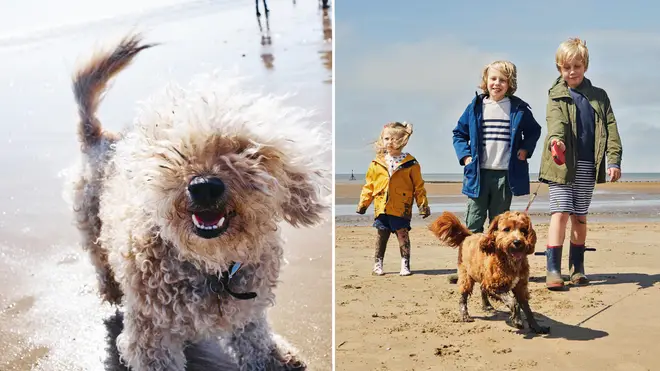 Coastguards are urging holidaymakers to watch out for steep cliffs and strong riptides after a series of accidents.
Coastguards have issued some "stern safety advice" to holidaymakers planning on taking their dogs to the seaside this summer.
Experts are urging pet owners to take extra care of their beloved pooches by the beach, in particular on clifftops around the shoreline and in areas with strong tides.
Wyke Regis Coastguard issued the urgent warning to keep dogs on leads and out of strong currents following a series of accidents at coastal spots across the UK.
A terrier named Rebel somehow escaped death after he fell over 100 feet off a cliff in Dorset, landing in the sea, then miraculously walking one mile to his rescue.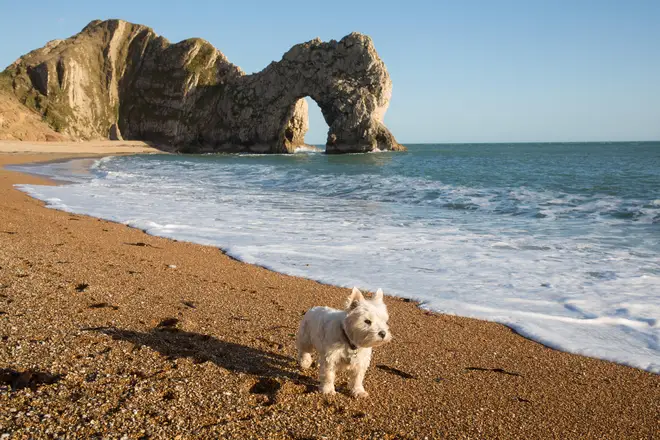 A spokesperson for the Wyke Regis Coastguard said: "The team were tasked along with Lulworth Coastguard Rescue Team to reports of a dog falling over the cliff.
"The fortunate hound did not have a mark on it and seemed completely unperturbed - I think it just wanted a sausage.
"We gave out some stern safety advice regarding keeping dogs on leads around cliffs.
"We would urge the public to heed these warnings."
Rebel's petrifying incident at the Jurassic Coast's famous Durdle Door follows another nasty accident involving French Bulldog, Bubbles.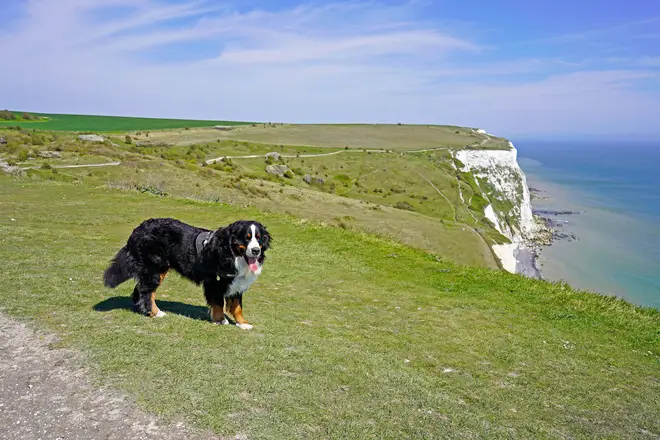 The little mutt almost drowned in Lincolnshire this week after she got stranded on a sandbank over 300 feet out to sea in Cleethorpes.
Thankfully she was rescued by two paddleboarders at Humberston Fitties beach after HM Coastguard Cleethorpes revealed they weren't able to reach Bubbles due to the tide.
Following the incident, a coastguard spokesperson said: "Bubbles was cold and very scared.
"She was taken home by a local resident until the owner could be identified.
"Bubbles was eventually reunited with her owner safe and well. We love a great outcome. 
"Massive thank you to the two locals who assisted with the rescue."
A third dog called Peppa almost lost her life when she found herself balancing on the side of a huge cliff at Llyn Peninsula in Gwynedd, North Wales.
She had been missing for 12 days.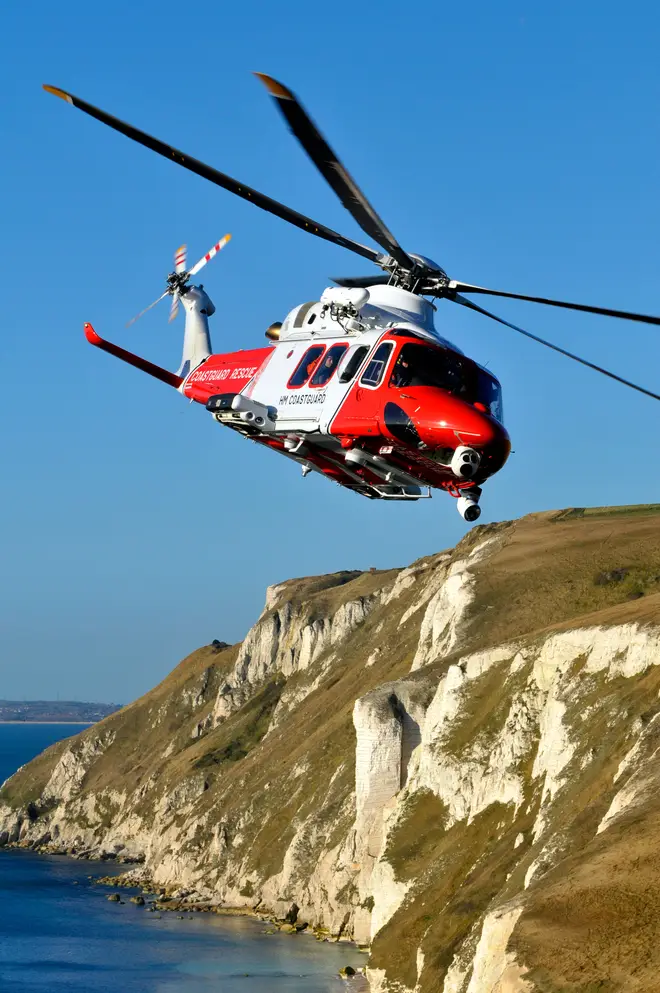 TV vet Pete Wedderburn explained that owners should treat their dogs like little kids when it comes to their safety.
He told MailOnline: "I think the main thing is to remember dogs don't have the same sense of personal safety as humans do, so they don't know it's not safe to run near the edge of cliffs and they don't know it's not safe to swim into the sea when there could be a riptide."
"So what people should remember is when you are out with your dog it's like being out with a toddler and you should treat them in the same way."
"Although they do seem more able and they can run fast and far and they are physically more adept than a human toddler, their mind is like the mind of a toddler. You should protect them just like you should protect a toddler.
"If you are anywhere near anything hazardous, you have to keep them close to you and under strict control, especially if its a new area."
He also suggested investing in long training leads to allow the animals to have their freedom, but remain safe at the same time.
Read more: