Amanda Holden hopes BGT Golden Buzzer act Chapter 13 'will be the new One Direction'
14 May 2019, 11:29 | Updated: 29 October 2019, 12:44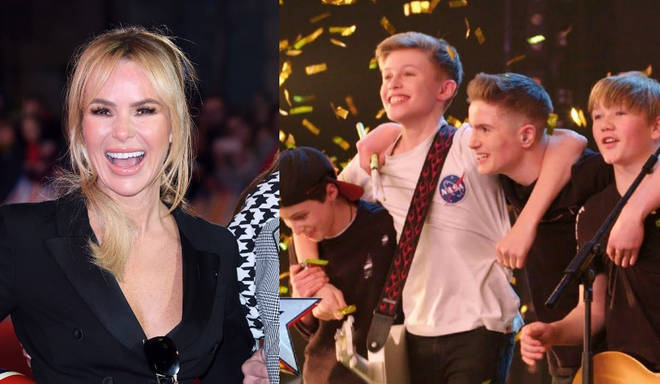 Amanda Holden pressed her Golden Buzzer for boyband Chapter 13 during Saturday night's episode of Britain's Got Talent
Britain's Got Talent judge and soon-to-be Heart Breakfast host Amanda Holden delighted viewers when she pressed her Golden Buzzer for boyband Chapter 13 at the weekend.
Read more: Stacey Solomon shares adorable photos from star-studded baby shower
The four boys - 14-year-old Jacob, 15-year-old Noah, 15-year-old Tom and 15-year-old Jake - all met while starring in the West End's School Of Rock together, and later formed group Chapter 13.
Their odds of winning the competition have been set at 5/1, while the Flakefleet Primary School Choir, who won the first Golden Buzzer of the series, are set at 6/1.
Read more: Amanda Holden says Simon Cowell is more 'mindful of people's feelings' since becoming a dad to Eric
Amanda was so impressed by the boys' performance that she pressed her Golden Buzzer, therefore sending them straight to the semi-finals.
Read more: Jamie Theakston and Amanda Holden to host the brand new national Heart Breakfast Show
And during a chat with Heart.co.uk earlier today, Amanda revealed that she has big plans for the group.
"For every Golden Buzzer that I've ever pressed, I get this real whoosh of knowing that this is the right thing to do," she told us.
"From the minute they walked on and they were chatting they had such gorgeous personalities. Such lovely boys, you just couldn't wish them anything but well. And I hope I can turn them into the next One Direction."
Amanda also revealed that she thinks the current judging panel is 'the best' in the show's 12 year history.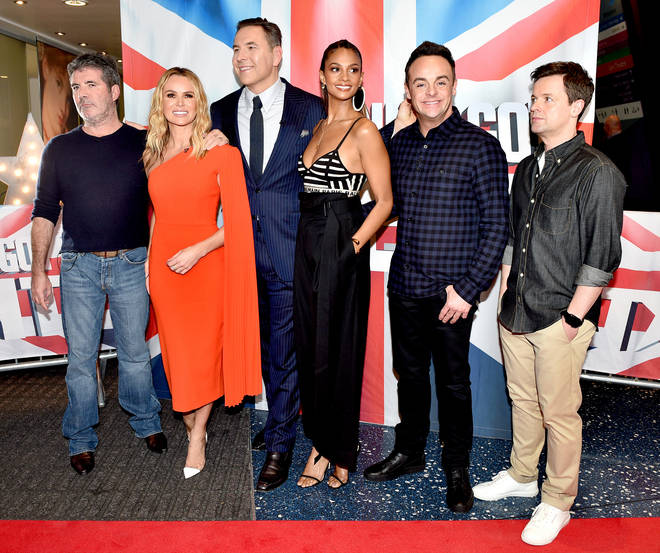 She said: "I think this is the best line-up. I loved having Piers obviously - initially it was Simon, myself and Piers - I adore Piers. This I think is the best pack. There's a natural chemistry - we all know each other's goods and bads, and we just get on. We're dead honest, we're not scared to say anything."
Amanda Holden and Jamie Theakston will host Heart's brand-new national Breakfast Show from 3rd June.