Jessie J looks incredible as she shows off figure in sexy new underwear snap
19 November 2019, 08:10 | Updated: 19 November 2019, 08:11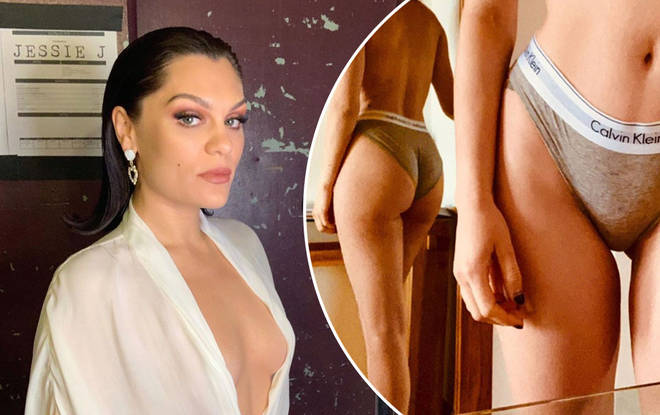 The singer looks amazing in the confident new snap dressed in nothing but her Calvins.
Jessie J has posted a rather revealing snap on her Instagram in the name of body positivity and she looks incredible.
The chart-topping singer, 31, often posts snaps showing off her toned body, and her most recent one is a mirror shot of her wearing just her grey Calvin Klein bottoms.
READ MORE: Channing Tatum and Jessie J move in together into a beautiful Suffolk mansion
Sharing the grid post on her Instagram story, Jessie said: "Not an ad! But I am… #InMyCalvins And YES I know I have small boobs.
"Don't waste your time telling me like I don't see them everyday. Don't @ me K bye"
The Essex-born singer shared another raunchy snap a few days ago on November 15th, showing off her back and bum as she kneeled down inn some water, captioning the Instagram story with simply two umbrella emojis.
Jessie's newest Calvin Klein post came with a rather lengthy but humorous caption, reading: "Alone in a hotel room but with these little titties I would make a great "flat mate" *smerk* #inmycalvins (Not an ad just the hashtag felt appropriate)
"Issa unexpected bum theme this week. You know with my ocd there is a 3rd ass pic coming soon.
"I have these moments. I enjoy them. Let me live.
"Next week I will be posting pictures of my vegan dinner and riffing along to a ballad my range isn't big enough for. So don't come for me. BALANCE."
Her fit and toned body definitely attracted some attention as the snap gained way over 206,000 likes and thousands of comments from fans and celebrity friends.
Little Mix's Jade Thirlwall said: "This caption is too accurate. we are the same person. except you have the range and can riff with ease."
A fan added: "Lol! Not an #ad" while another said: "u gorgeous!"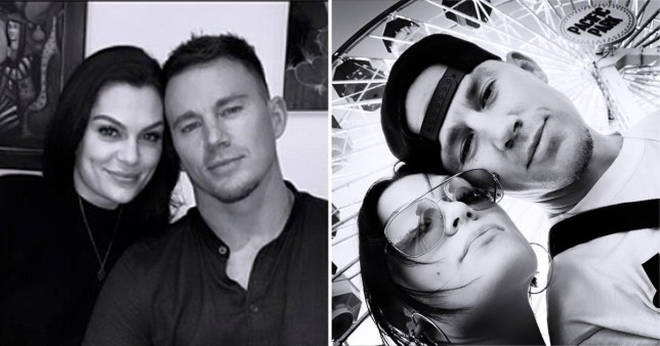 When she's not posting raunchy snaps of herself, Flashlight singer Jessie likes to take some of her boyfriend, Hollywood actor Channing Tatum.
The 39-year-old hunk is known for his roles in dance-centred films such as Magic Mike and Step Up and has an incredible body to boot.
He and Jessie have been dating for a year now, after going official in November last year.
Channing has moved to the UK to live in a Suffolk mansion with Jessie and the pair seem really loved up.