Giovanna Fletcher gives advice on child-friendly New Year's resolutions
19 December 2018, 16:28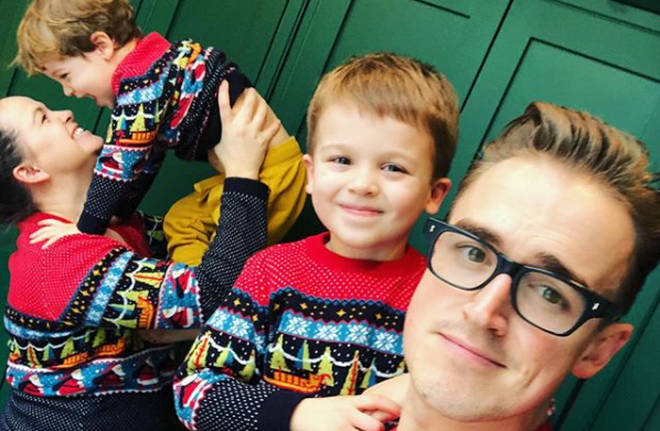 New Year's resolutions suitable for children: we asked mum Giovanna Fletcher for advice
The New Year is almost here, meaning we've got just a few days to go before we get our hopes up that we'll be healthier, more active and generally better people, only to let ourselves down before the first week of January is up.
Read more: Giovanna Fletcher reveals ADORABLE (and unusual) present she got Tom for Christmas this year
New Year's resolutions come in a variety of shapes and sizes, and aren't just reserved for us failing adults - they're also a great opportunity to get your kids involved and teach them the value of turning over a new leaf and trying to better themselves.
We picked the brain of Giovanna Fletcher, who is mum to Buzz, 4, Buddy, 2, and Max, four months, to get her recommendations for the best child-friendly New Year's resolutions.
"I think I'd focus on maybe kindness or learning," she told Heart.
"we're doing an advent calendar that's kindness based, taking blankets to the dogs trust or food to a food bank, opening doors for people - little things that are just showing them kindness.
"Saying that we'll do things like that daily or weekly."
She also gave advice on how best to stick to New Year's resolutions as an adult, saying: "I think that if you pick things that are too big then you're not going to stick to it. Then you feel disheartened because you've not stuck to it.
"I Really want to get into pilates this year, so I've set myself up for a taster session, and i like to give myself a goal that towards the end of the year.
"I've got a trek that im doing at the end of October so i know that i'm working towards something fitness-wise there's something the whole year through.
"Otherwise if you just start something I don't know if you'll keep it up. You've got to have that goal. We all set ourselves up to fail every year.
NOW READ:
Are Kate Middleton and Prince William going to have a FOURTH baby?
Fans realise something VERY weird about the Home Alone house... did you spot it?
Chrissy Teigen shares genius 'toddler menu' to stop Luna, 2, being fussy