Who is Elton John's mum Shiela Farebrother? Their 8-year feud and repaired relationship
15 November 2018, 14:18 | Updated: 15 November 2018, 14:32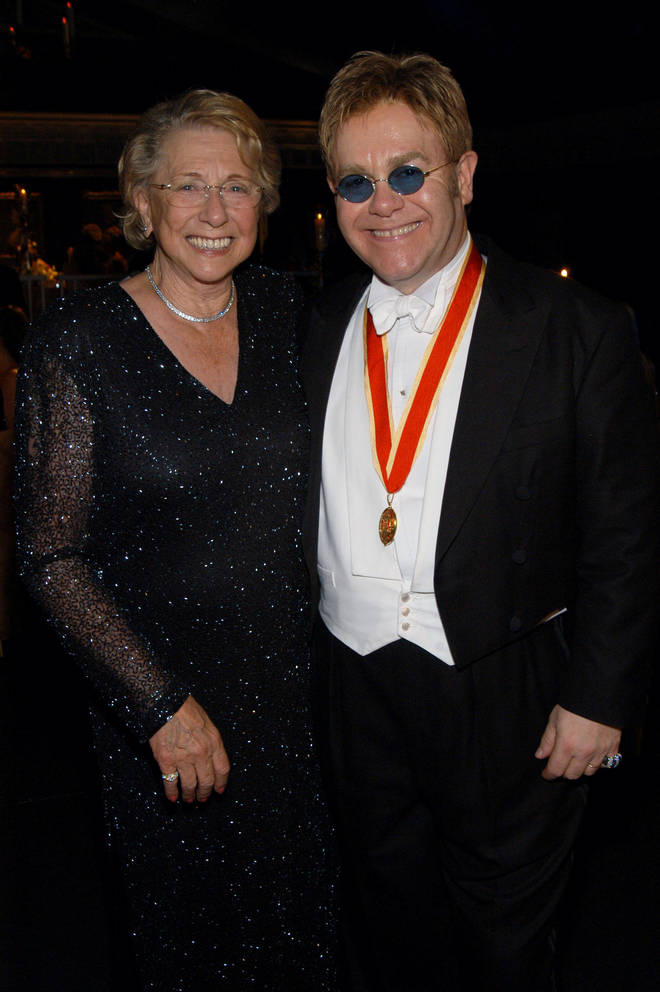 Who is Elton John's mother? How did she die? Why did they feud? We answer all your questions about the Your Song hitmaker's mother Sheila Farebrother.
Elton John stirred up memories of his childhood in the new John Lewis advert for 2018 which even depicts his mother Sheila Farebrother as he reminisces about his Christmas holidays throughout the years.
The decision to feature his mother in the adverts has divided fans, as the 'Your Song' hitmaker famously endured an 8-year-long feud wit her.
Their rocky relationship was no secret to fans and they broke contact for a decade before eventually burying the hatchet and making up shortly before Sheila's death in 2017.
Why did Elton and his mum fall out?
It's believed that Elton John his mother fell out back in 2008 after he asked her to cut ties with her long-term friends, John Reid and Bob Halley, after he fired them after 30 years as members of his crew.
Their tempestuous relationship also came to a climax back in 2005 when she refused to wear a hat to his wedding to David Furnish.
It's also wildly reported tension between the pair also arose when Elton failed to visit his mother's husband in hospital when he fell ill in 2007.
When did Elton and his mum Sheila make up?
Elton John appeared to indicate he had made amends with his mother when he posted a picture of them together on Mother's Day 2017.
He wrote: 'Dear Mum, Happy Mother's Day! So happy we are back in touch. Love, Elton xo.'
The musician later confirmed that he had reconciled with his mother two years prior, in 2015 when she celebrated her 90th birthday.
In an act of kindness Elton bought his mother flowers and she is thought to have celebrated her landmark occasion with an Elton John tribute act.
Despite any rows, Elton continued to be a supportive son and helped pay of her medical bills and help her financially.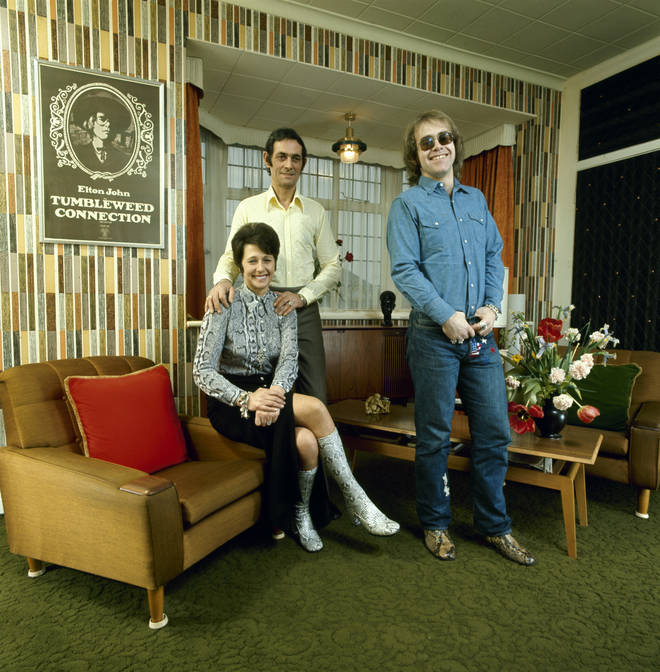 When did Elton John's mum die?
Elton John's mother Sheila Farebrother Farebrother died in December 2017 at the age of 92.
John was heartbroken and left a tribute to her on his Twitter which read: "So sad to say that my mother passed away this morning. I only saw her last Monday and I am in shock.
"Travel safe Mum. Thank-you for everything. I will miss you so much. Love, Elton."
It's believed she left half of her £534,000 fortune to Bob Halley in her will and John was left two ceramic urns and family photos.