Can you guess the celebrity wearing this incredible Princess Fiona from Shrek Halloween costume?
1 November 2018, 10:23 | Updated: 3 October 2019, 09:04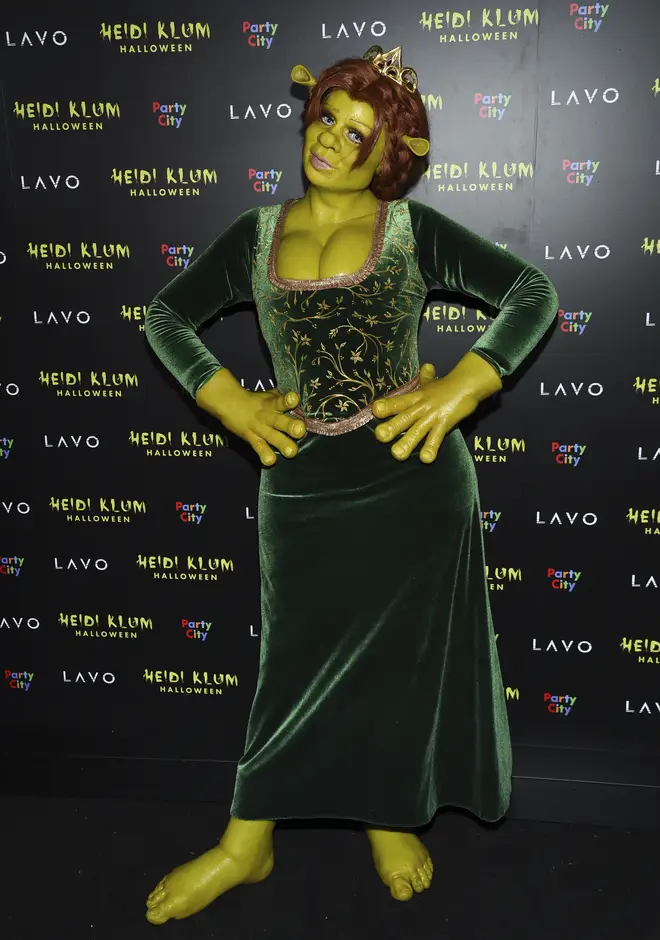 This celeb certainly won our best costume prize this Halloween with her incredible Princess Fiona outfit... and she made her boyfriend go as Shrek too!
Celebrities have all the time (and all the budget) to go all out for Halloween!
We love scrolling through Instagram the day after the festivities to see which A-Listers really went to town with their costume and our winner this year, and every year, has to be....
Heidi Klum!
Read more: Halloween contact lenses: Are they bad for your eyes? Health risks revealed
The 45-year-old super model is definitely the Queen of Halloween and has been throwing her annual Halloween party in LA since 2001.
The German model never spares any expense with her costume and this year was no different as she transformed herself and her boyfriend Tom Kaulitz into green Dreamworks ogres, Shrek and Princess Fiona.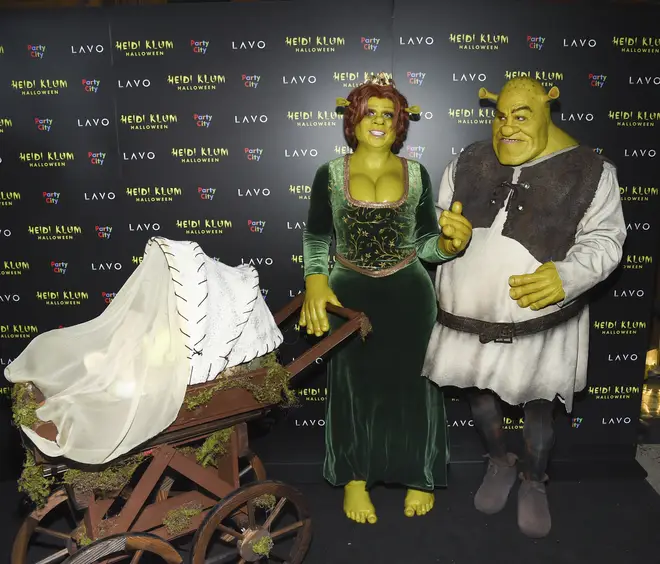 Her costume was given a helping hand with incredible movie standard prosthetics which helped her facially transform into a convincing ogre complete with ears, nose and even green boobs!
She also donned Princess Fiona's signature red hair, green princes dress and had a set of ogre feet to walk around her party in.
Heidi has been throwing her parties for 17 years now and it is one of the biggest events in the Hollywood party calendar with a host of A List guests including Mel B, Lupita Nyong'o and Bella Hadid.