Holly Willoughby This Morning statement in full: What did she say about Phillip Schofield?
5 June 2023, 10:26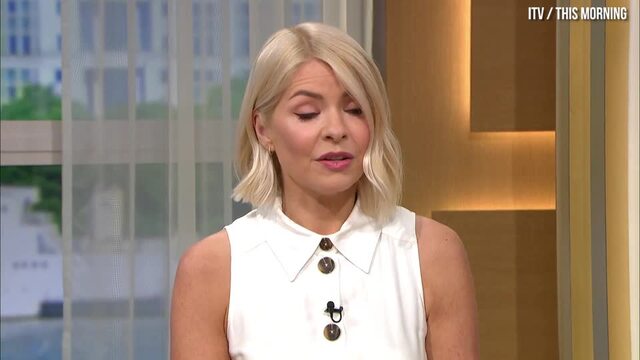 Holly Willoughby makes statement as she returns to This Morning
Holly Willoughby has addressed the This Morning viewers with a statement about the Phillip Schofield scandal.
Holly Willoughby, 42, has returned to This Morning after two weeks off following the departure of her co-star Phillip Schofield.
The TV presenter, who is hosting the show alongside Josie Gibson, started the show with an emotional statement where she addressed Phil's exit from the hit ITV show, his affair with a young runner and where their friendship stand now.
Holly spent the past week holidaying in Portugal with her family, where she was when the news broke about Phillip's affair.
Speaking to the camera on Monday's show, Holly started by thanking Josie for being by her side as she delivered the emotional speech.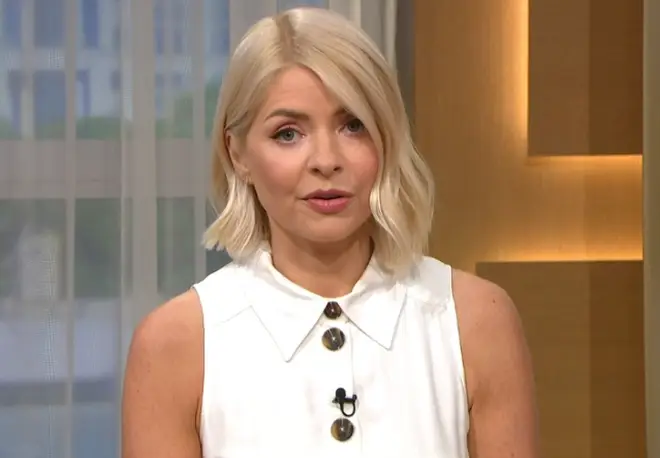 Holly then went on to say: "Firstly, are you ok? I hope so. It feels very strange indeed sitting here without Phil...
"I imagine you might have been feeling a lot like I have, shaken, troubled, let down, worried for the wellbeing of people on all sides of what's been going on, and full of questions..."
She went on: "You, me, and all of us at This Morning gave our love and support to someone who was not telling the truth, who acted in a way who themselves felt that they had to resign from ITV and step down from a career they loved.
"That is a lot to process and it's equally hard to see the toll that it has taken on their own mental health.
"I think what unites us all now is a desire to heal for the health and wellbeing of everyone. I hope that as we start this new chapter and get to a place of warmth and magic that this show holds for all of us, we can show strength in each other."
Holly concluded by saying: "From my heart, can I say thank you for all of your kind messages and thank you for being here this morning. Myself, Josie, Dermot, Alison, Craig and every single person who works on this show will continue work hard every single day to bring you the show that we love."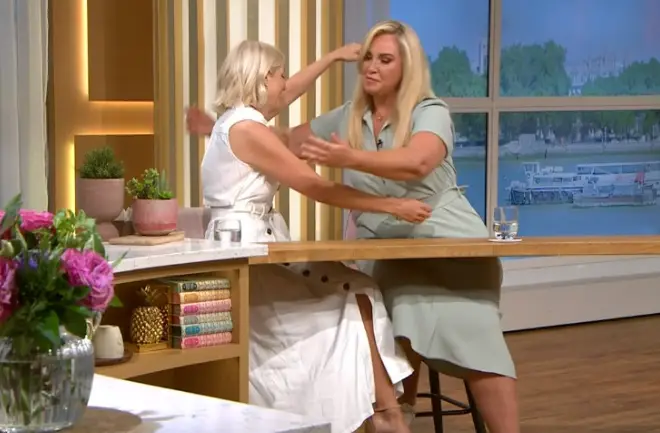 This statement comes after Phillip spoke to The Sun about his friendship with Holly after he exposed his affair.
He told the publication: "I've lost my best friend. I let her down [Holly]. I let that entire show down. I let the viewers down.
"Holly did not know [about the romance]. And she was one of the first texts that I sent, to say, 'I am so, so sorry that I lied to you'."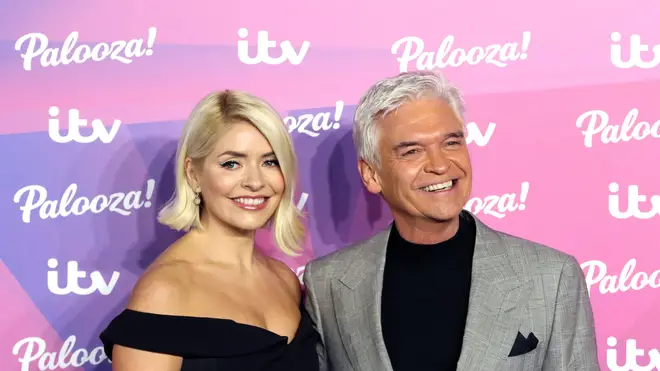 Phil went on: "She didn't reply and I understand why she didn't reply, as well. If anyone is in any way linking Holly to this; that is ­absolutely, wholly untrue.
"I had no feud with Holly. She is my TV sister. But quite rightly, when I am in the middle of a s**t show with bad press over something where I have done nothing wrong - in fact, I did everything right - it's a witch hunt. And that strips that [friendship] away.
"Quite rightly, she is going to take a step back and think, 'I have to step back from this', and I understand that completely."
Read more: