This Morning's Andi Peters takes awkward swipe at Rochelle Humes' singing career
29 August 2023, 12:36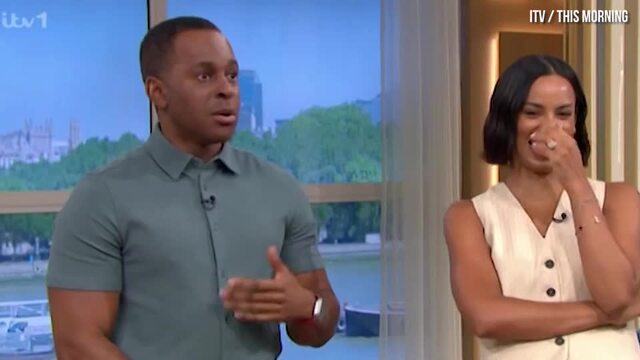 Andi Peters makes awkward swipe at Rochelle Humes' singing career with The Saturdays
Andi Peters was left shocked to find out his This Morning co-star Rochelle Humes released albums with her girlband The Saturdays.
Andi Peters, 53, took an awkward swipe at Rochelle Humes' singing career as they presented This Morning together this week.
Rochelle, 34, had a successful musical career from 2007 to 2014 as part of the girlband The Saturdays, releasing hits such as Up, What About Us, Higher, Ego and Issues.
While the TV presenter's signing career is known to many, it was made clear that her co-star Andi Peters knew little about the girlband during this week's This Morning.
In awkward scenes aired on Monday's show, Andi revealed his shock after learning The Saturdays released albums across their seven years together.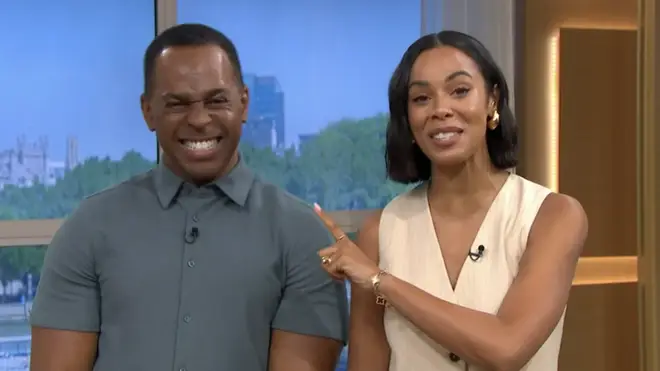 The conversation happened when Andi jokingly asked Rochelle: "When you were in The Saturdays, did you ever do a song about Mondays?"
Rochelle laughed as she replied: "No, no, no. I feel like this is a test and there might be something in there I've forgotten."
He then asked her if they had "albums and stuff" and when Rochelle said yes, he replied: "Wow you had albums? I genuinely didn't know. Oh my Gosh, wow."
Rochelle quipped back: "We had quite a few. I think we had three or four. Don't let me get Spotify out, because I will!"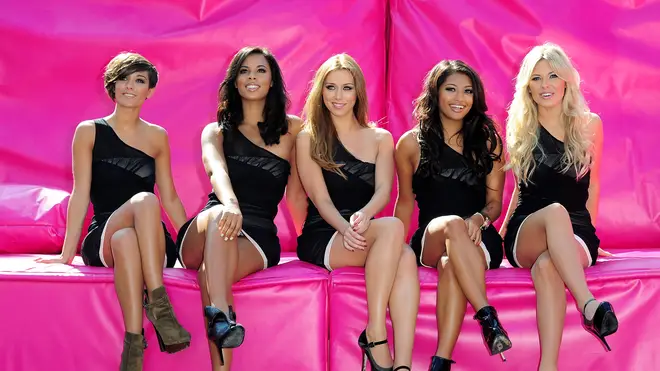 The pair both seemed amused by the interaction, however, some viewers were not happy about Andy's comments towards Rochelle.
One person commented online: "Thought I'd put This Morning on for the lolz and it opened with a deeply unfunny extended 'bit' with Andi Peters pretending to be surprised that co-host Rochelle Humes actually released albums with The Saturdays."
Another wrote: "Someone needs to tell @andipeters that @RochelleHumes had six albums 2 with S Club 8 and 4 with The Saturdays."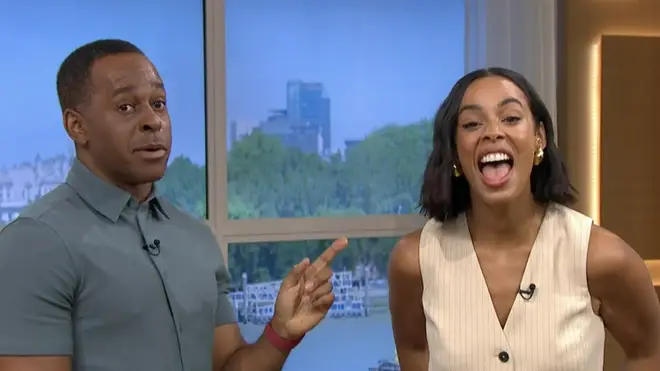 The situation only got more awkward during Tuesday's This Morning when the conversation came up again.
During the chat, Andi appeared shocked once again when Rochelle revealed The Saturdays had number one hits during their time on the music scene.
He exclaimed: "The Saturdays had a number one?!"
Read more: