Dancing On Ice bosses 'SNUB' Gemma Collins' leaving drinks after exit
11 February 2019, 08:05 | Updated: 11 February 2019, 11:33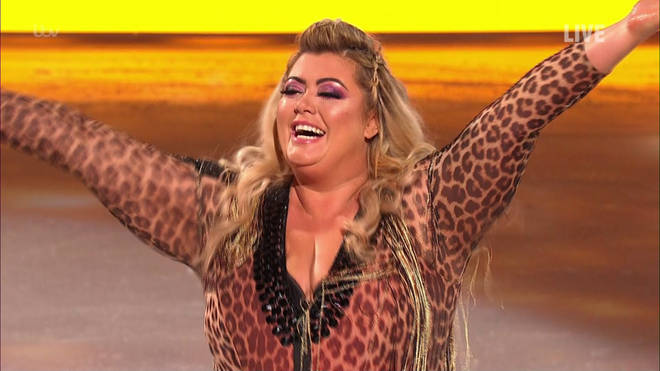 Brian McFadden was filmed making a passionate speech at The GC's leaving drinks - and he claims no one from ITV attended for THIS reason...
Brian McFadden claims ITV bigwigs snubbed Gemma Collins' leaving drinks for THIS cheeky reason.
The former Westlife singer, 38, was filmed giving an impromptu speech backstage at Dancing On Ice's Bovingdon HQ as the stars of the show gathered to bid farewell to latest evictees Gemma and Matt Evers.
In the seconds-long clip, he says: "On another note, you'll notice how there's no one here from ITV.
"They're all off figuring how the f**k they'll get ratings next week."
Brian is well loved for his cheeky sense of humour, so it's likely he was just joking.
He previously visited Heart and praised the plus-size clothing designer, saying that he LOVED the amount of dramatic headlines she generated.
From her on-air spats to taking a nasty tumble on the ice, she's been at the centre of the news every week.
Read more: Gemma Collins brings in SHAMAN to cleanse DOI rink
In the same social media clip, Matt can be seen paying tribute to Gemma - and hinted that he's worn out being at the centre of Storm Gemma.
He says: "You've almost killed me, but I'm still alive."
Gemma replies - much to his utter delight, "I'm gonna buy you a Gucci bag to make up for it."
The Towie icon, 38, and Matt were booted from the show last night after the judges unanimously voted to save cricketer Ryan Sidebottom.
Earlier in the show they had performed a routine to Destiny's Child classic Survivor, but it only got them 15.5 points - and was branded "lame" by judge Jason Gardiner.
She told the panel: "I tried my best, I gave it a go and I had fun, I loved it."
The 47-year-old Australian replied: "The problem is, this is a competition.
"The choreography was lamely executed, I need more from you, I want to see you improve."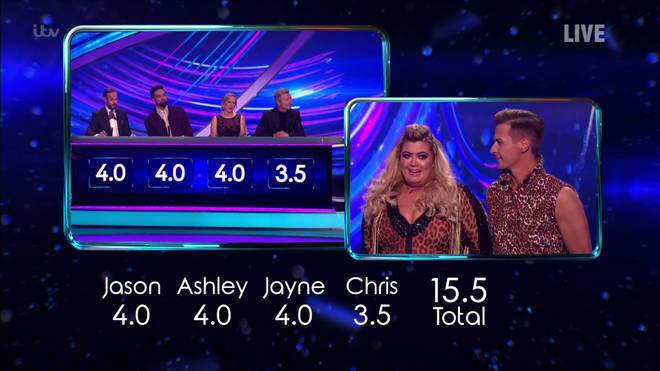 Later in the show ahead of the skate off, Gemma was already convinced she was going home.
Before taking to the ice, she told hosts Holly Willoughby and Philip Schofield: "Do you know what, sometimes you have got to admit you're not the best and let the best move on.
"But I did really enjoy tonight."
Read more: The most disastrous Dancing On Ice performances and injuries in the history of the show
After her routine, she added of her save me skate: "We haven't practised it for weeks so sorry about that.
"I feel really bad, Saira [Khan] went last week.
"I really need to go now, I'm exhausted as well."
This morning Matt Evers told Heart Breakfast that he was unable to visit the show as he was unwell.
Representatives for ITV have been approached for comment.