Jane McDonald, 60, strips totally naked for new travel show
22 August 2023, 15:49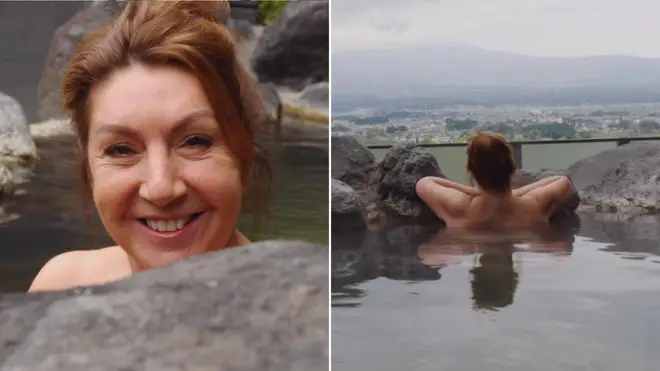 The former Loose Women star decided to bare all as she told fans she will "never look this good again".
Jane McDonald has revealed she stripped totally naked for her new travel show, admitting to fans the experience was "a bit of a shock!"
The TV presenter, who turned 60 this year, ditched all her clothes to film a skinny-dipping scene that will be aired during her upcoming series, Lost in Japan.
The former Loose Women presenter, who is exploring the Far East as part of her latest celebrity travelogue, bared all for the cameras as she took part in a nude bathing ritual at Mount Fuji.
Joking about the raunchy moment she decided to hit the outdoor pool in her birthday suit, Jane explained she felt as though life was too short to turn it down.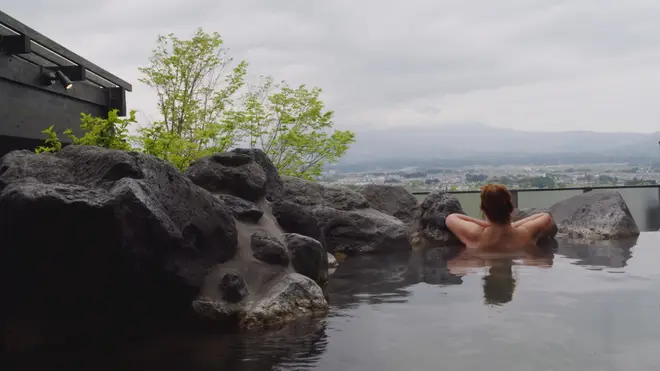 "They want me to experience it as a novice, so that's entirely what I do and I love the fact that they say 'right this is what we're doing today'," Jane laughed.
"So I got my kit off! The poor cameraman, I did feel for him.
"In our culture everything is covered, but if you go to a bath in Japan you have to take everything off - that was a bit of a shock!"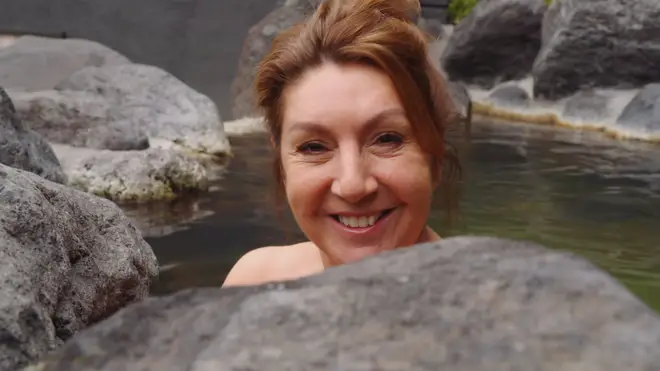 Jane has been jet-setting across the world ever since her fiancé Eddie Rother passed away from lung cancer in 2021.
She confessed her outlook on life had changed over the last decade and now she wants to seize every moment she can.
The former cruise singer added: "I thought to myself I am never going to look this good again, I'm the youngest I'm ever going to be and tomorrow I'll be a day older!
"Every day is a bonus and we've got to remember that, every day that we are here is a bonus.
"While I can do things I'm going to do them because there will be a time when I can't. If I've learnt anything over the last ten years, it's do it while you can.
"That's my advice to everyone, most people say 'Oh we'll wait to do this together or wait for that' just do it while we can."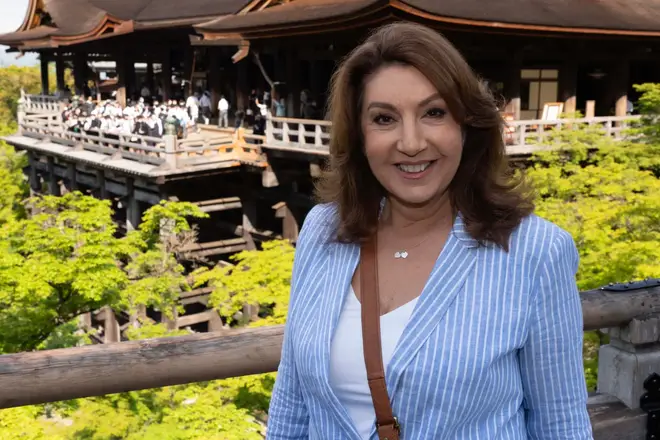 Jane spent a month in Japan ticking off a whole host of authentic experiences, from sumo wrestling and ordering ramen from a vending machine, to having her fortune handed to her at a temple.
The singer said she was "glad" she finally got to visit the country as it had been on her bucket list for a long time.
She added: "I'm so glad I was able to do it. Japan has been on the cards for a while, we had the chance to go and we did it and I'm really glad that we did.
"We were there for a month, you don't just go, you experience it, and it's completely different, different way of life and culture."
Jane McDonald: Lost in Japan airs on Friday 25th August at 9pm on Channel 5.
Read more: