Inside Love Island bombshell Kady McDermott's explosive first time in the villa 7 years ago
23 June 2023, 08:34 | Updated: 23 June 2023, 09:30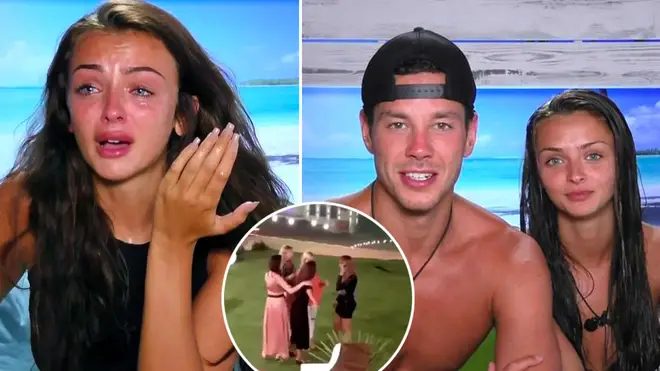 How old was Kady McDermott in Love Island series 2 and what happened with Scott Thomas? Find out everything...
Love Island fans are in for a dramatic few days, as Kady McDermott is back as a brand new bombshell.
After first making her debut back in 2016, the star instantly coupled up with Scott Thomas and the pair made it all the way to the final.
But now Kady is back for a second go at love, and this time she's keeping her options open.
Asked who she has set her sights on, she said: "Zach's my number one, Tyrique on looks, but he might need his ego putting down a little bit. I also want to get to know Mitch."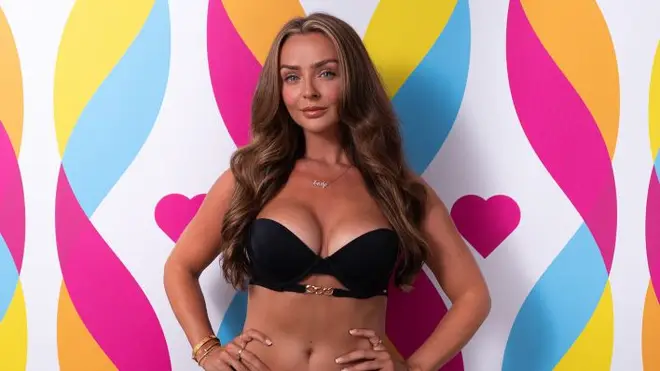 She added: "Last time I got with Scott straight away and I was so 'tunnel vision'. It'll be interesting to see what connections I'll form this time."
But what is Kady's age and what series of Love Island was she on? Here's what we know…
How old was Kady McDermott in Love Island season 2?
Kady McDemott was just 20-years-old when she appeared in series 2 of Love Island back in 2016, she's now 27-years-old.
Joining as one of the first bombshells, Kady set her sights on Scott right from the beginning and went on to steal him from Zara Holland.
Kady and Scott didn't have an easy ride in the show and were known for their explosive arguments the entire way through the series.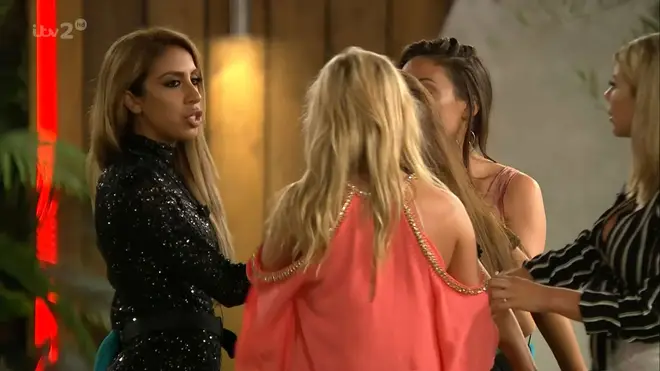 One particular episode saw Kady get into a huge argument with bombshell Malia Arkian after she accidentally spilt wine on her leg.
Malia was then kicked out of the villa after just a few hours following a physical altercation between the two women.
Elsewhere during her time in the villa, Kady found herself in a feud with Tina Stinnes after she went on a date with Scott, before forming a friendship with the Made in Chelsea star.
And it wasn't all bad, as Kady built a close relationship with Scott, as well as girls Zara, Olivia Buckland and winner Cara De La Hoyde.
The former make up artist also showed off her incredible tap dancing skills during the Love Island talent show and became a firm favourite with viewers.
What happened with Kady and Scott on Love Island season 2?
Kady and Scott made it all the way to the series 2 finale of Love Island after working through their issues.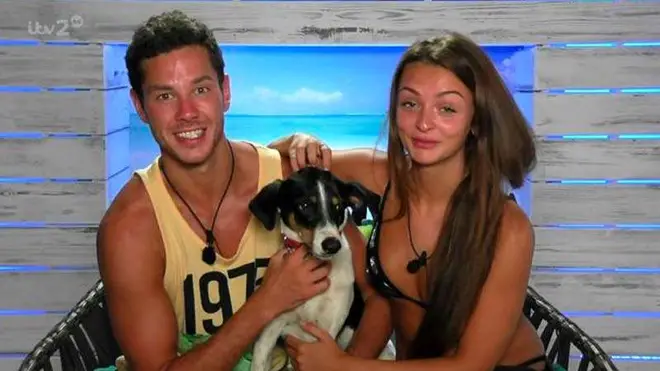 They finished third in their series, and Kady moved from her home in Stevenage to be with Scott in Manchester,
But the pair shocked Love Island stars when they split a year after the show in December 2017.
Kady claimed it all kicked off after Scott brought friends back to the house who 'swore at her' and 'refused to leave'.
She said at the time "That night was the end of our relationship. Scott likes to go out and is a party boy - he is very sociable everyone knows him in Manchester but I'm not like that.
"Everyone loves him and he has a big group of friends but he can't just have one drink whereas I'm not a big drinker; I get drunk after a glass of wine."
She added: "It was my house and I didn't want people like that there and people get angry when they're drunk too."
Since then, Kady has dated TOWIE star Myles Barnett as well as a brief romance with professional footballer Matty Cash.
What is Kady McDemott doing now?
Kady has been very busy since she left Love Island in 2016 and has set up multiple businesses.
She now has 1.2 million followers on Instagram and over 920,00 followers on TikTok.
As well as her own podcast, she also works with lots of fashion and beauty brands as an influencer.
Opening up about her second time in the villa, she said: "I think I'm known from season 2 for being so chaotic.
"People always ask, 'Do you have regrets?' expecting me to say yes, but I was so true to myself and I was 100% authentic."
Kady added: "I'll still be like that now, but seven years on, I am more mature. I'm still the fiery pocket rocket but I know what I want and what I don't want."