What films are on Christmas Day?
23 December 2022, 16:19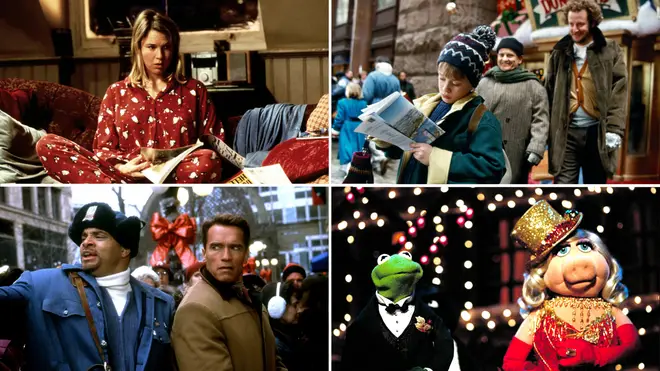 From Bridget Jones's Diary to Jingle All The Way, these are all the festive films you can watch on TV this Christmas Day.
If your dream Christmas Day involves snuggling up on the sofa and watching tons of festive films, you are in for a treat.
This year, there is an absolute feast of warm and fuzzy flicks on TV to see you through morning, noon and night.
From romantic classics like Love Actually and Kindergarten Cop, to family blockbusters including E.T. and Grease, there's no need for you to move from your favourite seat on 25th December – unless it's to stock up on snacks, of course.
So to help you plan your festive movie marathon, here's a schedule of everything that's on telly throughout Christmas Day.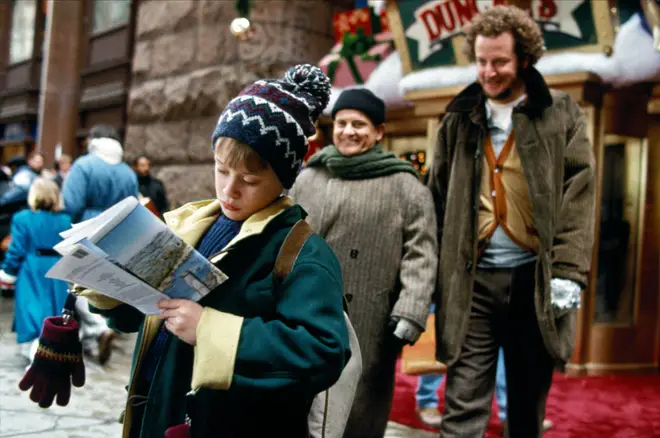 Christmas Eve films to watch for free
7.45am - Bee Movie, Channel 4
8am - Beethoven's Christmas Adventure. ITV2
9am - The Boy, the Mole, the Fox
9.30am - Superworm
9.35am - Kung Fu Panda 2, Channel 4
9.40am - Jeremiah Johnson, ITV4
10am - Wallace & Gromit: A Close Shave, BBC2
10.35am - Wallace & Gromit: The Wrong Trousers, BBC2
10.50am - It's A Very Merry Muppet Christmas Movie, ITV2
10.50am - A Christmas Carol, ITV3
11am - Annie, More4
11am - Shrek the Third, Film4
11.05am - Wallace & Gromit: A Matter of Loaf and Death, BBC2
11.25am - The Snowman, Channel 4
11.50am - True Grit, ITV4
11.55am - The Snowman and the Snowdog, Channel 4
11.35am - Abominable, BBC1
11.35am - White Christmas, BBC2
12.30pm - Kindergarten Cop, E4
12.50pm - Madagascar: Escape 2 Africa, Film4
1pm - Farmageddon, BBC1
1.10pm - Peter Pan, ITV2
2.30pm - Spartacus, ITV4
2.35pm - Jingle All The Way, Film4
3.10pm - Aladdin, BBC1
3.10pm - Gentlemen Prefer Blondes, BBC2
3.25pm - E.T. the Extra Terrestrial, ITV2
4.20pm - The Kid Who Would Be King, Film4
4.25pm - Christmas in the Rockies, ITVBe
4.40pm - Some Like It Hot, BBC2
5.30pm - Home Alone 2: Lost In New York, Channel 4
5.45pm - Back To The Future, ITV2
6.15pm - Apollo 13, ITV4
6.15pm - Christmas on Mistletoe Lake, ITVBe
6.45pm - Grease, Film4
7pm - A Christmas Carol: A Ghost Story, BBC4
7.15pm - Johnny English Strikes Again, E4
8pm - Mamma Mia! Here We Go Again, ITV2
9pm - The Dirty Dozen, ITV4
9pm - Bridget Jones's Diary, ITVBe
9pm - The Inbetweeners Movie, E4
9pm - Venom, E4
10.55pm - Catch Me If You Can, Channel 4
11pm - Risen, More4
11pm - Love Actually, ITV1
11.10pm - Step Brothers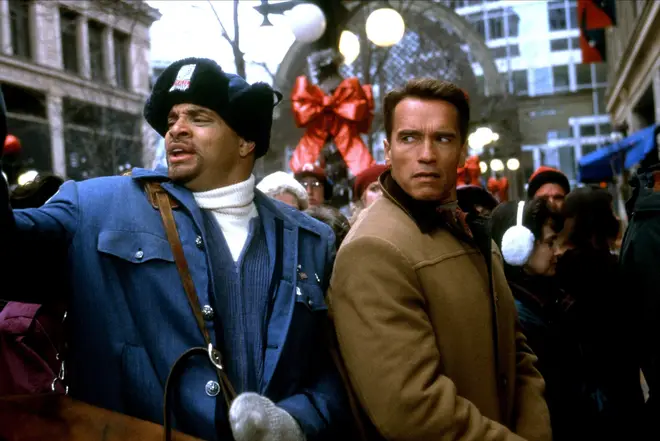 Read more: