Who is Joel Dommett? Age, net worth, girlfriend and catfishing scandal revealed
13 November 2018, 17:32 | Updated: 14 November 2018, 12:23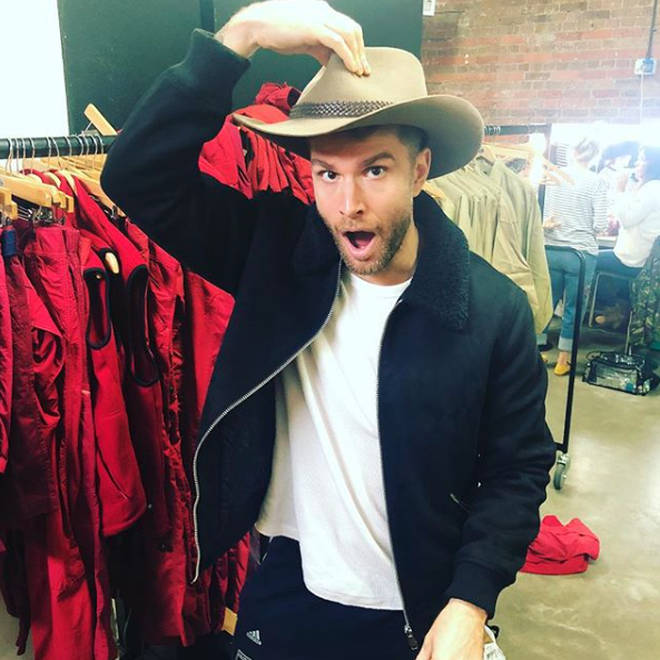 How old is Joel Dommett? Does he have a girlfriend? We have everything you need to know about the I'm a Celebrity... presenter including what he has to say about the scandal that made him famous.
Joel Dommett is in Australia to resume his role as presenter of I'm A Celebrity Extra Camp! alongside Scarlett Moffatt and Joe Swash.
The 32-year-old comedian has become a much-loved household name ever since entering the jungle back in 2016.
Now he's taking the reigns as co-host on the ITV2 jungle spin-off where he'll grill the all-star line-up which includes Emily Attack, Fleur East and James McVey.
Here's everything you need to know about him including his girlfriend:
Who is Joel Dommett?
Joel is a 32 year-old comedian from Rockhampton, Gloucestershire. Prior to appearing on I'm a Celebrity... he was known for his 2010 role as D.C. Sweeney in the hit E4 show Skins, and also hosted the reunion show for E4's Made in Chelsea.
Speaking about returning to the jungle, Joel said: "It looks like we'll all be going out again for the spin off-show."It was the most successful show that they've had for years. The producers were super happy with it, I was so proud of it and what we made of the show.
"Everyone really loved us so it's great, Scarlett and Joe are on board as well, we all just get on so well."
Joel Dommett girlfriend
Joel Dommett was single when he entered the jungle back in 2016 but he found love with model Hannah Cooper shortly after and proposed to her in December 2017 after a year of dating.
Getting creative with their engagement announcement the couple filmed the lock of a door turning from 'vacant' to 'engaged'.
Did Joel Dommett win I'm a Celebrity 2016?
Joel Dommett appeared on I'm a Celebrity... back in 2016 and does but he didn't win the show as he came second to Scartlett Moffatt.
Joel Dommett net worth
Joel Dommett has been on a number of his own stand up comedy tours in addition to presenting stints on shows such as I'm a Celebrity... Extra Camp! and E4s Live in Chelsea. It's reported he has an estimated net worth of £2.4 million.
Joel Dommett catfishing scandal
Unfortunately Joel found himself centre of a scandal where leaked naked photos of himself were found on the internet after he had 'Skype Sex' with a stranger.
Talking to the BBC about what happened, he said: "This year, I learnt that I'm something I'll call 'Internet Naive', and susceptible to a classic bit of erection-based blackmail."