Boohoo SLAMMED by mental health charity for 'offensive' Christmas pyjamas
7 December 2018, 10:58 | Updated: 7 December 2018, 12:06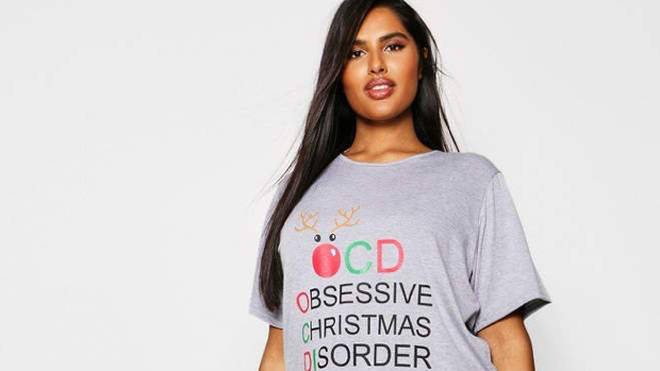 The popular online retailer are selling t-shirts that many have claimed make light of Obsessive Compulsive Disorder
Boohoo have come under fire from a mental health charity for selling festive pyjamas adorned with the words 'Obsessive Christmas Disorder', seemingly in reference to the mental illness Obsessive Compulsive Disorder (OCD).
The pyjama set is retailing for £17, and was available to buy on their website. It features the letters OCD, with the 'O' in the shape of Rudolf's head, and the words 'Obsessive Christmas Disorder' following them.
Read more: Boohoo are selling matching Christmas jumpers for dogs and their owners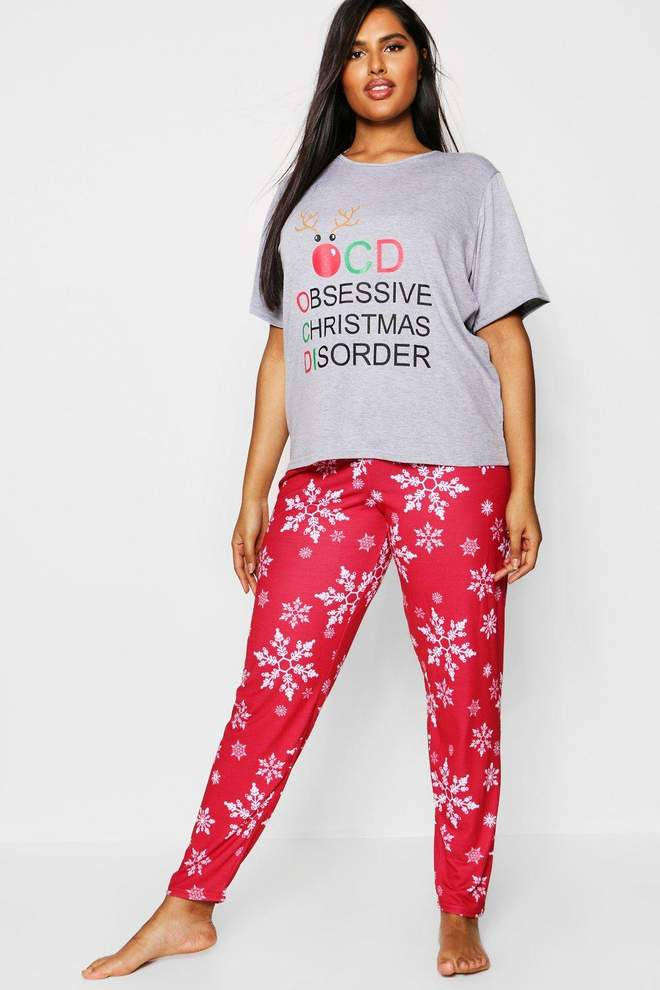 Customers voiced their outrage about the jumper on Twitter, with one writing: "Hey @boohoo, what's with these pyjamas?
"OCD is a real, valid metal illness, that effects and can destroy lives. Its not something to make jokes about."I know for a fact that there would not be pyjamas with jokes about depression, bipolar disorder, anorexia etc."
Another added: "I find this really appalling first @TKMaxx now @boohoo... This is highly offensive to people who actually suffer with OCD. It's not some funny little phrase to throw on a tshirt it's a DISORDER. It's in the name!"
OCD is a mental illness that affects around 12 out of every 1,000 people, according to charity OCD UK.
Olivia Bamber, the Youth Service and Communications Manager of OCD Action, said, according to The Sun: "Products which mock or trivialise OCD add to these misconceptions and can stop people who are genuinely affected by the condition seeking help, often due to a fear that they will not be taken seriously.
"It's important that we challenge these trivialising products, even though their intention is not to cause any distress or offense."OCD Action welcomes conversations with organisations and is happy to help educate them about how they can contribute positively to people's understanding of this debilitating mental health condition."
NOW READ:
Is this the REAL reason why Jack Fincham and Dani Dyer split?
Fans do double take as 'Ed Sheeran' appears on Judge Rinder
Malique Thompson-Dwyer's family furious after star suffered 'untreated' burns