Influencer breaks down after strangers reject her offer to buy their shopping
26 April 2023, 16:45 | Updated: 28 April 2023, 14:40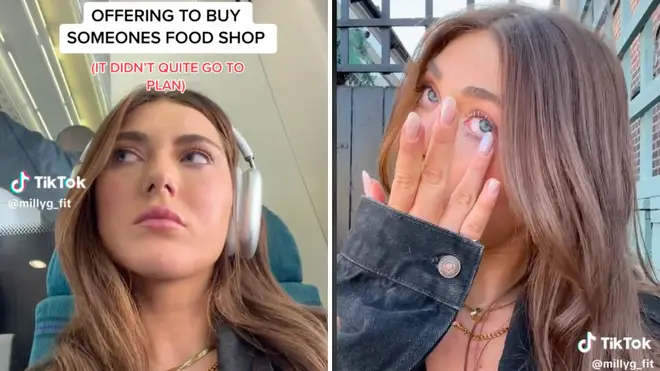 Amelia Goldsmith was left in tears after her attempt to make someone's day backfired.
Influencer Amelia Goldsmith has received mixed feedback from people on TikTok after sharing a video where she attempted to buy a stranger's food shopping for them.
Amelia explained in the video that she wanted to complete a simple act of kindness and offer to buy someone in Sainsbury's their shopping.
She said that she was "nervous" about attempting the task and that she didn't want to come across as a "weirdo".
The video shows Amelia walking into the supermarket and looking around for someone with a full trolley of shopping.
Once she found someone, she filmed the moment she asked to buy their food for them, but was sadly rejected by the man who told her: "No, no, no. I really don't need it."
After this failed, she offered to pay for another customers shopping, however, was again told that it was not necessary by the woman. She told Amelia: "There's a lot more deserving people in the world but thank you."
Amelia then decided the best course of action was to buy pasta and sauces for the food donation basket at the supermarket, which she did.
Filming herself moments after she left the supermarket, Amelia told the camera: "That was stressful, guys. That was really stressful. I was expecting the first person to be, like, overjoyed and grateful and happy for me to pay for their shopping, but obviously that didn't go down well.
"He was a little bit angry. I was a little bit taken aback and then - I'm gonna cry, to be honest - the second person, she just sort of looked at me like I was some absolute idiot weirdo."
She continued: "Weird turnout. But I'm still really happy that the food can go to those who really need it.
"But I'm just really overwhelmed right now. I don't know what's going on."
Amelia started to cry as she said: "Also, that was a big challenge for me because I just find social situations really quite hard. Especially stuff like that where I'm bringing a lot of attention to myself."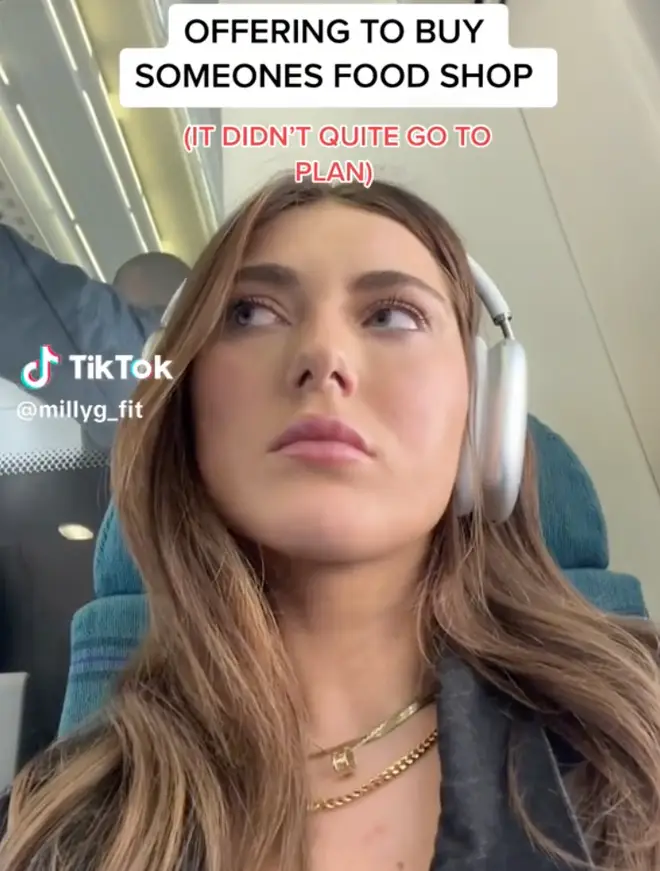 While some viewers of the TikTok video commended her effort to help, others thought that she was wrong for expecting a certain reaction.
One person commented: "I can tell how difficult you found that 🥹 Its almost like rejection, which isn't nice for anybody. Good on you for donating to the food bank💘 amazing."
Another posted on the video: "Such a nice gesture but probs go to one of the discounters rather than sainsbos! Lovely idea though."
One person offered some advice for the next time she attempts it, writing: "I think in the future maybe give the people at the tills the money to anonymously cover the next persons bill?? I think people feel awkward/ get weird."
However, one person who thought the act of kindness was poorly executed commented: "I can see your intention. But expecting them to be grateful is for your ego, an act of kindness has no expectation of receiving anything in return."
Read more: