Maine Coon kitten is so big people think it's a lion
24 March 2023, 13:26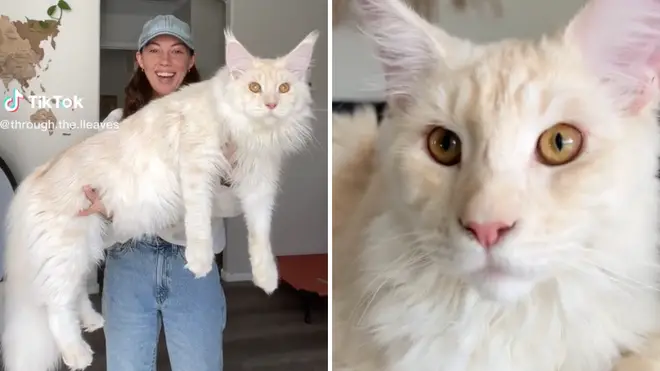 A woman has shocked the internet by showing off just how large her nine-month old Maine Coon kitten is.
A Maine Coon kitten has become a viral sensation after his owner showed off his impressive size on TikTok.
Kusa, a nine-month-old kitten, belongs to a woman called Chas who shares clips from her life with her many pets on social media.
A recent post, however, blew up online after she revealed just how large her kitten is, with many people saying that Kusa looks more like a lion than a domestic cat.
One person commented on a previous TikTok video of Kusa with: "THAT'S A BOB CAT BRO", which Chas replied to with a video of her holding the huge Maine Coon up to the camera to show off his size.
People have been left astounded by how large Kusa is, with one commenting on the video: "Is this a massive cat or a tiny lion?"
Another fascinated person wrote: "It's hard to believe such a cat exists. Cool!", while a third posted: "9 MONTHS?!?!?!?! ITS NOT EVEN FULL GROWN!"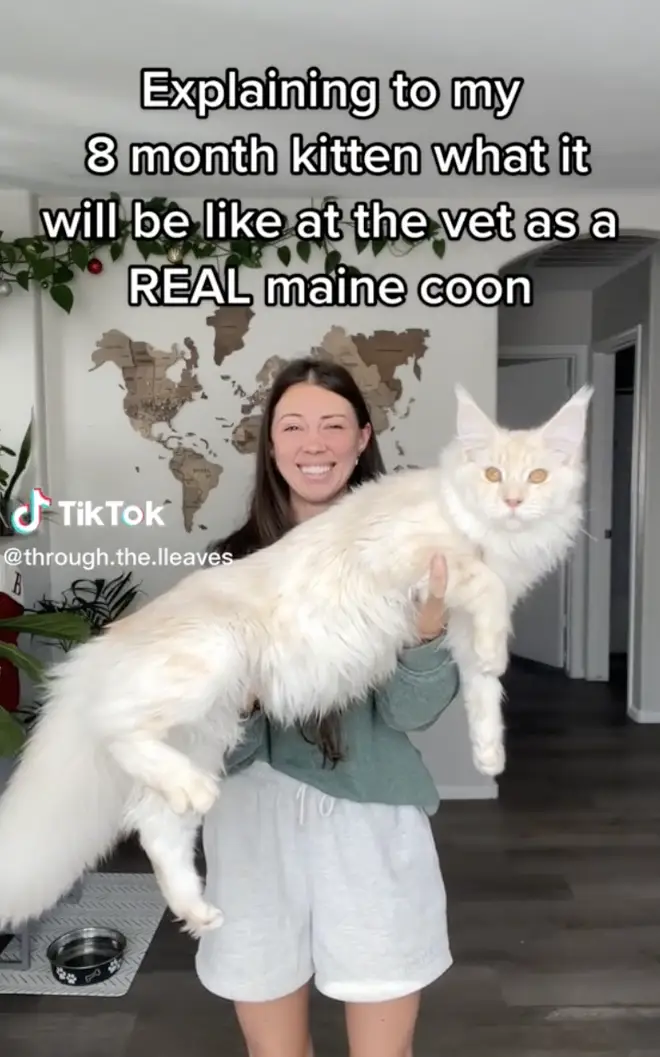 Chas has revealed that Kusa, being a Maine Coon, will continue to grow until he is around four or five-years-old.
Maine Coon cats are the largest breed of domestic cats, with a typical Maine Coon growing to around 10–16 inches tall and up to 40 inches in length.
And while their size may put some people off, Maine Coon cats are typically very relaxed and affectionate pets with an easy-going nature.
Read more: