Man causes debate after refusing to split £3500 dinner bill with friend on her birthday
19 July 2023, 16:23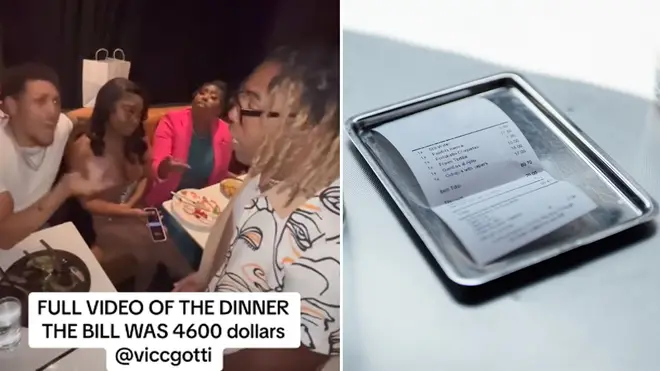 One TikToker shared a viral clip of a party arguing amongst themselves about who should pay what.
A man has caused a debate after he refused to pay for his friend's meal at a restaurant.
In a clip that has now been watched over 15 million times on TikTok, the group of diners are seen breaking into a fiery argument over who should pay what.
It appears that the woman - who organised the meal for her birthday celebration - was refusing to pay a penny.
Shared by Viccgotti, the video sees a £3,500 bill land on their table before a group of men pointed out what they had ordered.
One woman yelled: "We come together to split the bill, period!"
The birthday girl said: "Like it's my birthday, why should I have to pay for something on my birthday?"
Someone else hit back: "Y'all doing way too much. We didn't order all that. I'm not paying for this baby girl."
In response, another man challenged him: "What's the point in getting food if you can't pay for it?!"
And it seems as though the public is completely divided over the video, with many agreeing the party should all pay for what they ate.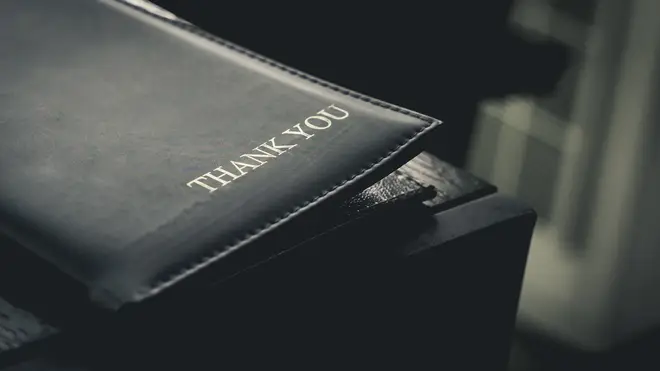 Someone commented: "The arguing is so unnecessary I would just ask for the bill for what I ate, and then I would walk out, anything else none of my business."
Another person wrote: "Y'all need to always have this convo before y'all sit down everyone money doesn't flow 🤷🏾‍♀️."
While a third said: "I'll spilt the Birthday persons' cost."
"I'll spilt the Birthday persons' cost," said a third, while a fourth added: "Wrong! I would pay for mine and part of the bill for the birthday person!"
Gotti went on to give a bit more detail about the night in question, explaining he had never been to the restaurant before.
He said: "I see that stuff is expensive, this is my first time in this restaurant.
"It's not even that I'm cheap, I just don't know what I want to order. I go ahead and I get the calamari and the sprite."
Gotti went on to say that people in the group were buying bottles of champagne and lamb chop steaks.
One of his friends then insisted that Gotti was 'drinking like he was out of the ocean', as he replied: "I thought it was free. We all thought it was free."
He continued: "They kept ordering stuff. Ordering multiple desserts. We were having bottles of water, they were having bottles of wine!
"When the bill came, I said I'd pay for what I ordered and they proceeded to call me broke."